Looking For The BEST Thermomix Recipes?
Well you can stop searching, as you have come to the right place!
Hi there and welcome to ThermoBliss!
Our names are Lauren and Lucy and we started our website back in 2014 as a way to share our favourite Thermomix recipes by publishing them here and in a series of cookbooks - which you can find here.
We set ourselves the goal of creating a website that focused solely on easy, family-friendly Thermomix recipes and have spent the past few years creating simple recipes as well as converting our everyday family-favourite recipes to the Thermomix.
1000s Of Free Thermomix Recipes Plus Hardcopy Cookbooks & eBooks!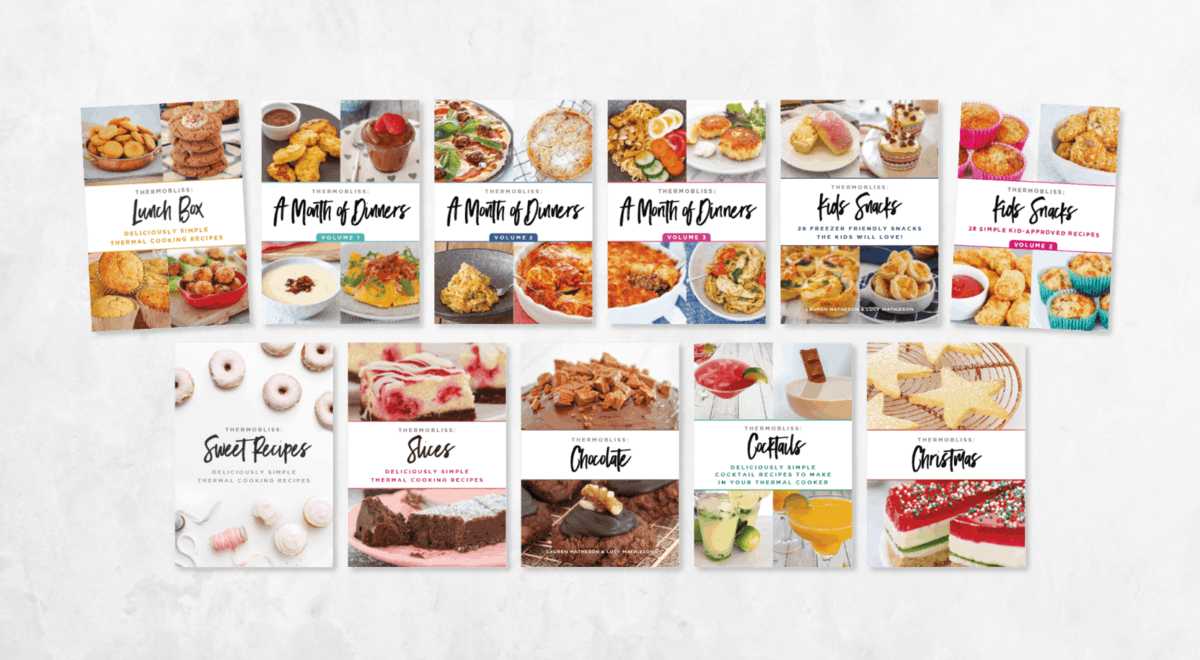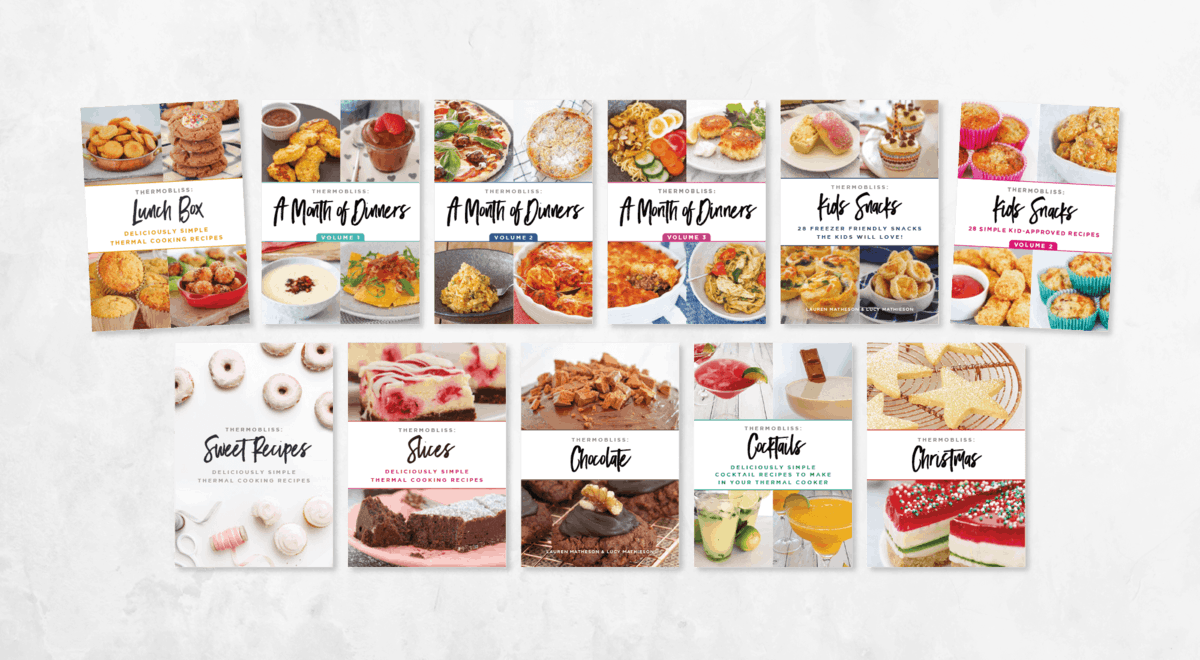 Where To Start
If this is your first time visiting ThermoBliss, it can be daunting to know where to start!
Browse our categories and recipes below to help you get started, or simply search for a particular recipe using the search box in our main menu.
Our Most Popular Thermomix Recipes Include:
Popular Recipe Categories
These categories contain some of our most popular recipes! Whether you're looking for an easy midweek dinner, a simple slice or a yummy lunchbox recipe, these categories are sure to help!
Quick and easy dinners are our specialty at ThermoBliss!
All of our dinner recipes have the tick of approval from our 4 boys (and both of our hubbies too!).
Feeding the family is made a whole lot easier with our easy Thermomix chicken recipes.
Get dinner on the table in no time with our fuss-free chicken dishes.
Making risotto is your Thermomix couldn't be easier (or more delicious!).
Whether you've just had your Thermie delivered or you've been cooking in one for years, these recipes are sure to please.
Keep the biscuit tin full with our sweet and tasty cookie recipes.
From old fashioned favourites to cookies with a modern twist, there's something for everyone.
Whether you're making a special birthday cake or preparing lunch box treats, our cake recipes are always popular.
Slices are most definitely 'our thing' here at ThermoBliss!
From no-bake tray bakes to classic baked slices, we've got you covered!
Forget about turning on the oven!
These recipes simply require chilling before eating (making them great recipes for the kids to help make!).
Between the two of us, we like to think we know a little bit about preparing healthy and easy snacks in our Thermomix (thanks to the hungry little mouths in our houses!).
Here's a few of our favourite recipes...
Stock up the freezer in preparation for those busy weeknights or for 'grab and go' school snacks with our freezer-friendly recipes.
About Us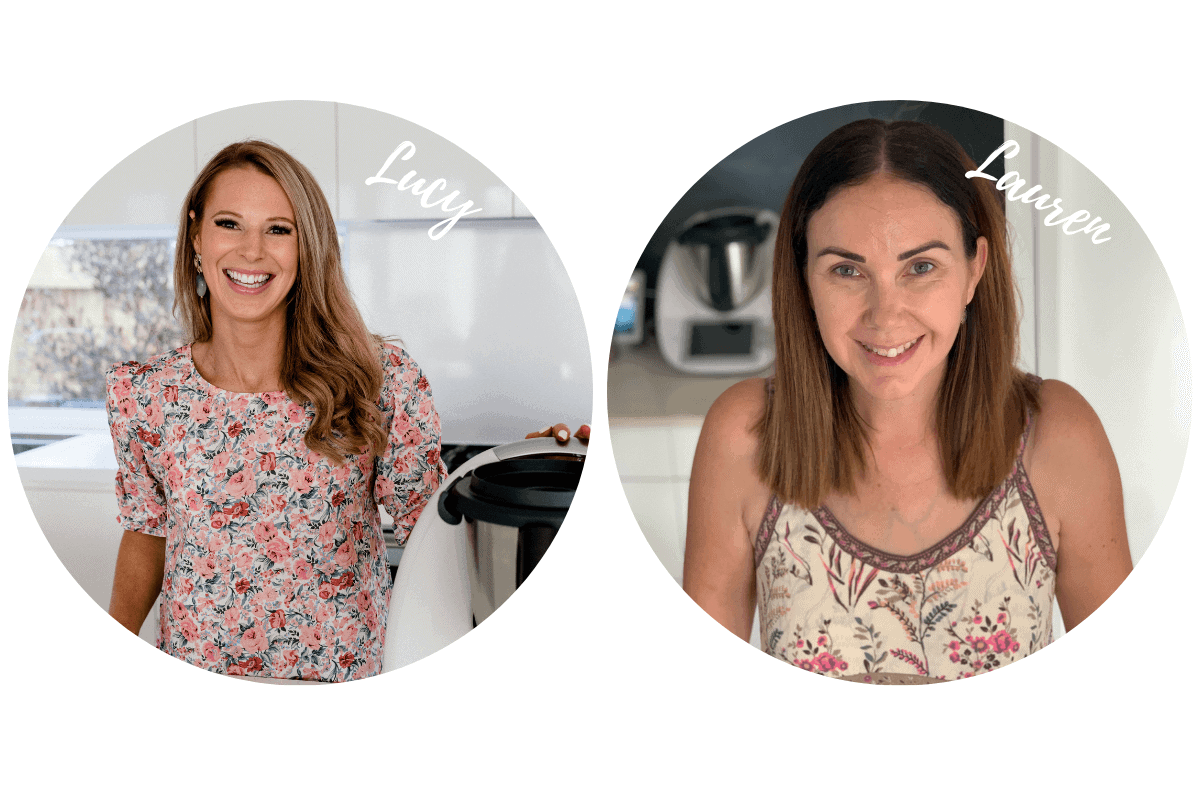 When it comes down to it, we're just two mummas who love cooking and love our Thermomixers. If we can make you love yours just as much, then we're happy!!!
So do you think you've come to the right place??
We certainly hope so!!
Lucy lives in Victoria with her hubby and son Will. Lucy started her Thermomix journey with a TM31 many years ago and has also owned a TM5 and now the TM6 (the TM6 is her favourite!). An ex-primary school teacher, Lucy loves creating lunchbox-friendly recipes and sweet baking treats. Lucy also runs her own website 'Bake Play Smile'. Here she shares all of her favourite sweet and savoury recipes (with both Thermomix and conventional methods).
Lauren lives in Queensland and is a busy mum of three boys - Aiden, Liam and Oliver. Her Thermomix gets a massive workout trying to keep up with feeding her hungry family (including her hubby!). Lauren is the queen of creating Thermomix recipes that are freezer-friendly. If you need simple and yummy dinners for your family… she's your go-to girl! Lauren also runs her own website called 'Create Bake Make'. Here she shares recipes (of course!), home and lifestyle articles, craft ideas, handy kids tips and her journey as a mum.
You can check out our Thermomix cookbooks and eBooks here