Who doesn't love a little slice of rocky road!? It really is the quickest and easiest no-bake treat ever. And our Thermomix Clinkers Road Road is seriously amazing!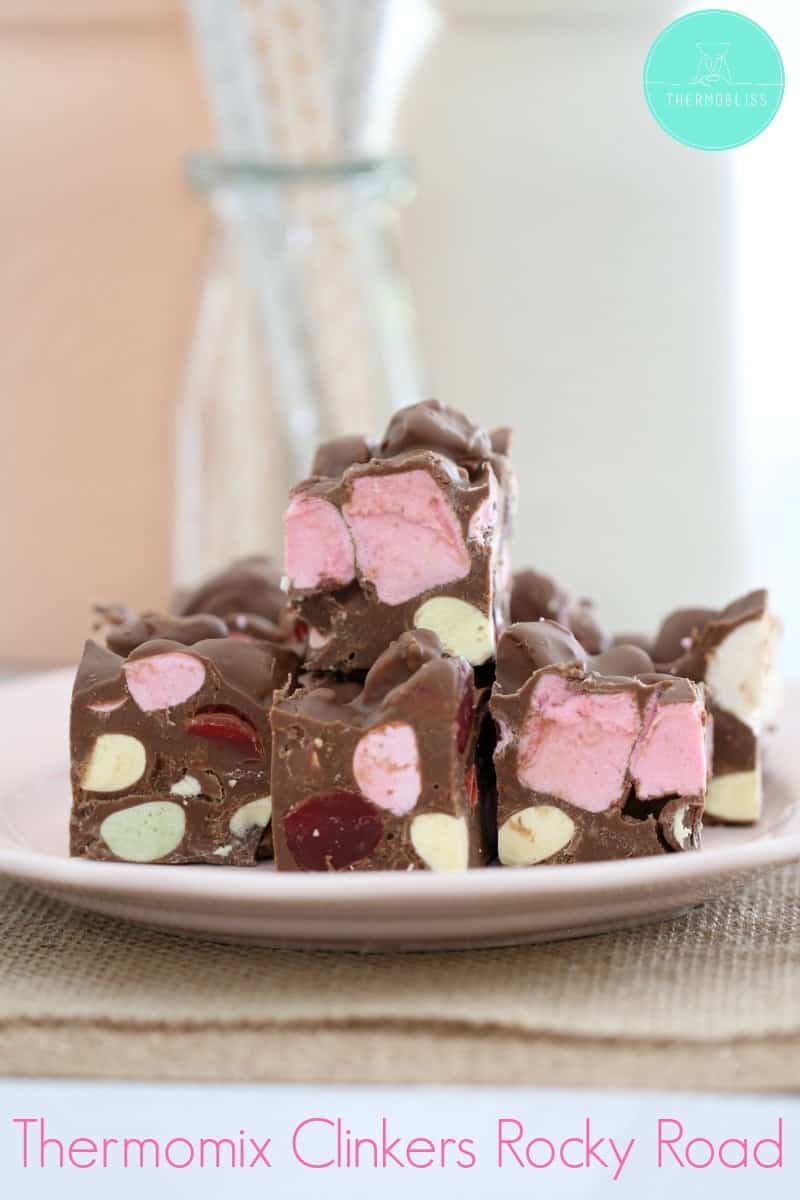 All you'll need for this 10 minute recipe is some milk chocolate, coconut oil (to melt with the chocolate), Clinkers, marshmallows and raspberry lollies. You can leave out the coconut oil if you prefer, but it makes it much easier to combine with the yummy fillings.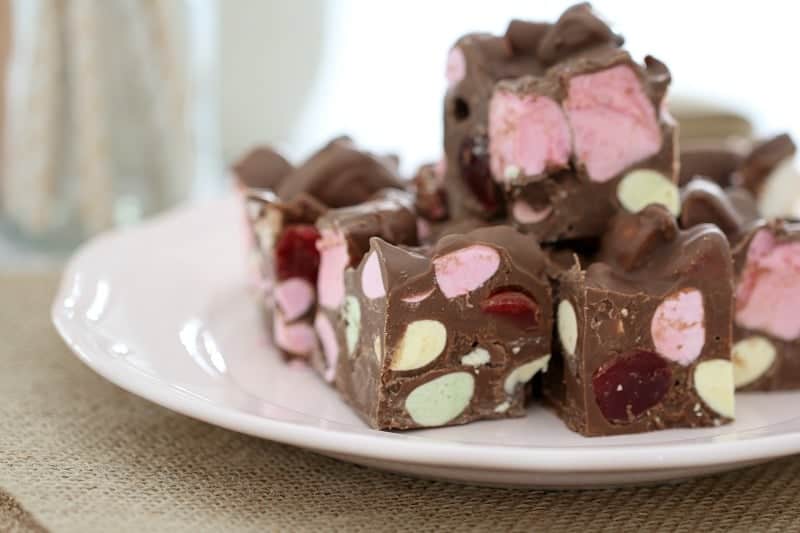 Our Thermomix Clinkers Rocky Road will take about an hour to set in the fridge. Use a very sharp knife to cut into bars or slices.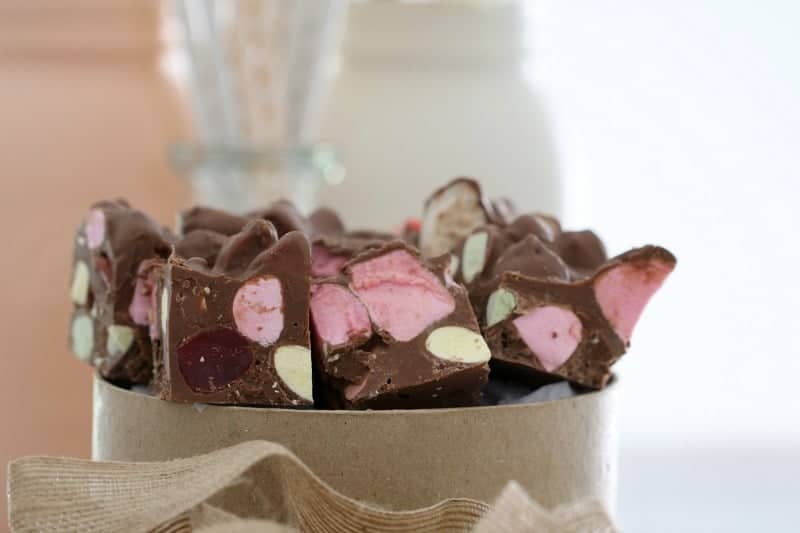 This makes a really delicious foodie gift… or a cheeky late night treat for yourself!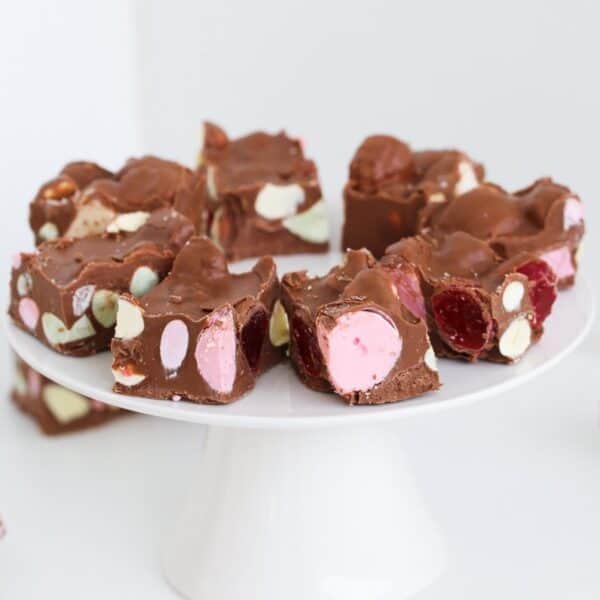 Thermomix Clinkers Rocky Road
Our simple Thermomix Clinkers Rocky Road is made from just 4 ingredients and takes less than 10 minutes to prepare - the perfect chocolate treat!
Ingredients
500

g

milk chocolate

30

g

coconut oil

(optional)

300

g

Clinkers

halved

100

g

marshmallows

200

g

raspberry lollies
Instructions
Line the base and sides of a 18 x 28cm rectangular slice tray with baking paper.

Chop the Clinkers in half and set aside in a large bowl.

Add the marshmallows and raspberry lollies to the bowl.

Place the chocolate and coconut oil into the Thermomix bowl and melt on 80 degrees, Speed 2 for 3-4 minutes.

Pour the chocolate over the Clinkers, marshmallows and raspberry lollies and mix well to combine.

Spoon the mixture into the prepared baking tray and place in the fridge for 2 hours or until completely set.

Use a sharp knife to cut into slices (if you are having trouble cutting the slice, run your knife under hot water and then dry completely before cutting - the heat will help to cut the slice evenly).
Recipe Notes
RECIPE NOTES
I prefer to chop my Clinkers in half with a knife, but if you prefer you can chop them in the Thermomix by pressing Turbo 1-2 times.
Use a good quality chocolate (such as Cadbury, Lindt or Nestle) for the best tasting rocky road.
This recipe is perfect for Christmas homemade gifts or hampers. Simply place it into a cellophane bag and tie with a ribbon.
Store our rocky road in the fridge for up to 2 weeks.