I just know you guys are going to LOVE our new recipe for easy Peppermint Slice!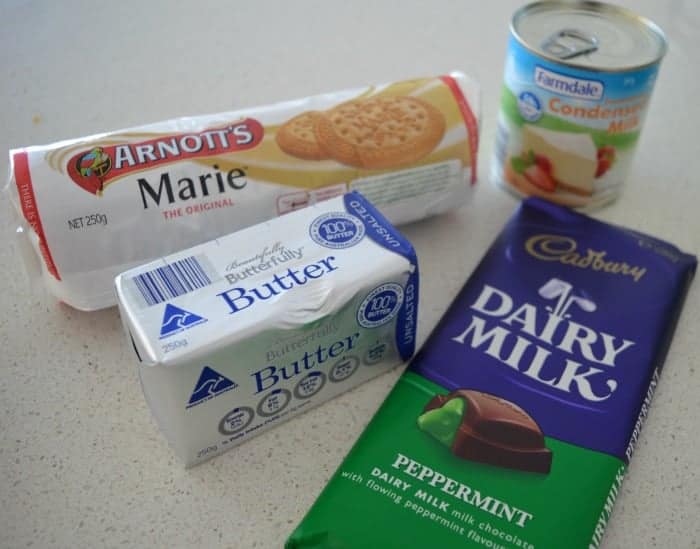 This is a great recipe if you need to whip up something sweet and don't have much time.  All you need is five easy ingredients to put this together, and the hardest part is then waiting for this easy Peppermint Slice to set!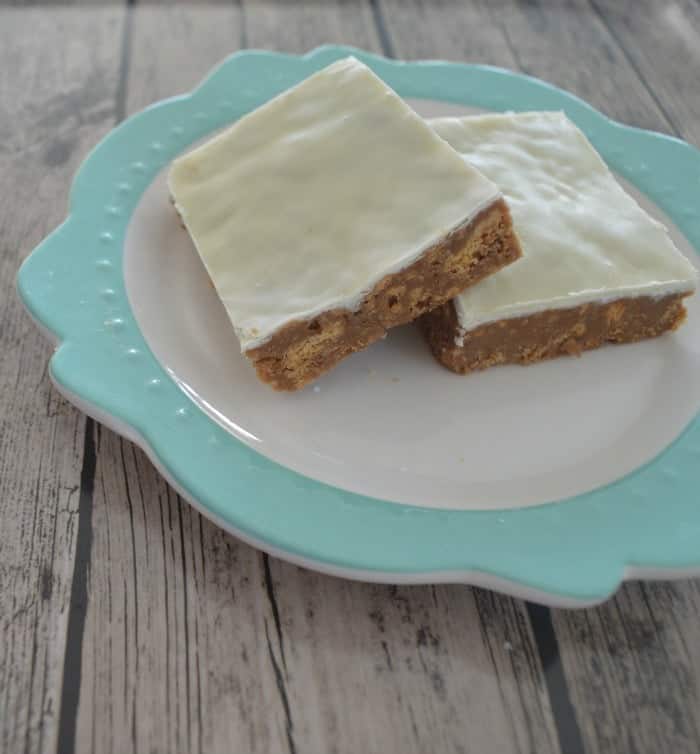 I like to use white chocolate when icing this slice, however you can also use milk or dark chocolate if you prefer. If you want to be extra indulgent (and who doesn't!?!) why not try adding TWO whole blocks of melted chocolate to the top of this slice - yum!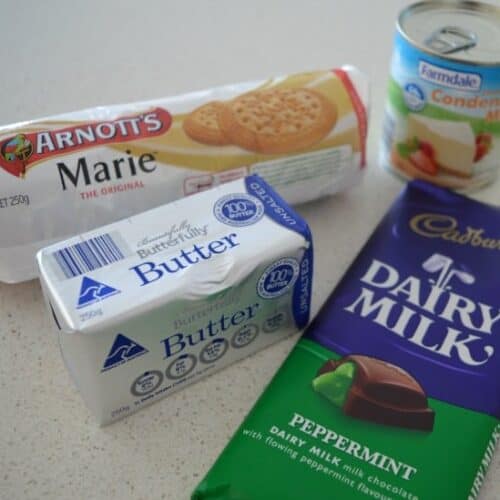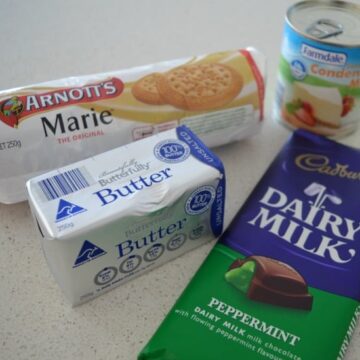 Ingredients
100

g

butter - melted

200

g

of condensed milk

200

g

block of Peppermint Chocolate - melted

1

pack of Marie Biscuits - crushed

150

g

of white chocolate melts
Instructions
Line a 28x18cm slice tin with baking paper - make sure you leave paper hanging over the sides to help you remove the Thermomix Peppermint Slice once it's set.

Place the biscuits into your Thermomix bowl and use the 1 sec Turbo function to crush until they are broken up into approximately 2 - 3cm pieces. Transfer to a separate bowl and set aside until needed.

Without washing the Thermomix bowl, add the butter (cut into cubes), condensed milk and peppermint chocolate which has been broken into squares and cook for 3 minutes, 55 degrees, speed 3. If it's not quite combined at the end of the cooking time (time taken will depend on temperature of the ingredients), cook for a further 1 minute, 50 degrees, speed 3.

Add the biscuits to your Thermomix bowl and mix for 20 seconds, speed 2 REVERSE or until combined.

Pour the mixture into your prepared tin (it will be a little sticky) and use a metal spoon to spread and flatten the surface.

Place the white chocolate melts into a CLEAN Thermomix bowl and cook for 3 minutes, 50 degrees, speed 2 before scraping down the sides and cooking for a further 1 minutes, 50 degrees, speed 2 or until melted.

Pour the melted white chocolate over the top of your Thermomix Peppermint Slice and place it into the fridge for 6 hours (preferably overnight) to set before cutting into small pieces.