Hello and Welcome to ThermoBliss!
We're Lauren and Lucy - two Australian mum's from Queensland and Victoria.
After meeting through our individual blogs in 2013, we soon discovered that we both have an incredible sweet tooth and a love for all things cooking and a strong friendship was soon born.  
In 2014, we decided to create 'ThermoBliss' together - a website dedicated to family-friendly, easy and delicious recipes made using a Thermomix machine.
Despite the number of Thermomix recipe websites that were already out there, none were meeting the needs of busy families who were looking for quick and simple dinners, yummy lunchbox snacks, and of course, amazing baking and dessert recipes.
This has always been, and will continue to be, the aim of ThermoBliss.
Since starting ThermoBliss, we have created hundreds of free Thermomix recipes on our website and have published 11 hardcopy Thermomix cookbooks.
All of our recipes go through plenty of strict taste-testing completed by Lucy's son Will and Lauren's sons Liam, Aiden and Oliver (as well as our two hungry husbands!). It's a difficult process to get the tick of approval from all of them... that's for sure!
We hope you love our recipes as much as our own families do.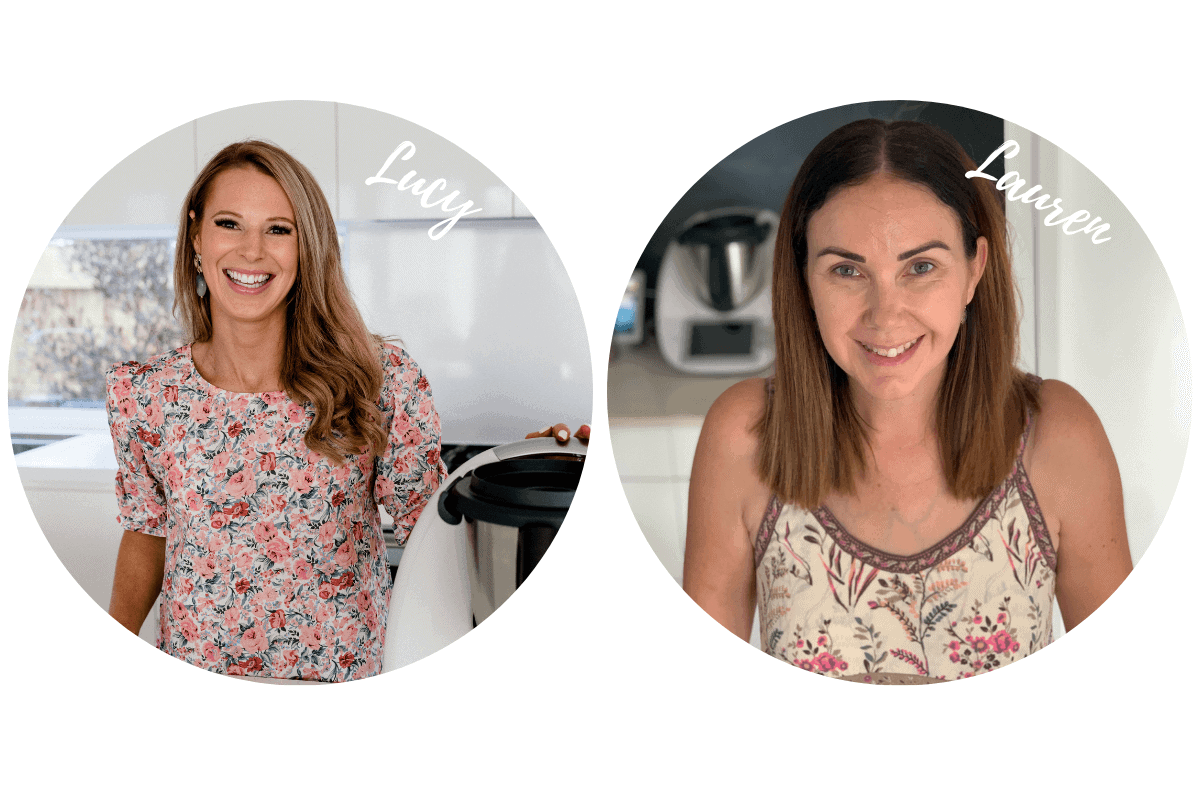 Lucy lives in Victoria with her hubby and son Will. Lucy started her Thermomix journey with a TM31 many years ago and has also owned a TM5 and now the TM6 (the TM6 is her favourite!). An ex-primary school teacher, Lucy loves creating lunchbox-friendly recipes and sweet baking treats. Lucy also runs her own website 'Bake Play Smile'. Here she shares all of her favourite sweet and savoury recipes (with both Thermomix and conventional methods).
Lauren lives in Queensland and is a busy mum of three boys - Aiden, Liam and Oliver. Her Thermomix gets a massive workout trying to keep up with feeding her hungry family (including her hubby!). Lauren is the queen of creating Thermomix recipes that are freezer-friendly. If you need simple and yummy dinners for your family… she's your go-to girl! Lauren also runs her own website called 'Create Bake Make'. Here she shares recipes (of course!),  home and lifestyle articles, craft ideas, handy kids tips and her journey as a mum.