I think you would be pretty hard pressed to find someone who doesn't LOVE a Tim Tam!  This Thermomix Tim Tam Slice is the PERFECT recipe of all of you Tim Tam lovers out there and makes a great dessert or special treat.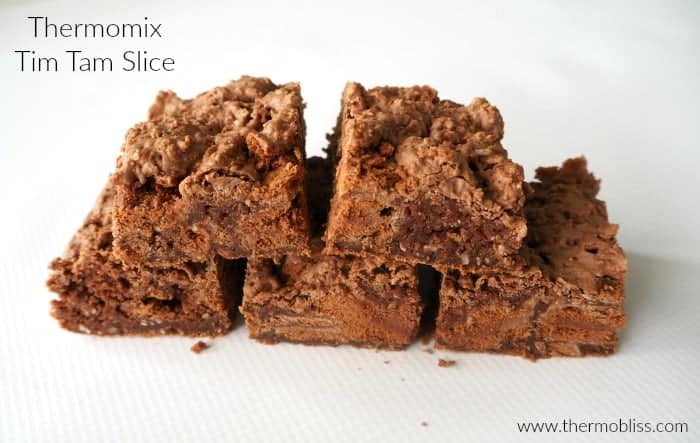 While I made this using regular Tim Tams, you can easily substitute them with your favourite flavoured Tim Tams - white chocolate and caramel are two of our favourites!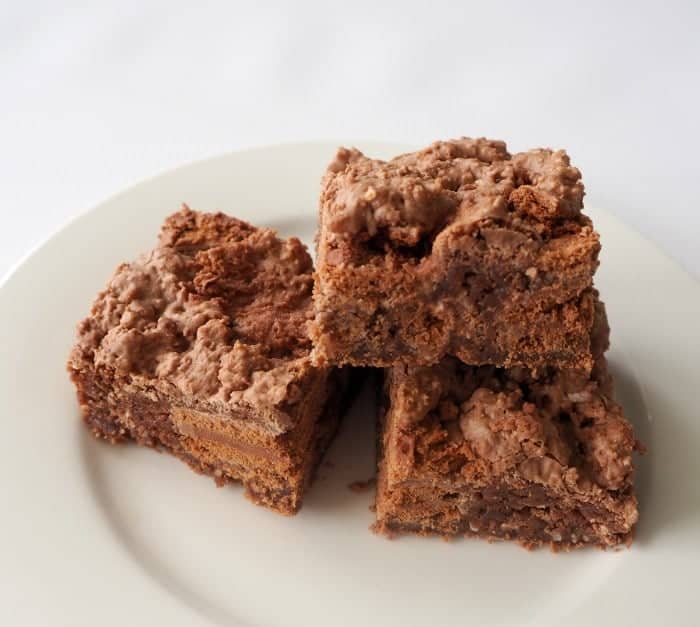 When you are making this slice, don't be too worried if it's quite sticky when you are trying to pour it into the baking pan, this is totally normal!  I love to sneak a piece or two of this slice while it's still warm and when I'm feeling extra indulgent/naughty I like to add a spoonful of ice cream - yum!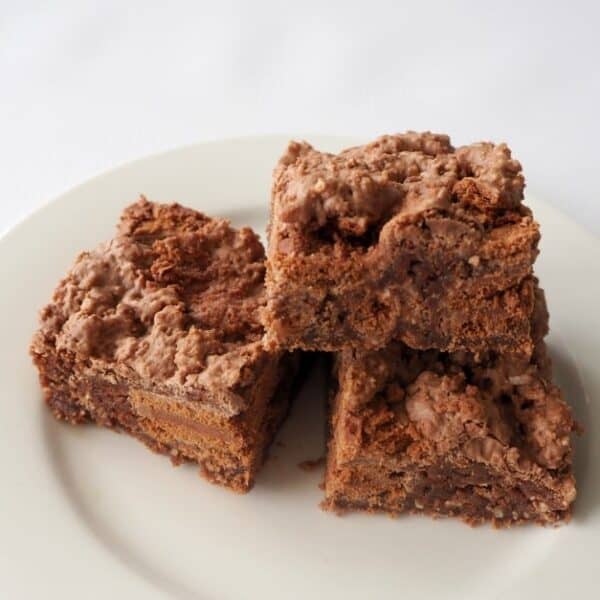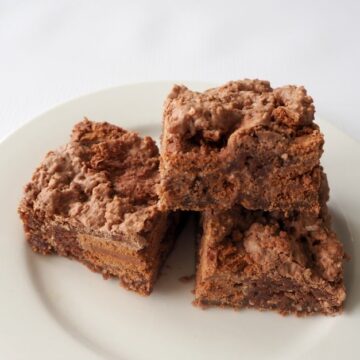 Ingredients
150

g

of Self Raising Flour

90

g

of Brown Sugar

2

Tablespoons

of Cocoa

45

g

of Shredded Coconut

390

g

(1 tin) of Condensed Milk

1

packet of Tim Tams
Instructions
Preheat your oven to 160 degrees and line a 20cm x 20cm square cake tin with baking paper.

Break the Tim Tams in half and chop for 2 seconds on speed 4. If you want smaller chunks, mix for a further 3 seconds.

Add the self raising flour, brown sugar, cocoa, coconut and condensed milk and mix for 10 seconds, speed 4 REVERSE. Scrape down the sides of the bowl and mix for a further 10 seconds, speed 4, REVERSE. If your mixture hasn't quite combined, mix for a further 5 - 10 seconds.

Pour the Tim Tam Slice mixture into your prepared tin (don't worry, it will be VERY sticky!) and smooth the surface with a spoon.

Place the slice into the oven and cook for 20 minutes. Allow the slice to cool completely before cutting into small pieces.

If you want to be extra indulgent, serve this Thermomix Tim Tam Slice while it is still warm with a scoop of ice cream.
Are you a Tim Tam lover too? What's your favourite flavour?