I can't resist a bargain, so when our local supermarket was selling whole chickens for less than half price I just couldn't help but buy a couple (ok four) to pop into the freezer.  Although there is nothing better than the smell of a chicken roasting in the oven, the smell of one cooking in the Thermomix certainly comes pretty close.  Cooking a chicken in the Varoma Tray of your Thermomix will give you one of the most tender chickens you have ever tasted - seriously!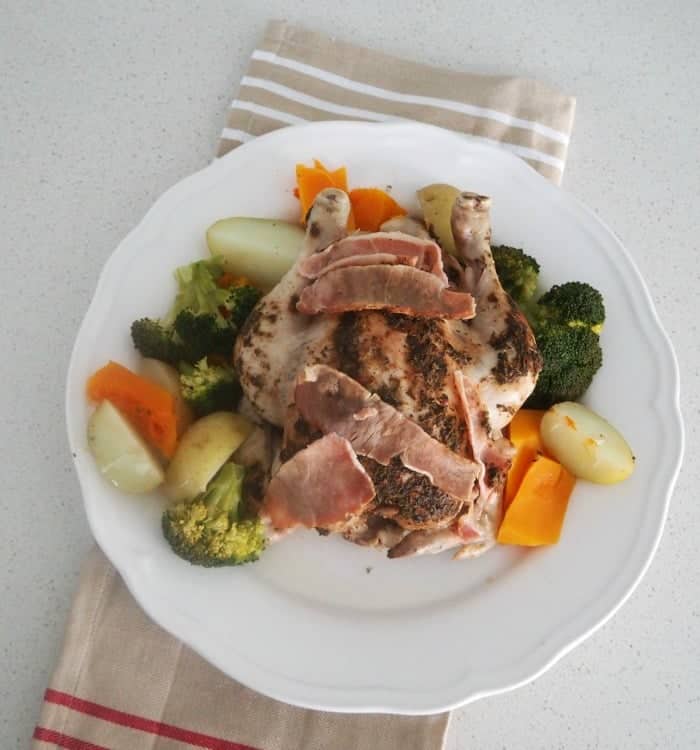 So convinced am I that you will also decide this is the best way to cook your whole chicken, today's post is all about how to cook a chicken in the Thermomix.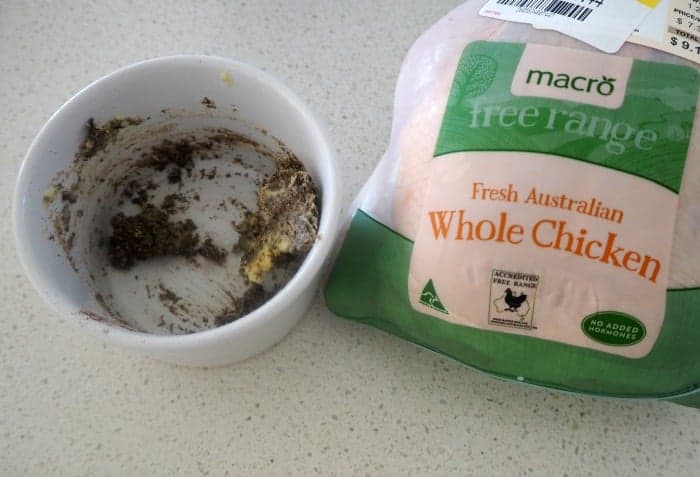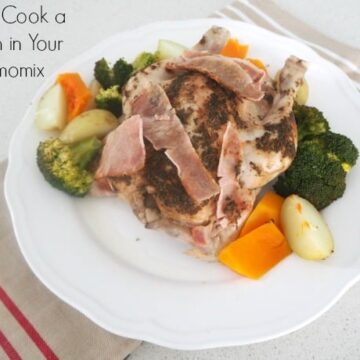 Ingredients
1

whole chicken - this recipe is based on a 1.25kg whole chicken

2

tablespoons

of butter - softened

1

tablespoon

of dried italian herbs

½

tablespoon

of mild paprika

salt and pepper

3

rashers of bacon

Your choice of vegetables to serve
Instructions
Place the softened butter, italian herbs, paprika and salt and pepper into a small bowl. Use a teaspoon to mix the ingredients together until combined.

Cut the bacon into strips

Remove your chicken from the fridge and rinse it under the tap, make sure you rinse inside the cavity and pat dry.

Rub the butter and herb mixture all over you chicken before covering it with the bacon.

Fill your Thermomix bowl until it's approximately ¾ full with water.

Place the chicken into the Varoma tray before placing it on top of your Thermomix. Cook for 55 minutes on Varoma Temperature Speed 2.

After 55 minutes, carefully remove the Varoma lid and add the vegetables of your choice. Cook for a further 15 minutes on Varoma Temperature Speed 2 until the vegetables and chicken are cooked when tested.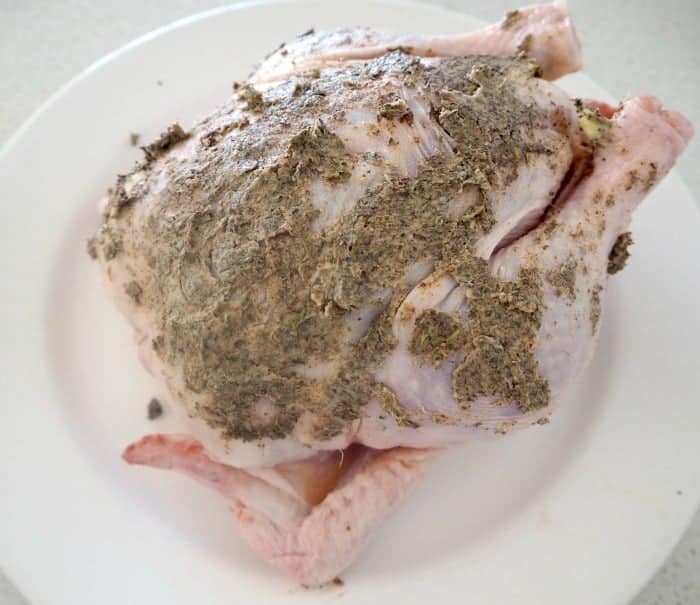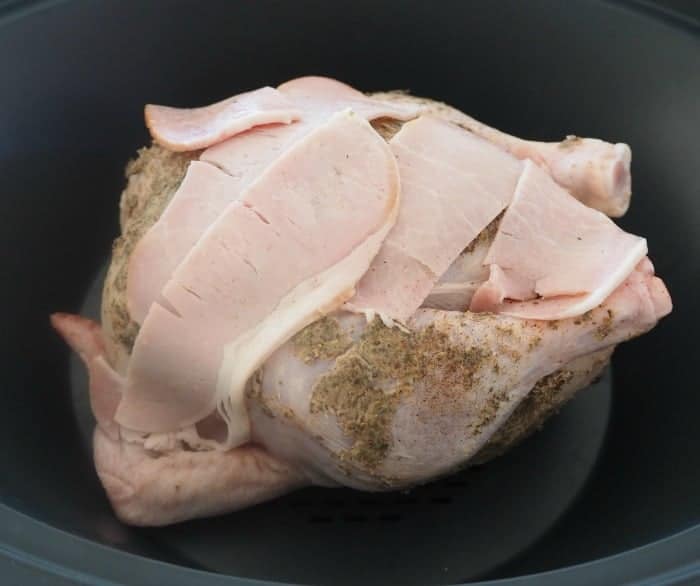 As a general guide, cook your chicken for 30 minutes per 500grams.
Your cooking time will vary depending on the size of your chicken, when choosing a chicken, make sure it will fit into your Varoma Tray!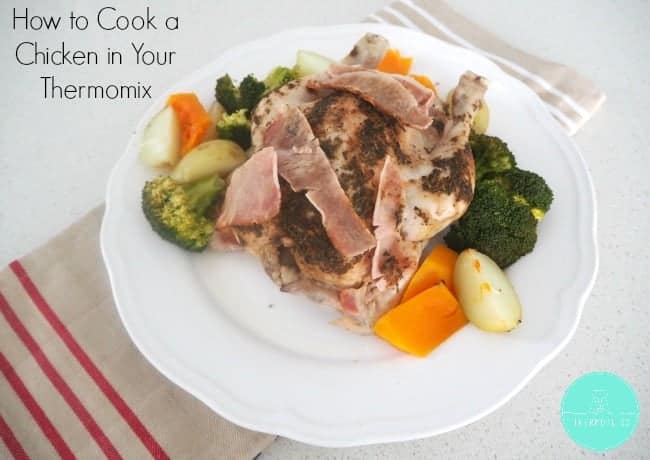 Have you cooked a chicken in your Thermomix before?
What are your tips?