There is no denying that I'm a huge fan of slice recipes - especially no bake slices!  Recently when we ended up with a pile of lemons sitting in our fruit bowl, I decided it was the perfect time to convert my no bake lemon and coconut slice for my Thermomix.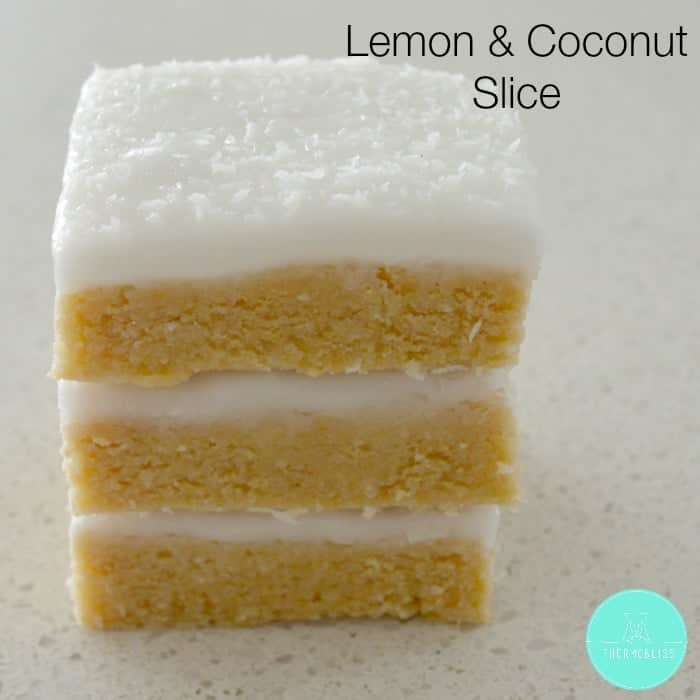 Slice recipes really don't get much easier than this one, and within minutes the slice base will be ready to put into the tin.  If you are like me a like an extra kick of lemon, add another teaspoon of lemon juice to the slice base - otherwise it's gorgeous as is.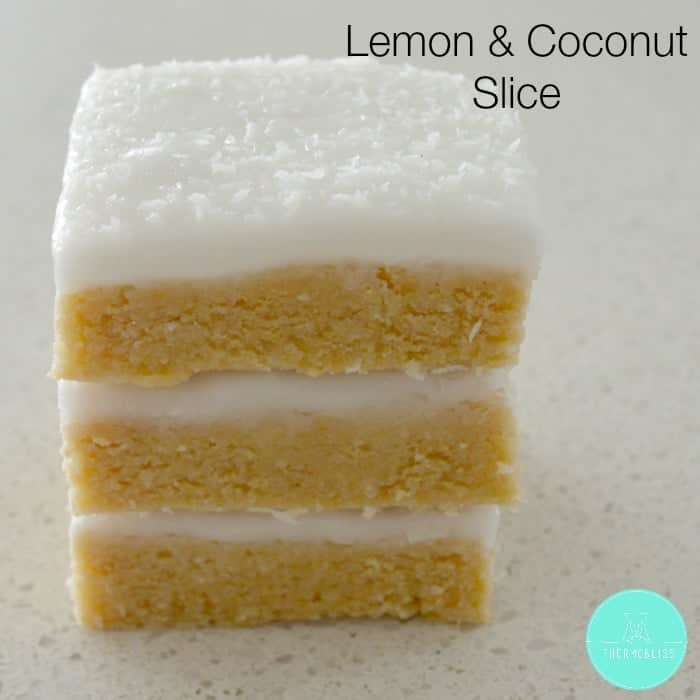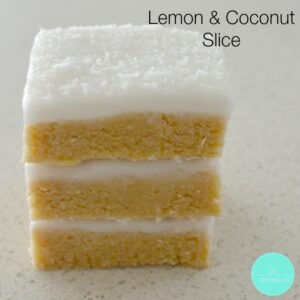 Ingredients
50

g

of butter - chopped

395

g

can of condensed milk

1

tablespoon

of lemon juice

250

g

of plain sweet biscuits - crushed

½

cup

of desiccated coconut

Lemon Icing

2

cups

of icing sugar mixture

2

tablespoons

of lemon juice

½

tablespoon

of hot water

¼

cup

of desiccated coconut to decorate
Instructions
Line a 28cm x 18cm slice tin with baking paper, making sure to leave paper hanging over the sides.

Place the biscuits inside your thermomix bowl and crush for 5 seconds on speed 9. Pour the crushed biscuits into a separate bowl and set aside.

Add the butter to your bowl (no need to clean it) and cook for 2 minutes at 60 degrees on speed 2.

Add the condensed milk, lemon juice, coconut and biscuits to the bowl and mix for 15 seconds on speed 4, or until combined. Use your spatula to help scrape the sides of your bowl mid way through mixing.

Pour the mixture into your prepared slice tin and use the bad of metal spoon to spread it across the tin.

To make the icing

Place all the ingredients into your clean thermomix bowl and mix for 30 seconds on speed 4. If your icing is too thick, add an extra ½ teaspoon of water to the mixture until it is a spreadable consistency.

Pour the icing over the top of your slice and decorate it with the extra coconut.

Place the slice into the fridge for 6 hours (preferably overnight) to allow it to set.
Recipe Notes:
*  If you use a tin different to the recipe, the time your slice takes to set will vary.
*  The slice base mixture is quite soft and sticky and you may  need to use two spoons to help spread it across your pan.
*  Before cutting your Lemon Slice, make sure it has completely set.
* If your icing is too runny, add an extra ¼ cup of icing sugar.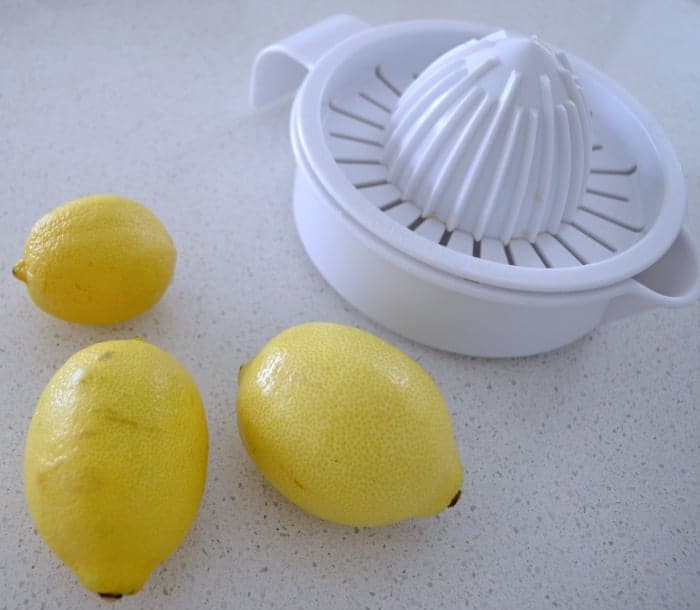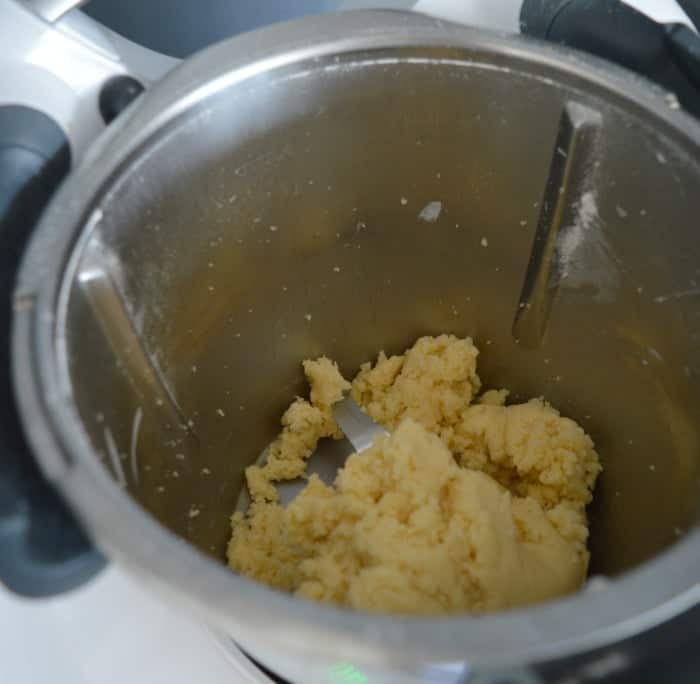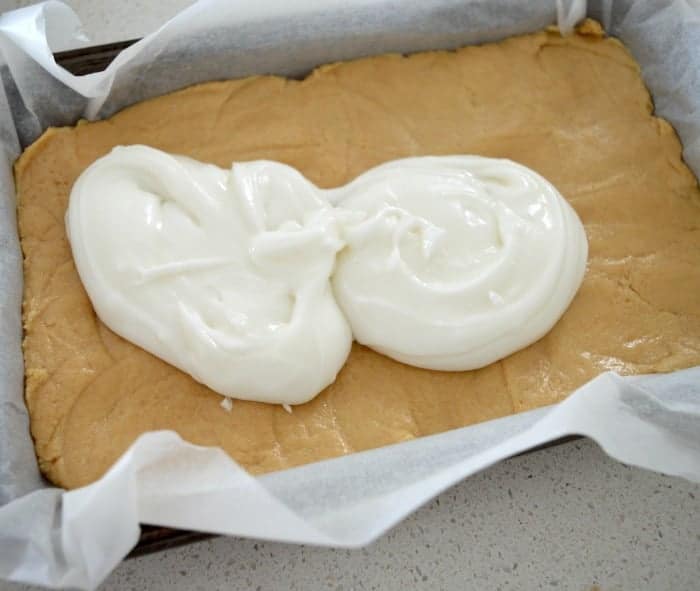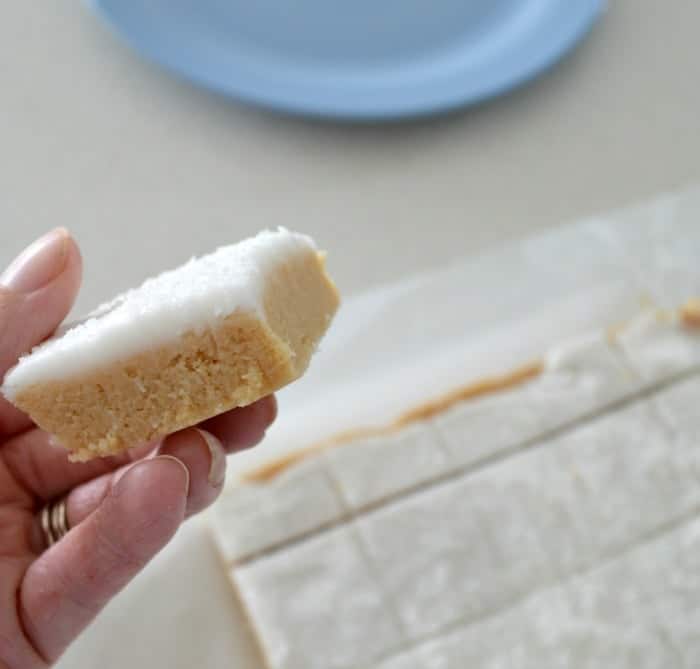 What is your favourite no bake slice?