If you're a fan of oozy gooey cheesy treats, then this is for you! Our Cheesy Thermomix Gozleme are perfectly crispy on the outside and oh-so-deliciously cheesy on the inside.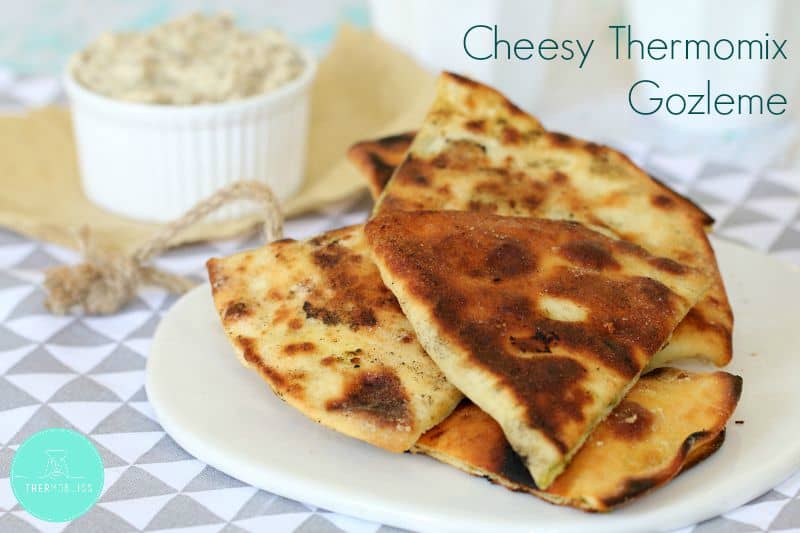 Our gozleme recipe is super quick and easy to make. You simply whip up a basic dough in the Thermomix and set it aside. Then use the Thermomix again to make the filling. Honestly, it's so simple!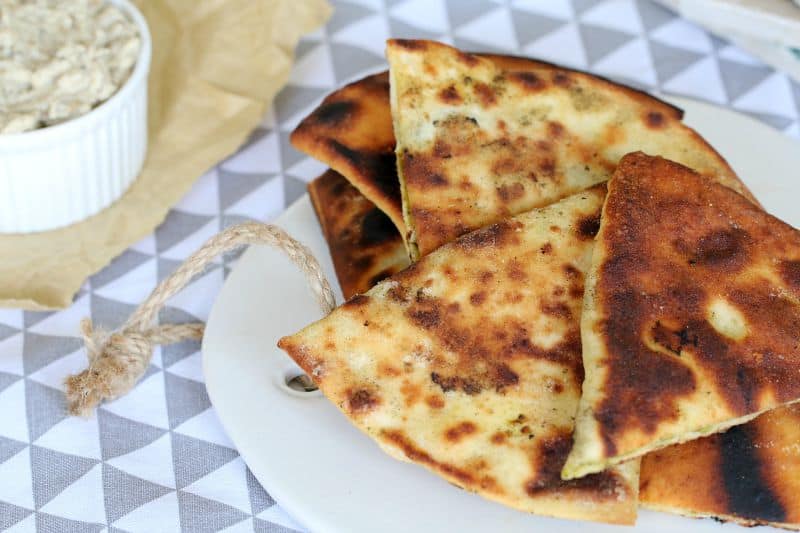 You can cook our cheesy gozleme on the BBQ or in a frying pan (but now that the weather is starting to warm up, I'd definitely be using the BBQ... and quite possibly enjoying a sneaky wine in the sun while they cook!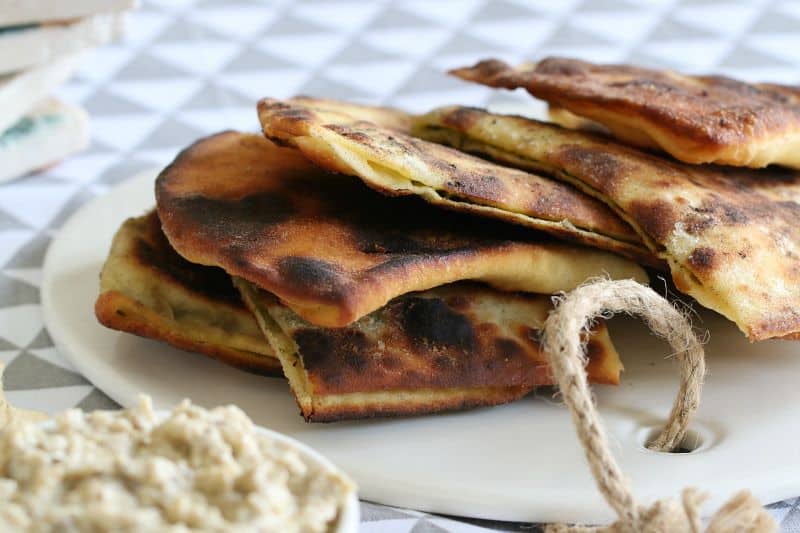 Our gozleme recipe is filled with a delicious spinach and feta filling, however, you can mix and match with whatever fillings you like (why not add in a little leftover mince or chicken?). Yum!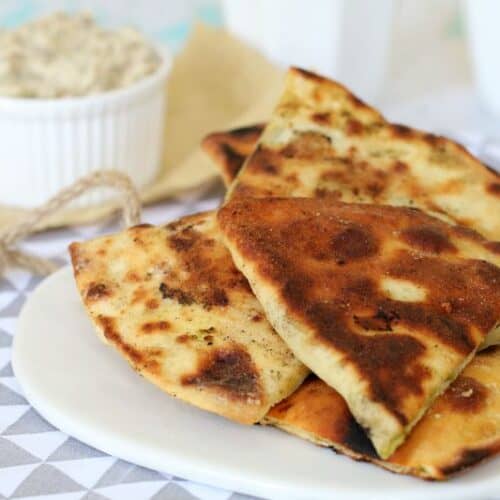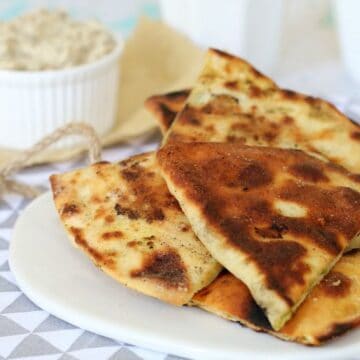 Ingredients
Dough:

4

cups

(600g) plain flour

410

ml

warm water

1

teaspoon

salt

2

tbs

olive oil

Filling:

Handful mint

Sprig of parsley

150

g

baby spinach

150

g

grated cheese

(mozzarella or cheddar)

2

cloves

garlic

, minced

Juice 1 lemon

250

g

feta crumbled
Instructions
Place the flour, warm water, salt and olive oil into the TM bowl.

Mix on Speed 10 for 10 seconds.

Scrape down the sides and then mix on Interval Speed for 2 minutes.

Place onto a lightly floured board and knead until the dough is elastic and smooth.

Place into a bowl and cover with plastic wrap. Leave for at least 30 minutes to rest.

Place the cheese into the TM bowl.

Press Turbo 5-10 times or until grated. Set aside.

Place the mint, parsley and baby spinach into the TM bowl and mix on Speed 10 for 15 seconds. Scrape down the sides and repeat.

Add the the grated cheese, minced garlic, lemon juice and feta. Season with salt and pepper.

Mix on Speed 2 for 15 seconds.

Divide the dough into 6 equal portions.

Roll each ball into a large, thin circle.

Place one-sixth of the spinach/feta mixture onto one side of the circle (leaving a 2cm gap near the outside edge.

Fold the other half over and press down to seal the filling.

Brush the dough with olive oil and cook over a BBQ grill or in a frying pan for approximately 5 minutes (flipping halfway through), until golden and crispy.

Repeat with the remaining gozlemes (keep the others warm in the oven while you cook).

Cut into slices and serve with fresh lemon, dips and olives.