When the weather turns chilly, there's no better time to whip up a batch of soup in your Thermomix!
Browse our collection of the top 10 most popular Thermomix soup recipes... from veggie packed minestrone to creamy cauliflower, classic pumpkin to chicken and corn and so many more!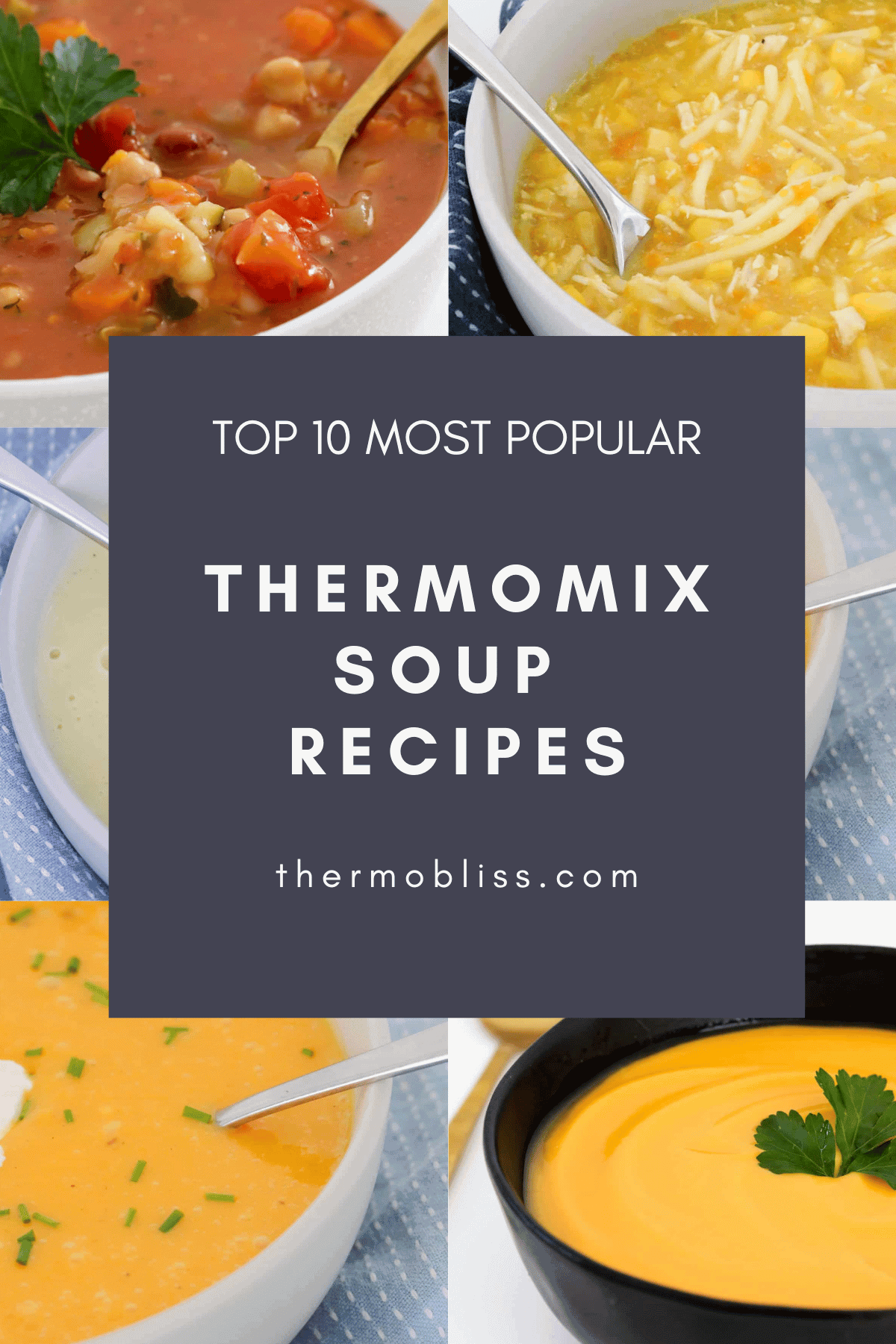 There's nothing better than sitting down on a cold winters day with a big bowl of homemade soup (with some homemade crusty bread too, of course!).
It couldn't be easier to prepare and cook soup in your Thermomix machine... from chopping to sauteing, to cooking and blending!
Browse our top 10 most popular Thermomix soup recipes below. To access any of the recipes, simply click the links!
Our Cauliflower Soup is oh so creamy - but doesn't contain a drop of cream!
The cooked cauliflower simply blends into the creamiest, luscious soup...
Our famous Thermomix Cauliflower Soup is so deliciously healthy and creamy. Made from just 5 basic ingredients and ready to eat in just 30 minutes. A family favourite winter soup recipe!
Thermomix Cauliflower Soup Recipe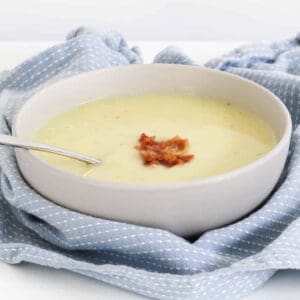 Our Chicken and Corn Soup is one of the most popular recipes on the website - try it for yourself and find out why!
It's just like your favourite Chinese takeaway soup... but homemade (and a LOT cheaper too!).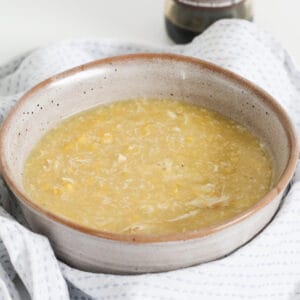 Nothing beats a hearty vegetable soup to warm your tummy in winter and our Thermomix Vegetable Soup will do just that!
This recipe is one of our favourites because it's PACKED with flavour, but is also incredibly healthy too.
Our Thermomix Vegetable Soup recipe is packed full of healthy vegetables, beans and tomatoes. Let the Thermomix do all the hard work for you - chopping, sauteeing and cooking - and have dinner on the table in less than 30 minutes!
Thermomix Vegetable Soup Recipe Recipe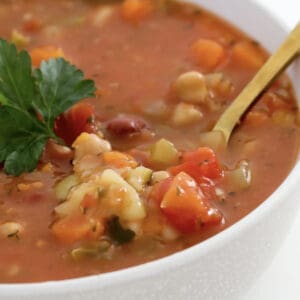 My family favourite soup would have to be Thermomix Pumpkin Soup, everyone asks for seconds, it's such a winner.
Serve it with a loaf of homemade white bread or our yummy sun-dried tomato pull-apart!
If you're looking for a good old fashioned Thermomix pumpkin soup recipe, you've come to the right place! Super easy, healthy and the perfect winter comfort food.
Thermomix Pumpkin Soup Recipe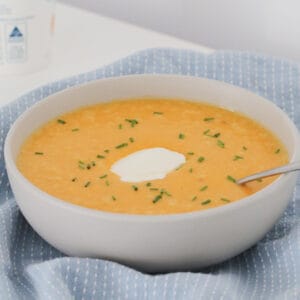 For a classic winter recipe, our Thermomix Chicken Noodle Soup will tick all the boxes.
I make a big batch of this and keep it in the freezer... ready to go whenever the winter sniffles hit our family. It's the ultimate cold and flu busting soup.
Our Thermomix Chicken Noodle Soup is guaranteed to warm you up on these cold nights! Packed full of vegetables, protein and energy-boosting noodles!
Thermomix Chicken Noodle Soup Recipe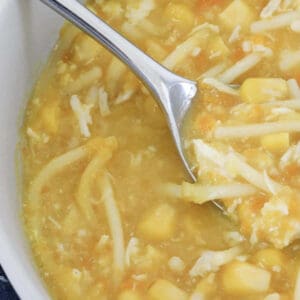 Can't decide between making sweet potato soup or pumpkin soup? Now you don't have to!
Our Sweet Potato and Pumpkin Soup is the best of both worlds and absolutely bursting with rich, creamy flavours.
A healthy, creamy and nourishing Thermomix Sweet Potato & Pumpkin Soup recipe that takes just 10 minutes to prepare. Have dinner on the table in 45 minutes - perfect served with homemade bread or savoury scrolls.
Thermomix Sweet Potato & Pumpkin Soup Recipe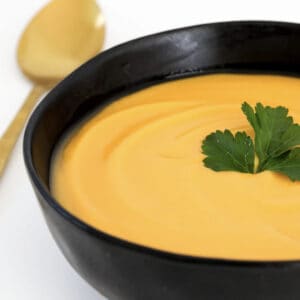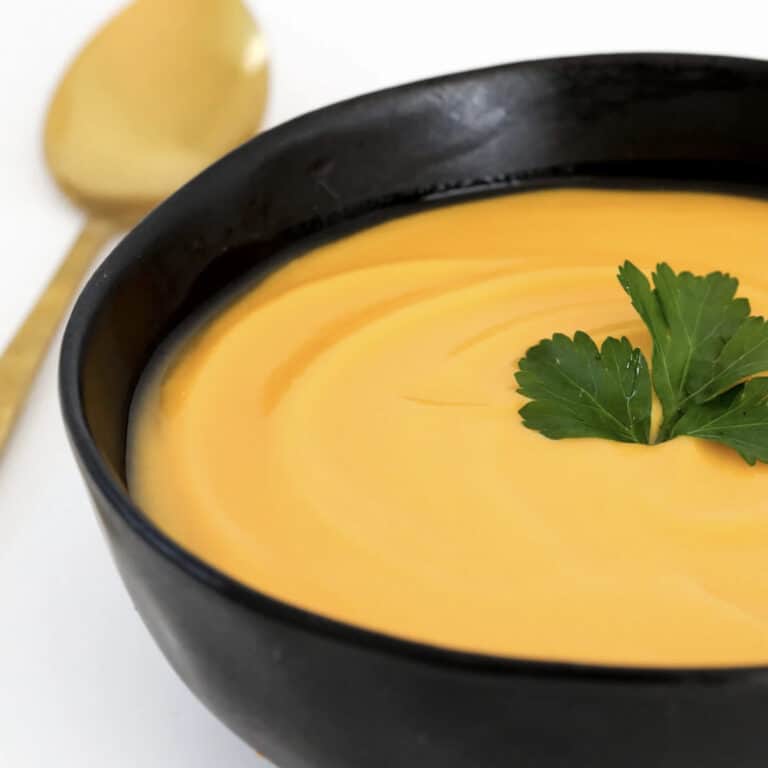 If your looking for something with a little bit of spice to help warm you up, try our Thermomix Spicy Tomato and Vegetable Soup, it's just so tasty!
It's also super versatile and a great way to use up any leftover veggies you have sitting in the fridge.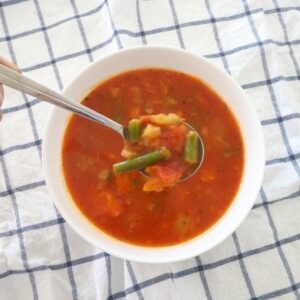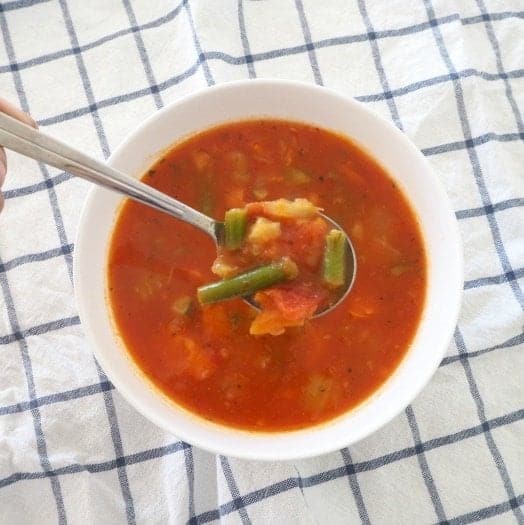 You can't beat a creamy chicken soup in winter, try our Thermomix Chicken Soup, it will hit the spot!
Serve it with a batch of savoury muffins, homemade scrolls or our famous sourdough!
A rich, creamy and hearty Thermomix Chicken Soup packed full of vegetables. Have this family favourite on the table in just 45 minutes... simply let the Thermomix do all the work for you!
Thermomix Chicken Soup Recipe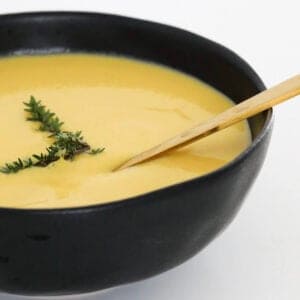 Our Chunky Minestrone Soup is thick and filling and packed with vegetables, bacon and pasta.
This is a delicious and filling midweek family meal that the whole family will love!
Our Thermomix Minestrone Soup is the ultimate winter warmer! It's a thick and filling soup which is packed with vegetables and pasta. The cooked soup is also freezer friendly.
Thermomix Minestrone Soup Recipe Recipe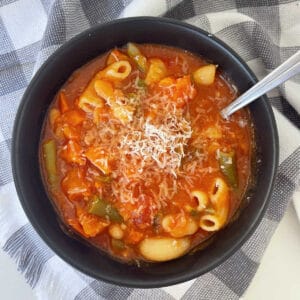 Our Potato and Leek Soup is simple to prepare and easy to eat! This hearty and healthy soup is an all-time favourite (especially with the kids!).
Serve with crispy bacon (optional) and lots of homemade bread to soak up the yummy soup.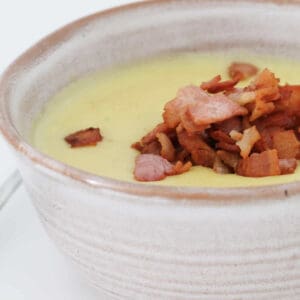 Thermomix Cookbooks
Browse our entire range of hardcopy Thermomix cookbooks!
From easy family dinners to tasty lunch box snacks, decadent desserts, cookies and slices to cocktails and so much more!