A simple and basic Thermomix White Bread Loaf recipe that will become a family favourite. Easy to make... and even easier to eat!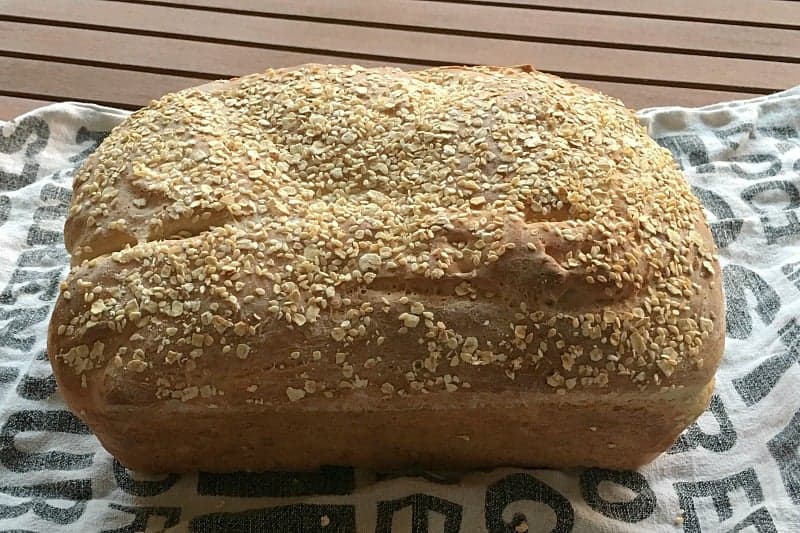 One of the best things about the Thermomix is how delicious your homemade bread tastes. Oh gosh it's good! And while my all-time favourite Thermomix bread recipe is still our Chia & Seeds Loaf, we are always getting requests for an easy Thermomix White Bread Loaf. And so here it is! A basic white bread that is super yummy (especially when toasted!).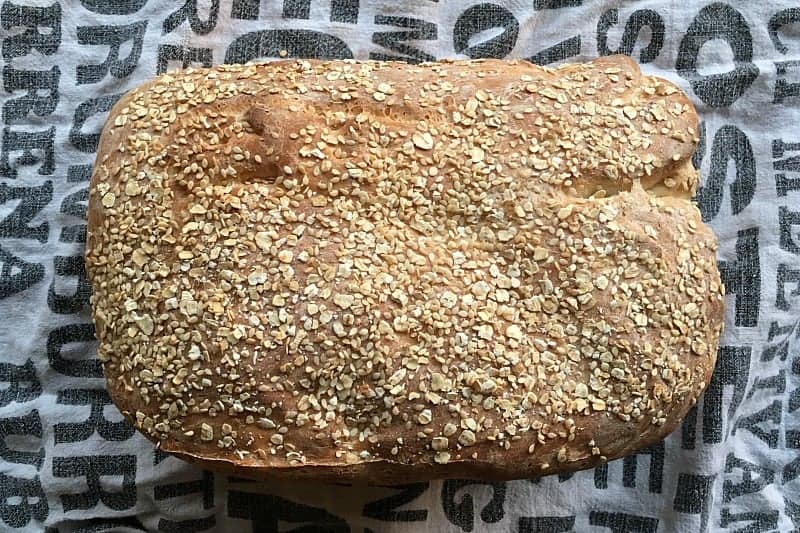 My recipe is based off the highest rated white bread loaf on the Recipe Community (you can find the original recipe here), but I've made a few little tweaks to the original recipe to suit my family!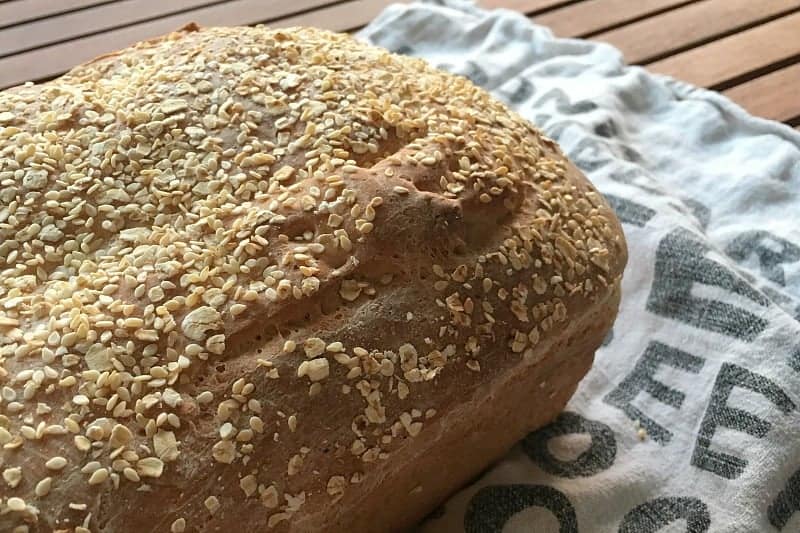 One of the main differences is suggesting that you can use plain flour instead of Baker's flour. While Baker's flour will definitely give you a better loaf, plain flour will still result in a delicious bread... and if that's what you've got in the cupboard... go for it!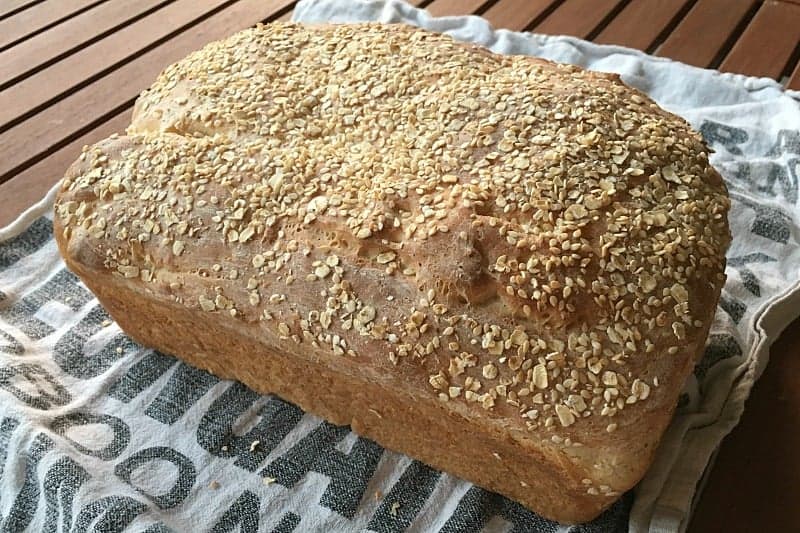 I've also slightly altered a few of the ingredients and have added some yummy sesame seeds and oats to the top. This gives the loaf a beautiful crunch.
This Thermomix White Bread Loaf is best on the day it's made, but is perfect for toast 2-3 days later!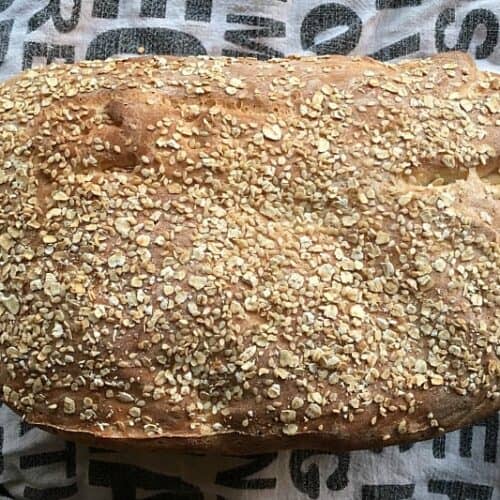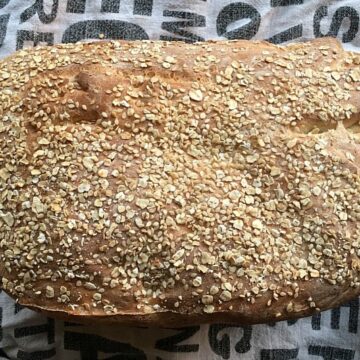 Ingredients
300

g

water

2 ½

teaspoon

dry yeast

2

teaspoon

raw sugar

600

g

bakers flour

(or plain flour)

2 ½

teaspoon

salt

2

teaspoon

bread improver

15

grams

olive oil

sesame seeds

, oats etc to sprinkle
Instructions
Place the water and yeast into the Thermomix bowl and heat on 37 degrees, 2 minutes, Speed 1.

Add the raw sugar, flour, salt, bread improver and olive oil and mix on Speed 6, 6 seconds.

Scrape down the sides of the bowl and knead on Interval function, 7 minutes.

Allow to prove until doubled in size (we recommend filling a ThermoServer with hot water pouring the water out and drying the bowl. Then adding the dough and leaving in a warm spot). Alternatively you can leave the dough in the Thermomix bowl or a seperate bowl, cover with a tea towel and place in a warm spot to prove.

Please note that it will take approximately an hour for the dough to double in size (depending on how warm it is!).

Knead the dough back down and place into a lightly greased loaf tin. Spread the dough out to the edges.

Brush the top of the dough with water and sprinkle with sesame seeds and oats.

Allow the dough to rise to the top of the loaf tin (again, leave the tin in a warm spot).

Place the tin into a cold oven and turn onto 200 degrees celsius (fan-forced).

Cook for 30 minutes.

Leave in the tin to cool for a couple of minutes before turning onto a wire rack.