The smell of fresh bread baking in the oven just can't be beaten! There really is nothing like it!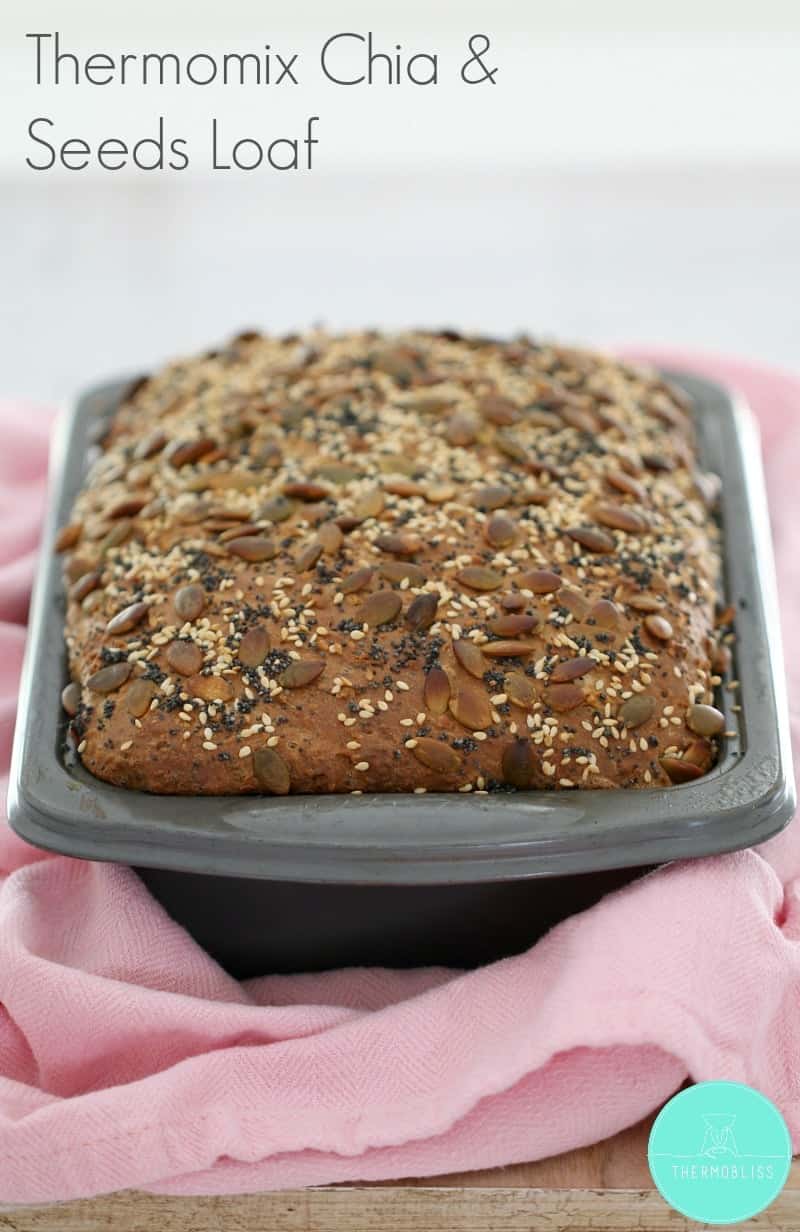 I used to use a bread maker to make homemade bread, but after getting my Thermie it's so much easier to whip up the dough and cook it in the oven. Honestly, if you're not making your own Thermomix bread, you need to. It's SO good!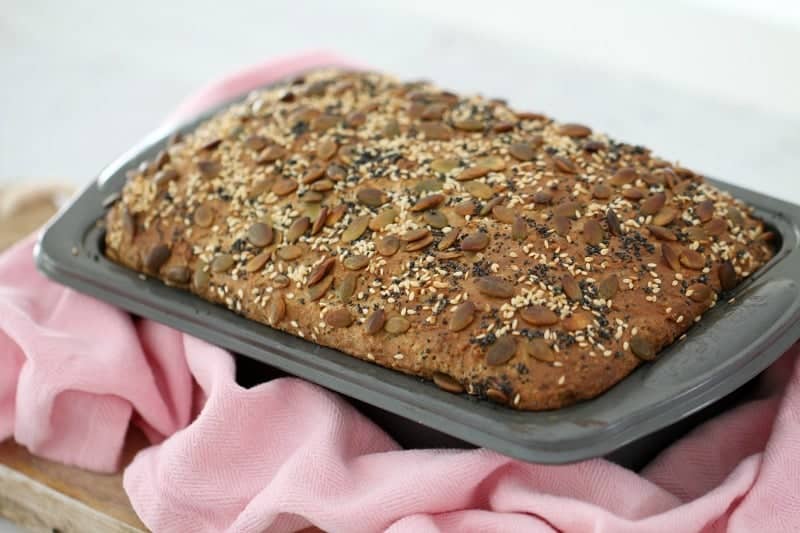 Our Thermomix Chia & Seeds Loaf is based on the Everyday Cookbook 5 Seeds Loaf... with a few little changes! You'll find that the dough for our loaf is very similar in texture to the Everyday Cookbook version - it's very sticky (almost cake batter like!). But don't add any extra flour as it's completely normal and definitely doesn't need any extra.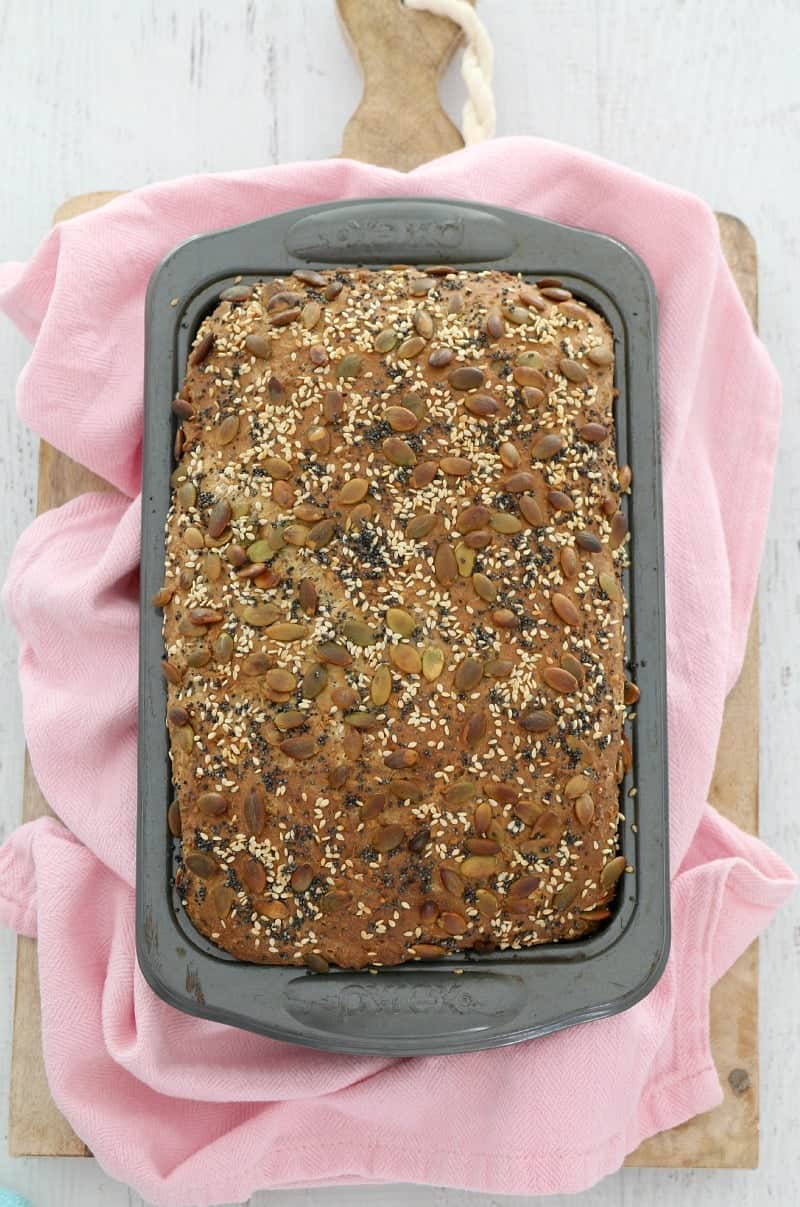 I love to eat this bread warm out of the oven with butter, or toasted with peanut butter and banana for breakfast. It will keep in an airtight container for a few days (I like to wrap it in foil before placing it into the container).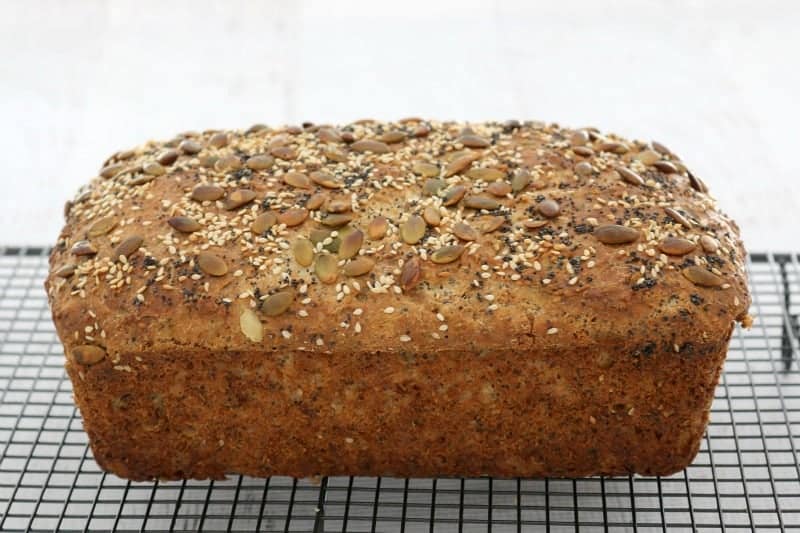 Enjoy!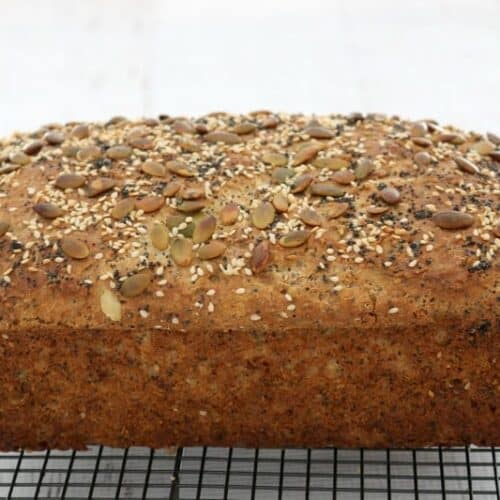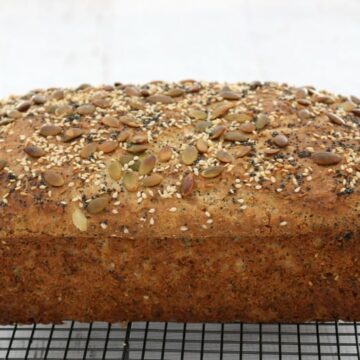 Ingredients
500

g

lukewarm water

2

teaspoon

dried instant yeast

500

g

plain flour

(or Baker's flour)

1

teaspoon

salt

50

g

rolled oats

30

g

chia seeds

30

g

sesame seeds

(plus extra to sprinkle)

30

g

poppy seeds

(plus extra to sprinkle)

40

g

pepitas

(plus extra to sprinkle)

30

g

honey

30

g

olive oil
Instructions
Grease a rectangular loaf tin and set aside.

Place all ingredients into the TM bowl and knead for 2 and a half minutes, Interval speed (the dough will be very sticky - this is normal!).

Pour the dough into the greased tin and set aside in a warm place to prove for 30 minutes (or until doubled in size).

Preheat oven to 200 degrees celsius.

Sprinkle extra seeds and pepitas over the top of the loaf.

Bake in the oven for 40-45 minutes or until it sounds hollow when tapped in the middle.

Leave in the loaf tin for 5 minutes and then place onto a wire rack to cool completely.

Wrap completely cooled bread in foil and then place into an airtight container.