If you thought our Toblerone Cheesecake earlier this week was decadent - you are going to fall in love with this easy no bake Thermomix Nutella Cheesecake recipe!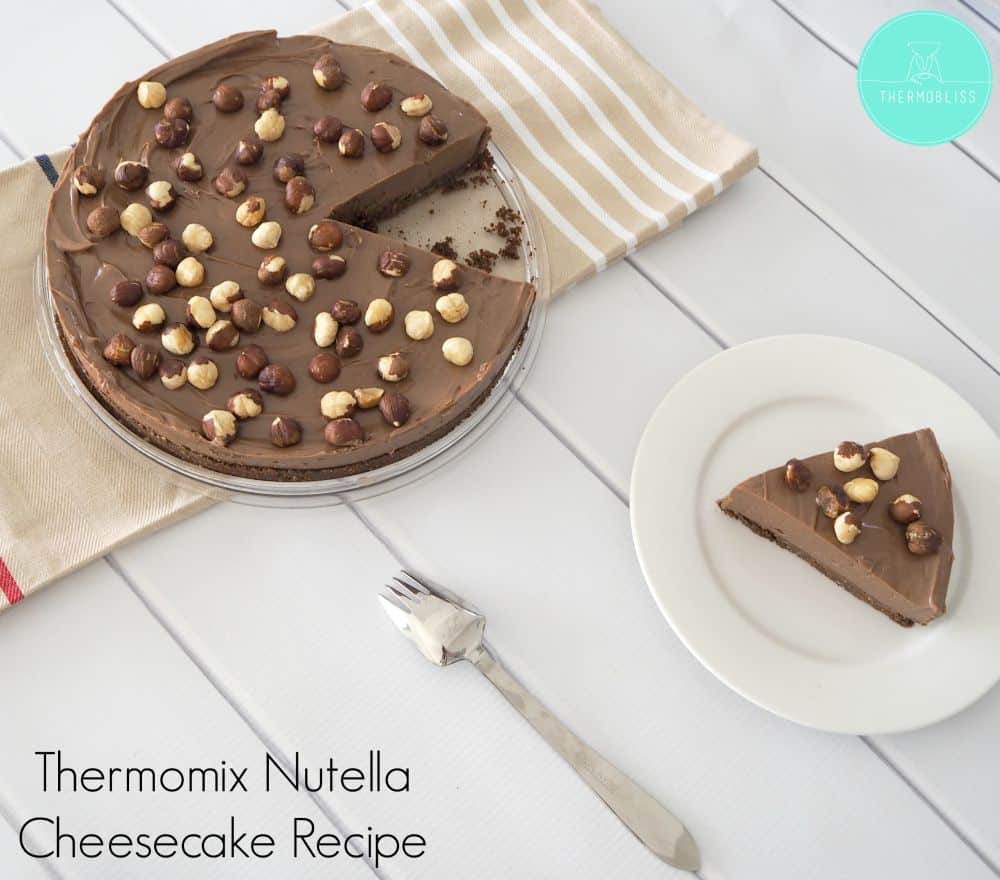 This Thermomix Nutella Cheesecake recipe is so easy to put together and is guaranteed to be a hit with all of your guests.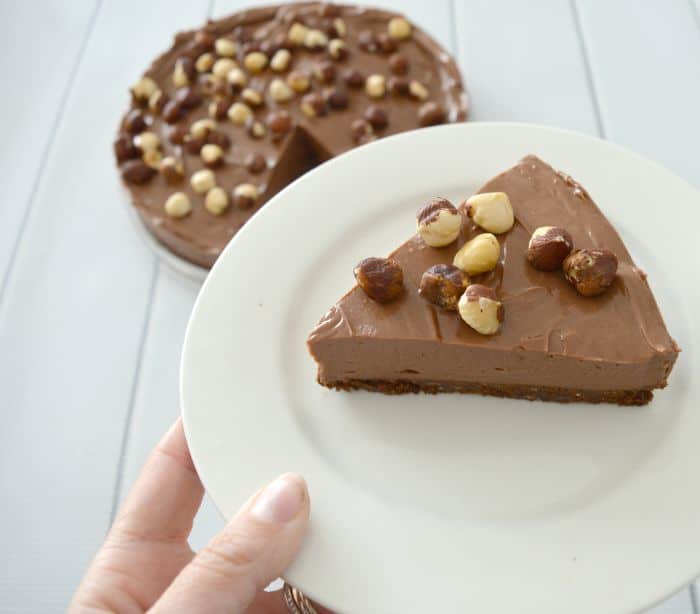 When shopping for your ingredients, I suggest buying a large tub of Nutella - just so you have leftovers of course!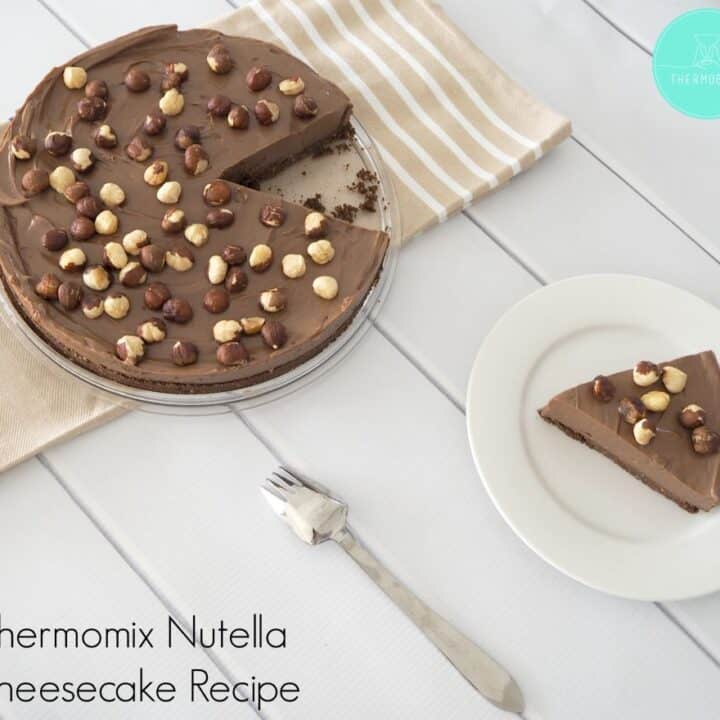 Ingredients
250

g

of Chocolate Ripple Biscuits

(1 pack)

80

g

of butter – softened

¾

cup

of toasted hazelnuts

450

g

of Nutella

500

g

of cream cheese

80

g

of icing sugar
Instructions
Line the base of a 22cm springform tin with baking paper

Lightly toast the hazelnuts under a grill until the skins begin to crack. Use a clean tea towel to rub the skin off the hazelnuts and set aside until needed.

Place the chocolate ripple biscuits, ½ cup of toasted hazelnuts and the softened butter into your Thermomix bowl. Mix for 10 seconds on speed 9. Use your spatula to scrape down the sides and mix again for another 10 seconds on speed 7.

Pour the biscuit mixture into your prepared tin and use a large metal spoon to cover the base with the biscuit mixture and flatten the surface.

Place the cream cheese, icing sugar and Nutella into a clean Thermomix bowl and mix for 30 seconds on speed 5. Scrape down the sides and mix for another 30 seconds on speed 5 or until the cheesecake mixture is smooth and creamy.

Pour the cheesecake mixture over the biscuit base and top with the remaining toasted hazelnuts.

Place in the fridge to set. Ideally you want to leave this overnight, but is should be ok after 6 hours.

Remove the set cheesecake from the fridge and serve immediately.
Do you love Nutella too?