Those of you who have been reading our blog for a while, will know that Lauren and I are pretty big fans of Thermomix scrolls. And what's not to love? They're super easy to whip up (thanks to the fabulous Thermomix) and they taste so darn good.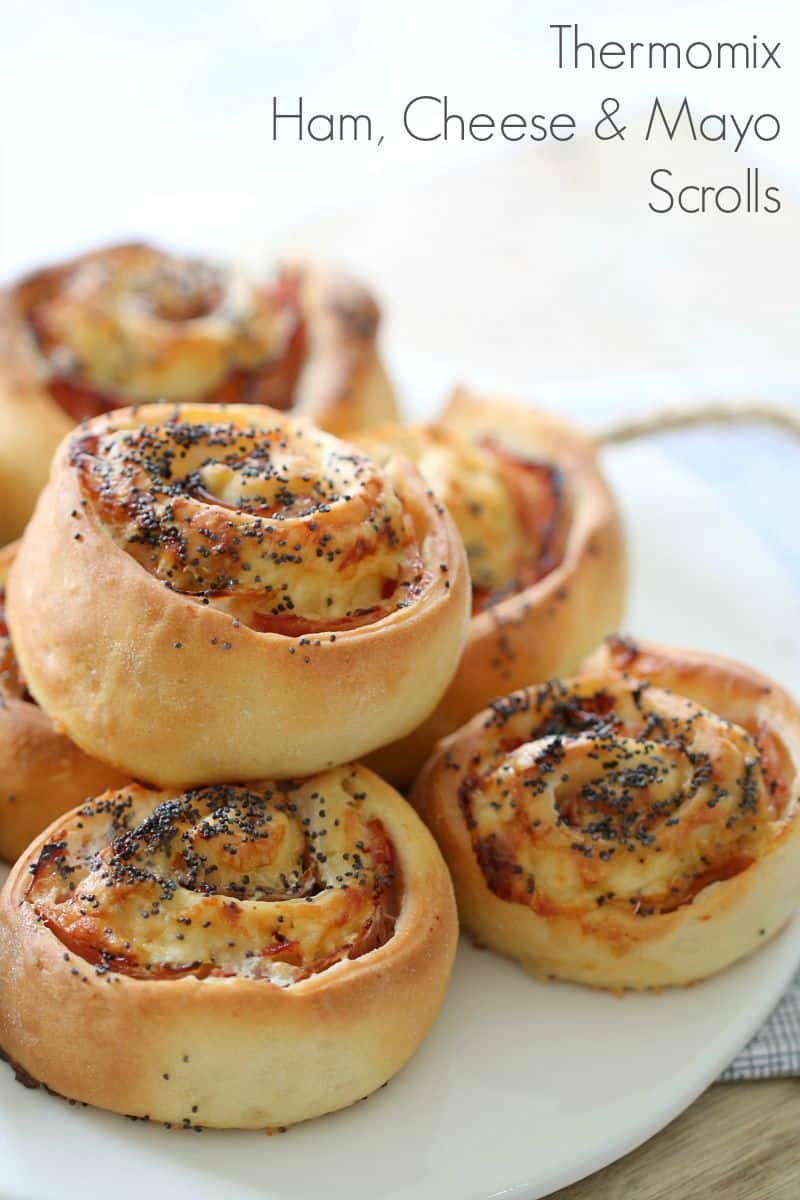 We already have yummy recipes for Raspberry & Nutella Scrolls, Vegemite & Cheese Scrolls, Pizza Scrolls, and Ham & Cheese Scrolls (and if you haven't tried those versions you really, really need to!!! But these Thermomix Ham, Cheese & Mayo Scrolls are quite possibly my favourite version yet. I know.. big call!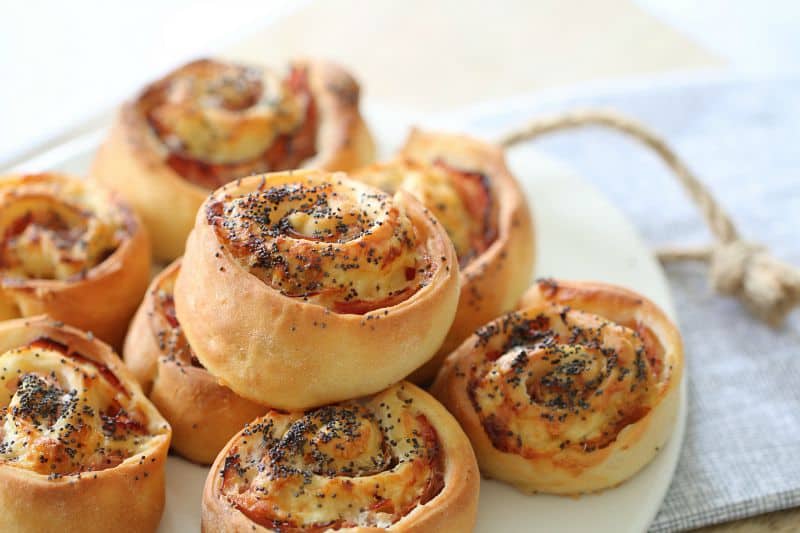 If you've ever bought a ham, cheese and mayo twist from Baker's Delight you'll know how good the flavour combination is. If not, do yourself a favour and try it! The mayo gives the most beautiful, subtle flavour and complements the ham and cheese perfectly. Trust me, these scrolls will be a massive hit.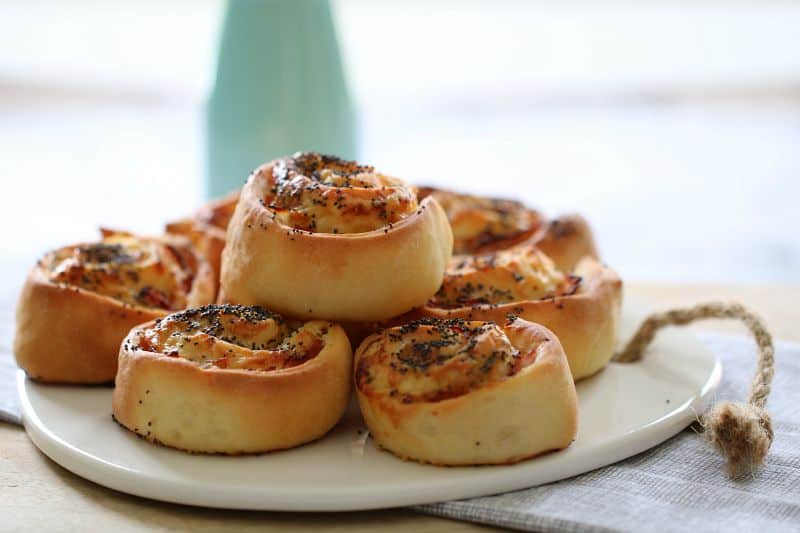 They're amazing straight out of the oven, but you can also freeze them in an airtight container or sealable plastic bags. This is a great way to have lunch ready on busy days (and we all know that they come around when your least expecting it!!!).
Happy scrolling!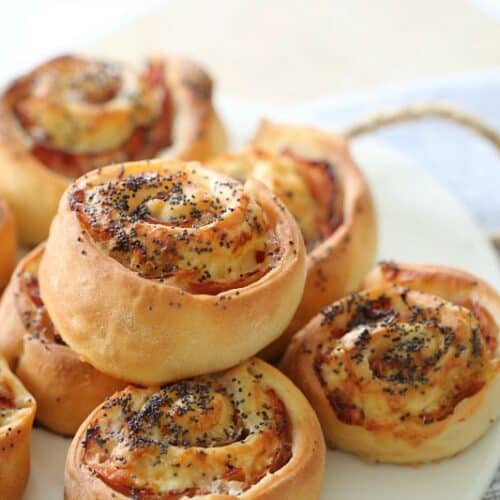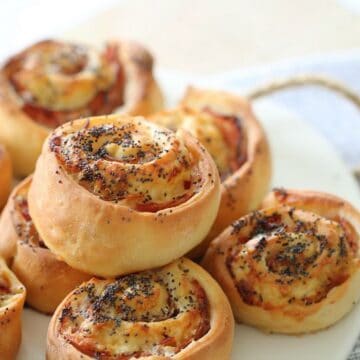 Ingredients
30

g

butter

2

cups

self-raising flour

¾

cup

milk

¼

cup

mayonnaise

150

g

shaved ham

1

cup

grated cheddar cheese

2

tbs

milk

Poppy seeds for sprinkling
Instructions
Preheat oven to 220 degrees celsius (200 degrees if using fan-forced).

Place the self raising flour and butter into the TM bowl.

Mix on Speed 6 for 6 seconds.

Add the milk and mix on Interval Speed for 2 minutes.

Sprinkle extra flour over a board or bench.

Add the dough and knead until smooth.

Roll out the dough to 1cm thick.

Spread the mayonnaise over the dough.

Lay the shaved ham over the top of the mayonnaise.

Sprinkle over the grated cheese.

Roll up the dough, starting from one side until you have a long tube.

Using a sharp knife, cut the roll into 3cm slices.

Place the slices cut side up on a baking tray (leave a small gap in between each scroll).

Brush the milk over the top and sides of the scrolls with a pastry brush.

Sprinkle over the poppy seeds.

Bake for 15-20 minutes or until golden (and hollow sounding when tapped).

Leave on a wire rack to cool and then place into an airtight container for up to 2 days.

*The scrolls can be frozen in an airtight container or sealable plastic bags.