You know how when you get your Thermomix, you're all excited about making recipes from the Everyday Cookbook and then over time you just kinda forget about it? Well that's me anyway! But there really are some total gems in that book... so it's time to whip it out again. One of which is their yummy brioche recipe (from which these buns are adapted).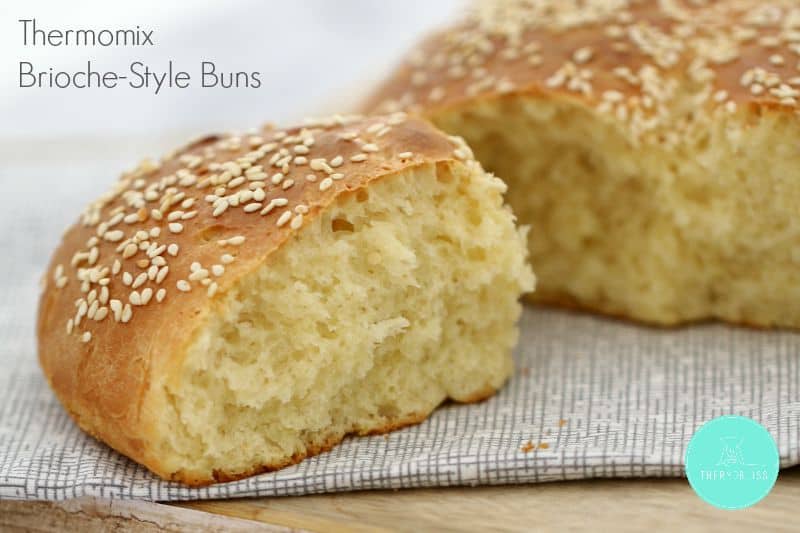 A few weeks ago, my husband made the most delicious pulled pork in the slow cooker. It was seriously incredible. He doesn't do a huge amount of cooking (mainly because I love it!!), so I was pretty majorly impressed. Anyway, we had heaps of leftovers and so I popped it into the freezer. A few weeks later, I decided that I was going to use up EVERYTHING in the freezer (mind you, I have completely and utterly failed at doing that), and so I grabbed the pulled pork out and decided to make some brioche buns to go with it... oh and a yummy apple slaw too (stay tuned for that recipe!).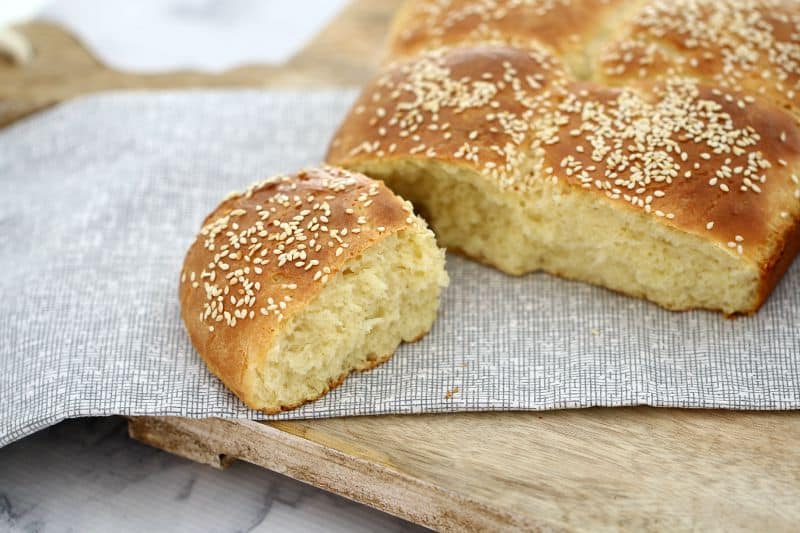 This is based on the basic recipe from the EDC - with a few little changes, but it's SO good. I made lots of little buns and so again we had heaps of leftovers (you can see where my overflowing freezer dilemma is coming from now, right!?). You could make them into bigger buns if you prefer. But cute little buns are SO MUCH FUN!! Ooh and they're really yummy dipped into soup too... just sayin'.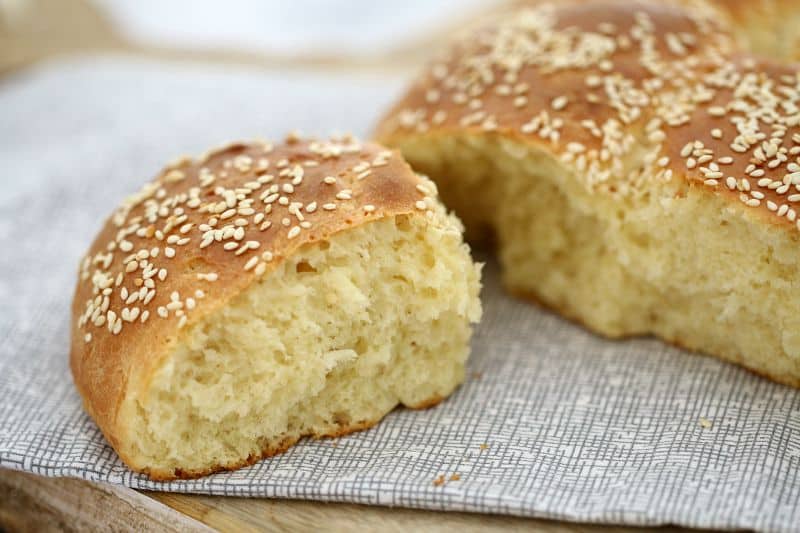 What's your favourite bun/bread recipe for the Thermomix?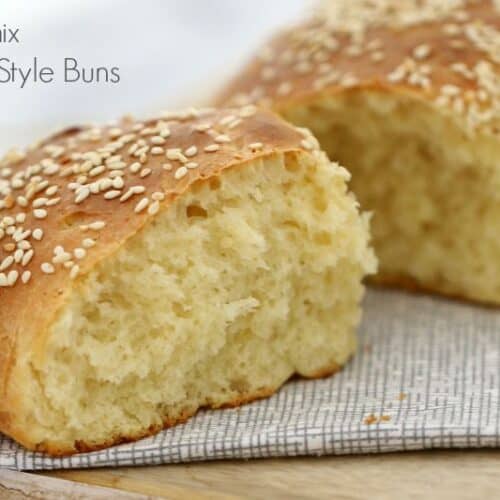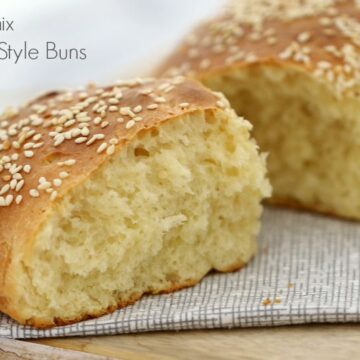 How to Make Brioche Buns in the Thermomix
The yummiest Thermomix brioche buns ever!!!
Print
Pin
Rate
Ingredients
30

g

caster sugar

330

g

milk

3

teaspoon

dried instant yeast

80

g

softened butter

1

teaspoon

salt

650

g

plain flour

(or bakers flour)

1

egg

2

egg whites

, to brush the top of the buns (or you can use milk instead)

1

tbs

water

Sesame seeds

, for sprinkling
Instructions
Grease a baking tray and set aside.

Add the sugar, milk and yeast to the TM bowl and warm on Speed 1, 37 degrees for 1 minute.

Add the butter, salt, flour and 1 egg.

Mix on Speed 7 for 10 seconds.

Knead on interval speed for 3 minutes.

Knead the dough into a ball on a lightly floured surface.

Place into the Thermoserver or a bowl, cover with a tea towel and place into a warm area to prove for 30 minutes (by this time the dough should have doubled in size).

Divide the dough into 10 equal pieces (for larger buns) or 20 equal pieces (for mini buns).

Shape into buns and into the baking tray.

Leave for a further 20 minutes.

Preheat oven to 200 degrees celsius.

Whisk the egg whites and water together with a fork and then brush over the top of the buns.

Sprinkle with sesame seeds.

Bake in the oven for 20-30 minutes (cooking time will depend on the size of your buns).

The buns are ready when they are golden brown.

Leave in the baking tray for 5 minutes and then transfer to a wire rack to cool completely.