It's beginning to look a lot like Christmas!  I've been having so much fun over the past few weeks experimenting and converting my favourite Christmas recipes.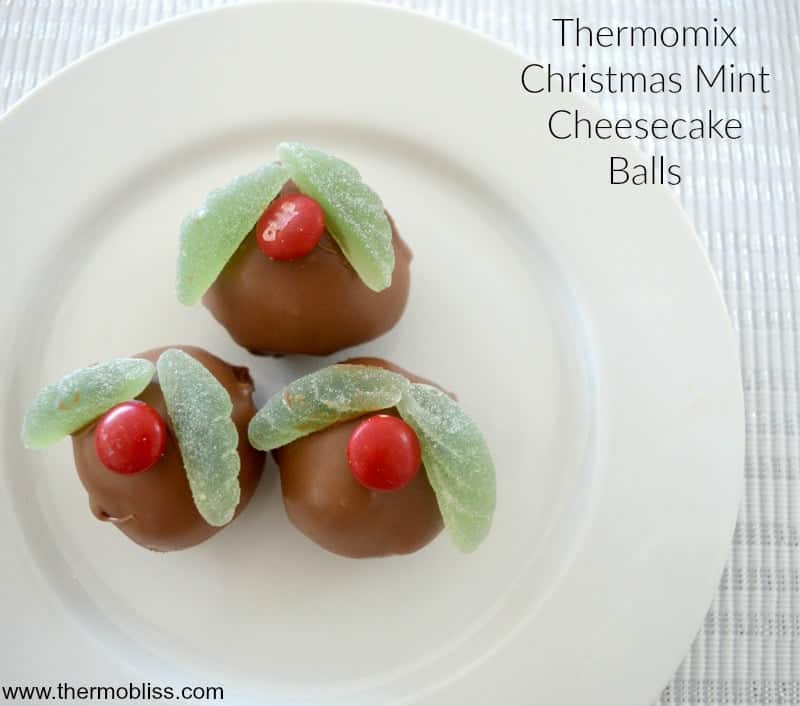 These Thermomix Christmas Peppermint Cheesecake Balls make a great gift for teachers, friends and family as well as being the perfect dessert to take along to a Christmas party.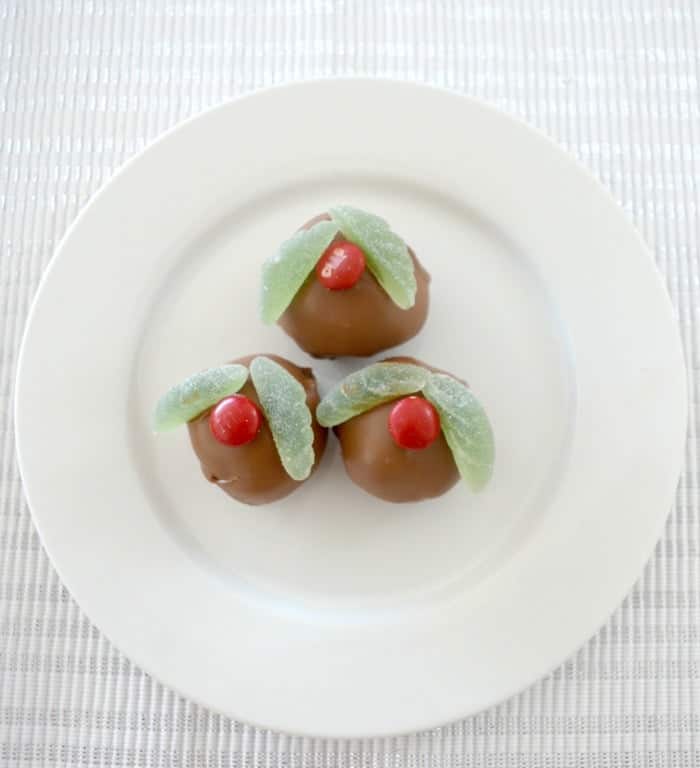 There are a couple of tricks to making these, firstly you need to make sure your cheesecake balls are quite solid before dipping them into the chocolate, otherwise they will fall apart. Also, I find poking a skewer into the base of these balls makes it super easy to dip them into the melted chocolate.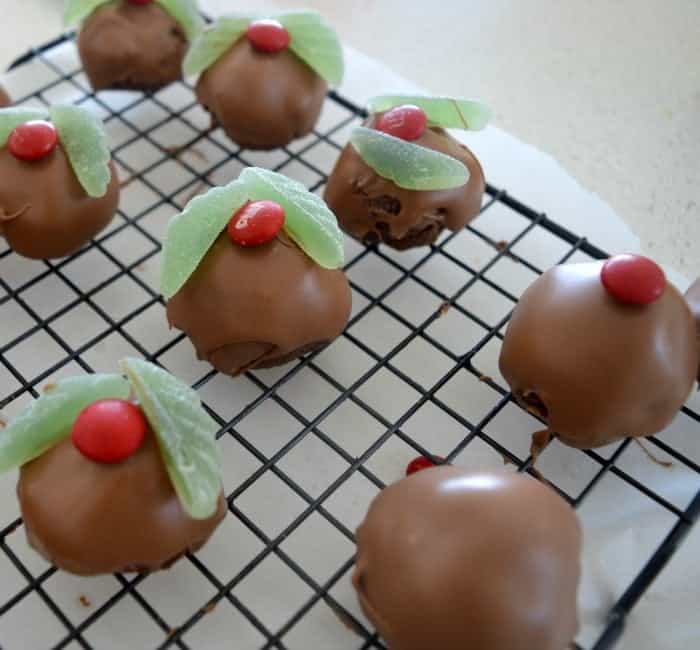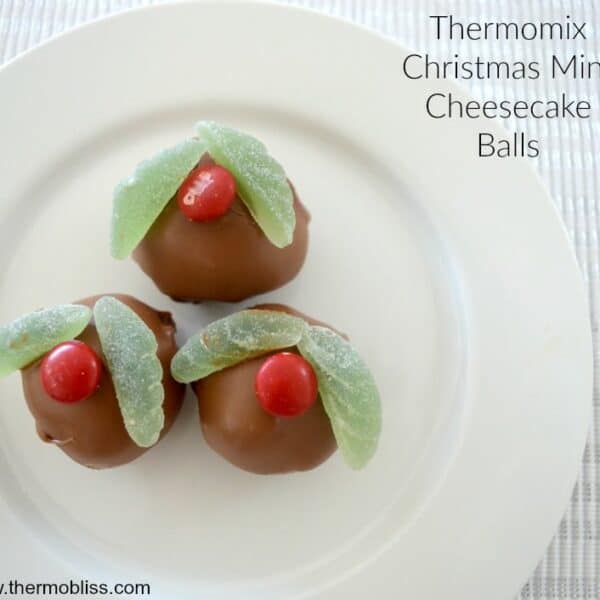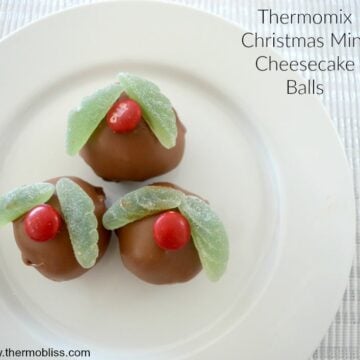 Ingredients
200

g

pack of Chocolate Mint Slice Biscuits

250

g

of cream cheese – softened

200

g

of milk chocolate

16

red smarties

16

peppermint leaf lollies
Instructions
Line a baking tray (or plate) with baking paper and set aside until needed.

Place the Mint Slice Biscuits in Thermomix bowl and blitz for 5 seconds on speed 7.

Add the softened cream cheese to the bowl with the crushed Mint Slice biscuits and blitz for 10 seconds on speed 5 until combined – it may take a little longer if your cream cheese isn't completely soft.

Roll the mixture into balls (I made mine dessert spoon sized) and place onto a tray. Continue until all the mixture has been used.

Place the mint cheesecake balls into the freezer for a minimum of half an hour - you want the balls to be very firm.

Break the milk chocolate into pieces and place in a microwave safe bowl to melt. I cook the chocolate for 30 second spurts until it's almost melted and then mix until it's completely melted.

Remove the balls from the freezer and poke a skewer into the bottom of the balls and dip them in the melted chocolate. Place on a wire rack to set. Repeat until all the balls are coated.

While the chocolate is still soft, decorate the balls by placing placing a red smart and a peppermint leaf which has been cut in half on either side to create a cute holly leaf.

Put the balls back into the freezer for half an hour, or until the milk chocolate has set.