Our collection of Homemade Gifts To Make In Your Thermomix are perfect for Christmas, birthdays... or any occasion! We have included something for everyone with these quick, easy and delicious recipe collection which includes favourites like our famous Caramel Fudge, Chocolate Baileys Sauce and Sugar Cookie recipes.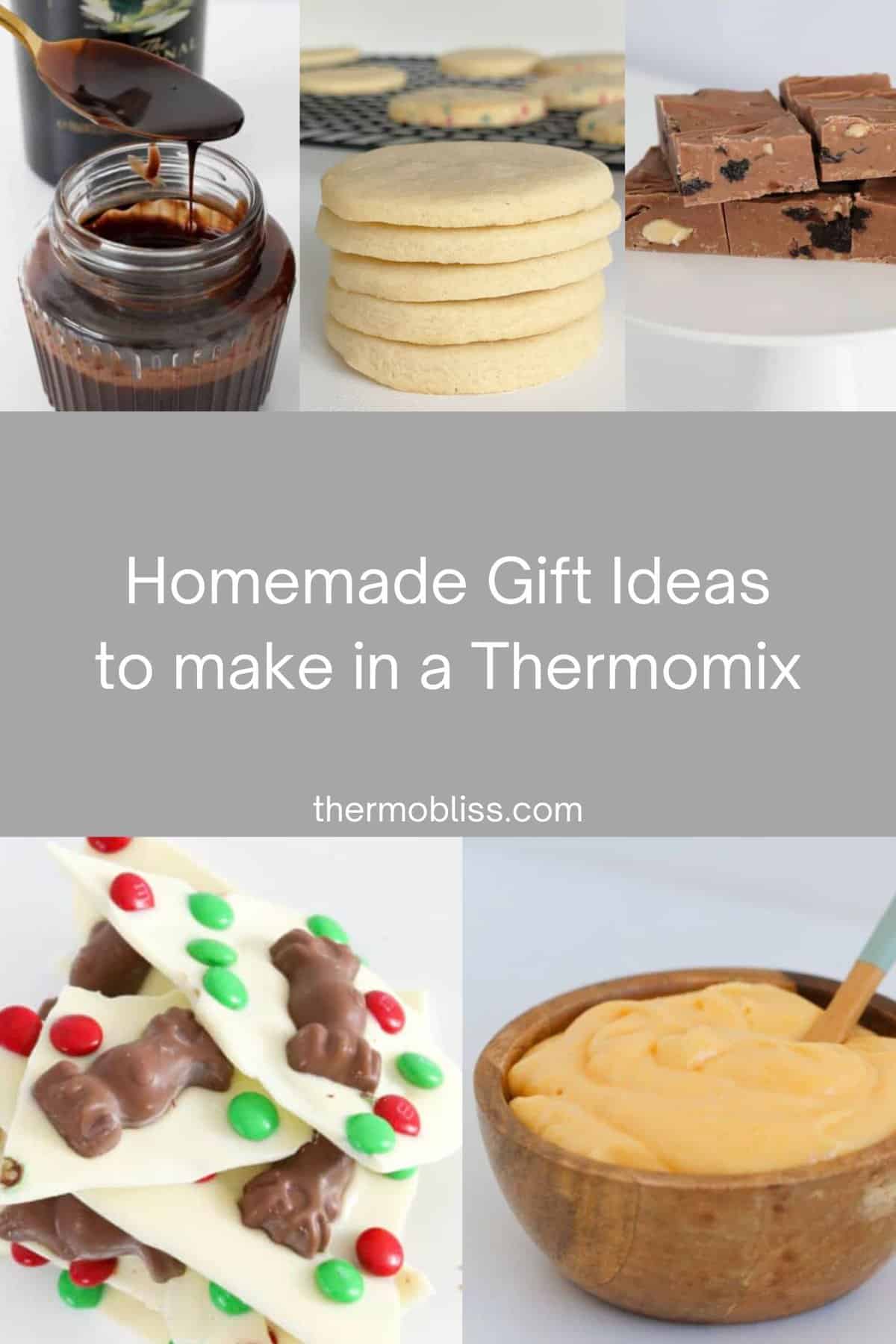 Our Thermomix Sugar Cookie recipe is the perfect base to create personalised biscuits for your favourite person.
Our family friendly Thermomix Chocolate and Coconut Balls make a great gift for family and friends.
Made with just four ingredients, our Thermomix Christmas Fudge is the ultimate sweet gift that everyone will love - just make sure you save a few pieces for yourself!
Lemon Curd is super simple to make and is a fabulous homemade gift. Simply pop it into a small glass jar or container and decorate with a ribbon to make it extra special.
This classic combination is hard to resist and when placed in a gift box or bag, this Rum and Raisin Fudge makes a wonderful (and delicious!) gift.
Your friends and family will LOVE receiving this Thermomix Chocolate Baileys Sauce! It can be poured over the top of their favourite pudding or ice-cream, or enjoy straight from the bottle, we won't judge!
Our famous Thermomix Caramel Fudge is the ONLY Caramel Fudge recipe you will ever need - we promise!
Do you know someone who loves Clinkers? Why not make a batch of this Thermomix Clinkers Rocky Road for them?
Our Thermomix Christmas Wreath Biscuits make a cute and delicious gift - and they are perfect to make with the kids!
You are going to LOVE how easy it is to make Baileys in your Thermomix!
No one will be able to resist our Christmas Reindeer Biscuits! This is also another great recipe to make (and decorate!) with the kids.
Homemade gifts don't get much easier than our Thermomix White Chocolate and Maltesers Bark!
This festive twist on a classic recipe makes a delicious gift that everyone will love.
Our Thermomix Butterscotch Sauce is the ultimate topping and makes a great gift!
Made with just THREE ingredients, this Shortbread recipe is the ultimate homemade gift!
Rich, creamy and packed with flavour, our Thermomix Caramel Sauce is the perfect addition to a homemade hamper.
Our Thermomix Tomato Chutney will be loved by your friends and family!
Another quick and simple recipe that is still guaranteed to wow your friends and family.
Looking for more?
You can find even more simple and delicious recipes in our books and eBooks, shop the range here.