Our Thermomix Christmas fudge recipes make the perfect homemade gift for family, friends, teachers and neighbours... just don't forget to keep some for yourself! We have included all of your favourites in this collection: Baileys Fudge, Rum and Raisin and of course of famous Thermomix Caramel Fudge recipe!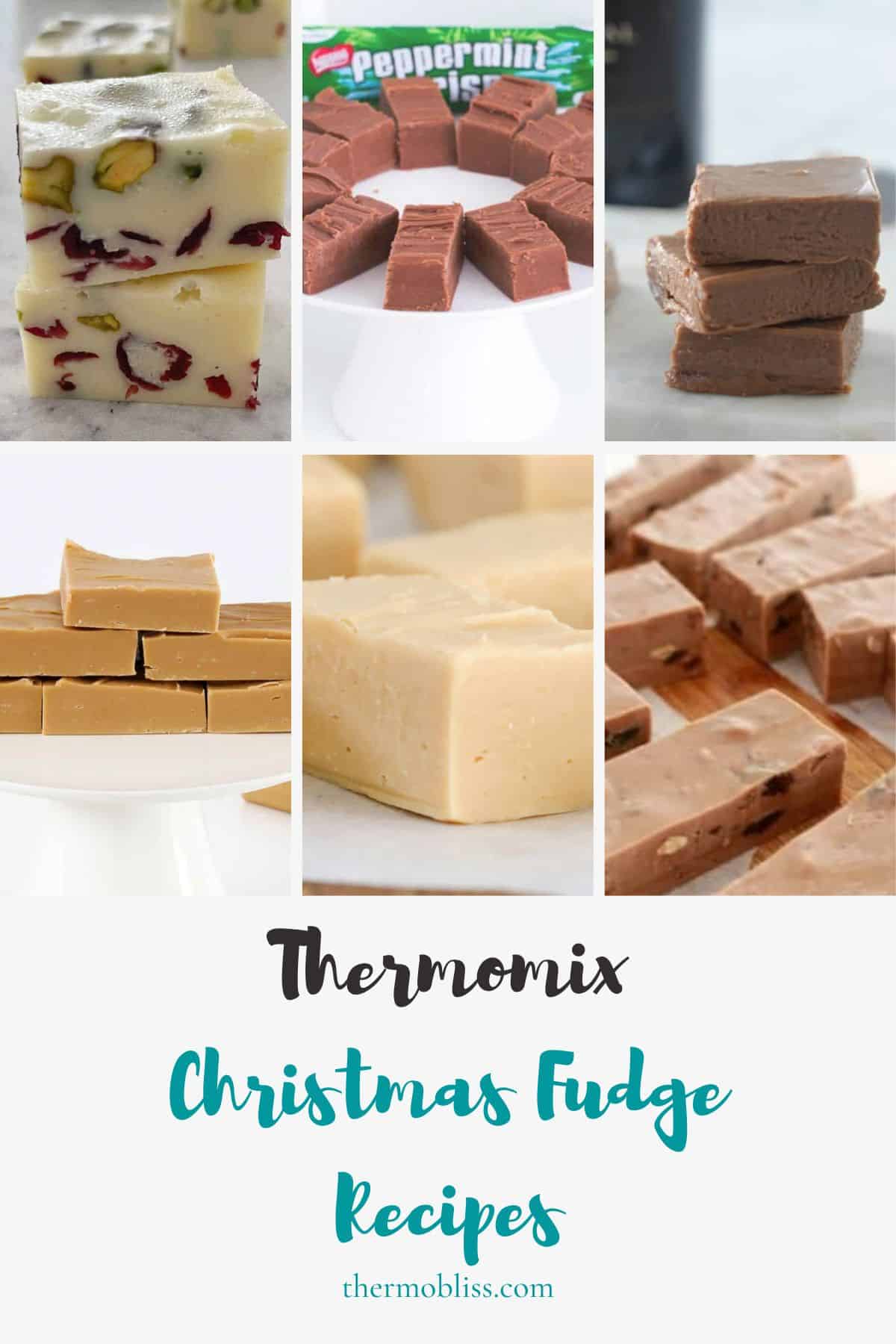 Thermomix Christmas Fudge Recipes
Regardless of whether you are making fudge as a gift for friends or family, or if you are making it for your own Christmas celebrations, we've got ALL of the Thermomix Christmas Fudge Recipes you will ever need in this collection!
Cranberries, pistachios and white chocolate... it doesn't get much more Christmassy than that!!
Boozy and delicious... this fudge is always a hit!
This super simple fudge is always a winner (especially with the kids!!).
Sometimes you just can't beat a good old classic caramel fudge...
This double layered fudge looks impressive (but is so simple to make!).
Thermomix Chocolate Fudge
An all-time favourite... you can never, ever go wrong with a basic chocolate fudge!!
Made with just three ingredients, this Thermomix Baileys Fudge makes the perfect Christmas treat!
Smooth Caramilk chocolate and condensed milk combine to make the creamiest, dreamiest 2-ingredient fudge you've ever tried! 
Looking for More?
You can find even more easy Thermomix Christmas recipes in our books and eBooks - shop the full range here.