Whenever I think of butterscotch, I always think of Mum's butterscotch self-saucing pudding (OMG so, so good!). But there's so many other ways to enjoy that delicious butterscotch flavour. In fact, this Thermomix Butterscotch Sauce would have to be one of the best inventions ever, because you can pour it over the top of so many different desserts and treats.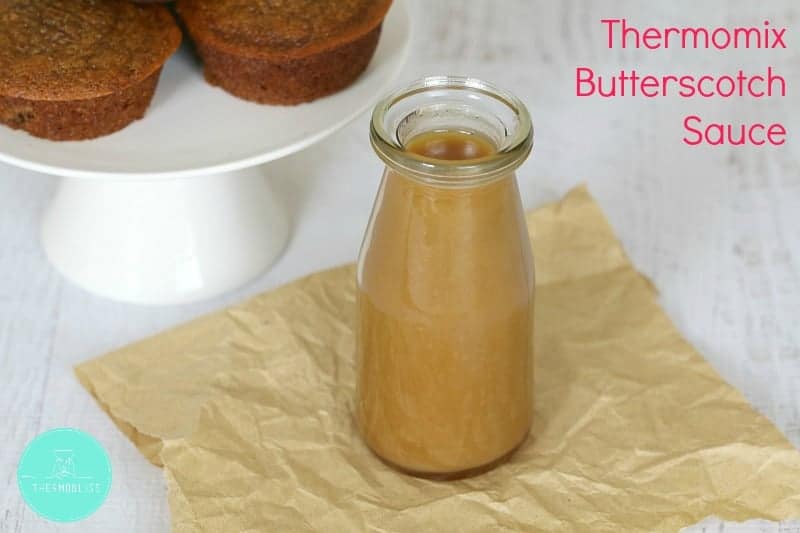 One of my favourite ways to enjoy this sauce is poured over a bowl of vanilla ice-cream. It's so simple and yet, so, SO good! The warmth of the sauce starts to melt the ice-cream and it's really just like total and utter bliss. To make this really easy butterscotch sauce, you will need only 5 ingredients - butter, brown sugar, cream, vanilla extract and sea salt flakes. The sea salt is entirely optional - but boy oh boy, it's good. Best of all, this entire sauce from start to finish will take you 10 minutes. That's nothing!!!
Now if you find that you don't use up all of your Thermomix butterscotch sauce in one go, you can always store it in an airtight container in the fridge for up to 5 days. You'll notice that it will harden as it cools, but a quick 15 seconds in the microwave will have it perfectly saucy for you again!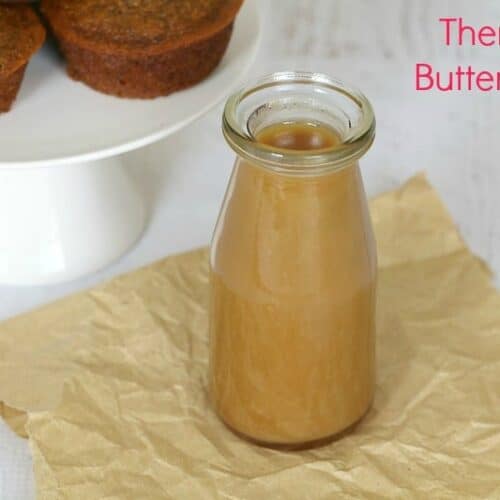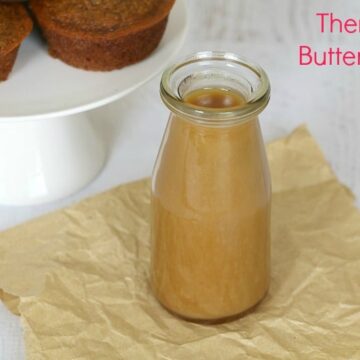 Ingredients
150

g

butter

, chopped

1

cup

(250ml) cream

1 ½

cup

(265g) brown sugar

1

tsp

vanilla essence

½

tsp

sea salt flakes

(optional)
Instructions
Place the butter, cream, brown sugar, vanilla essence and sea salt (optional) into a small saucepan.

Melt over a medium heat for 5-8 minutes or until completely smooth.

Or alternatively, if you're using a Thermomix, place all ingredients into the TM bowl and cook on Varoma, Speed 3 for 8 minutes – scraping down the sides halfway through cooking.