If you're anything like me, you have a vegetable garden that is absolutely overflowing with tomatoes at the moment. It's CRAZY! They are seriously everywhere! I swear we only planted one of two little tomato plants and now they've just overtaken everything. My poor little corn and capsicum plants can hardly even be seen under the massive jungle that is my tomatoes.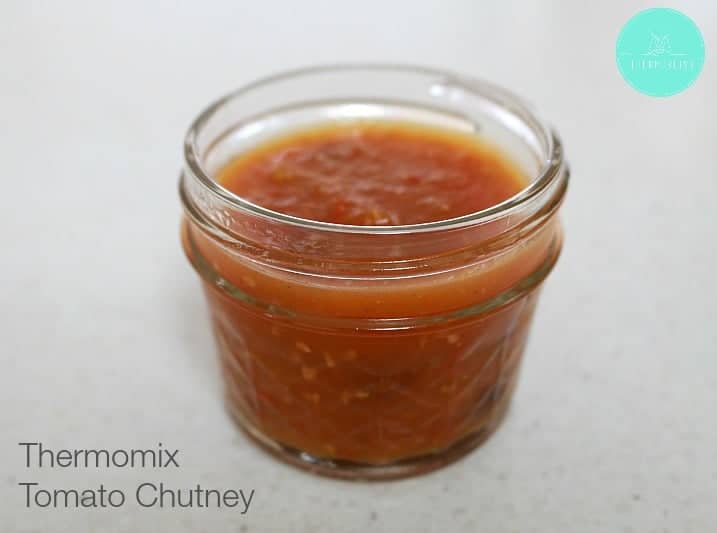 Anyway, a few weeks ago I made a huge batch of pasta sauce with my cherry tomatoes. It was the sweetest, most delicious little thing ever, and if I'd been smart enough to think to take photos, I could have shared it on here... sadly I was not (next time I promise!). But this time when I picked my bucketloads of tomatoes, I decided that I needed to make something different - mainly because I still have so much pasta sauce in the freezer! I put it out there on Facebook and asked for suggestions. Lots of people said to make semi dried tomatoes... and so I did that (umm yum!). But quite a few also suggested chutney. How did I not think of that? I love chutney! Especially when cheese, crackers and wine are also involved.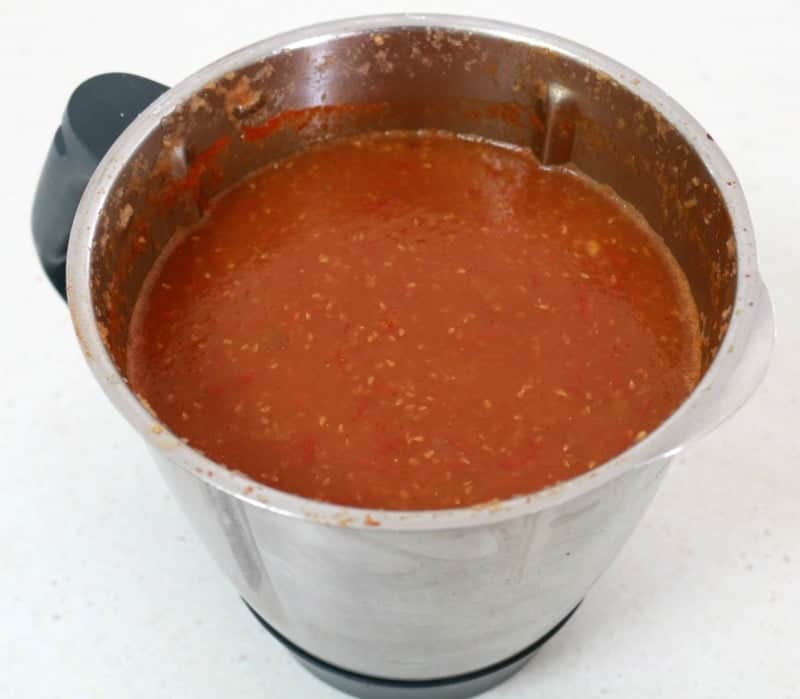 So I did a quick search on the Thermomix recipe community and liked the sound of this recipe. The only problem was that I wanted to use cherry tomatoes instead of normal sized tomatoes, so I made a few changes to the recipe. First of all, I cut the sugar down quite a lot (we all know how sweet those little cherry tomatoes are!). I also used slightly less vinegar and omitted the cloves (I'm just not a big clove fan). The original recipe called for 500g of tomatoes, but I had more like 850g of cherry tomatoes so I popped them all in... waste not, want not!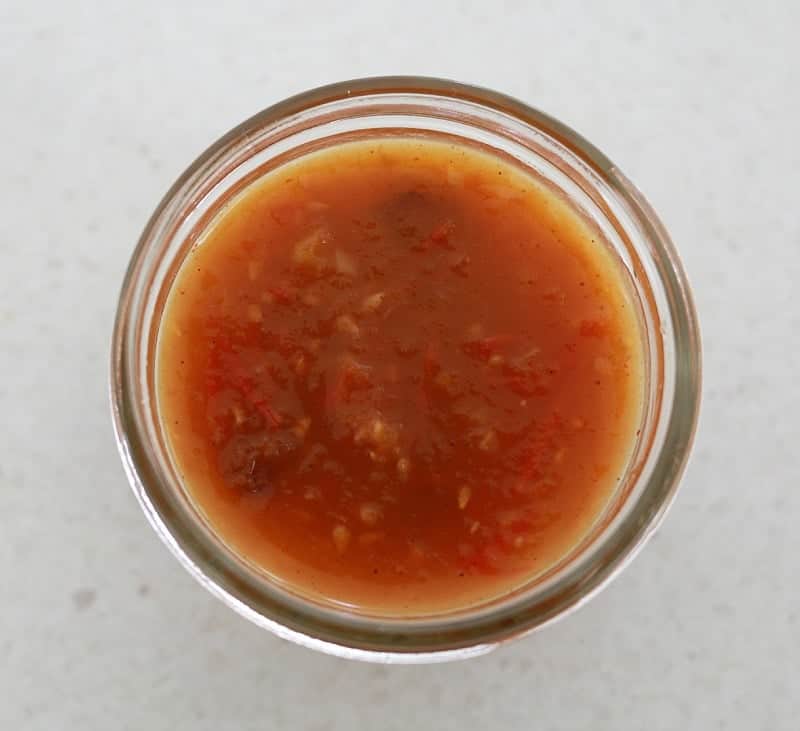 The end result... a super yummy, delicious chutney that tastes amazing. Luckily for me, I made the chutney late on a Saturday afternoon which meant it was perfect timing to enjoy it with a little platter of crackers, cheese and of course, a glass of wine! Just a little word of warning though - this makes a BIG batch of chutney! So make sure you've got lots of containers or sterilised jars ready.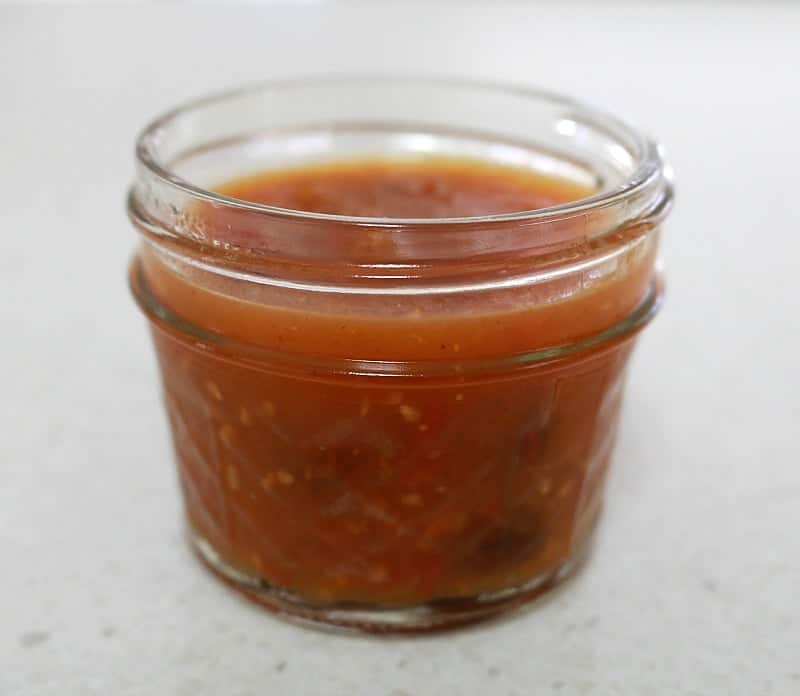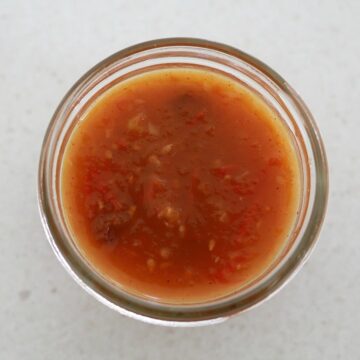 Tomato Chutney
A simple and delicious tomato chutney recipe.
Print
Pin
Rate
Ingredients
850

g

cherry tomatoes

120

grams

brown onions

peeled and quartered

100

grams

small apples

, quartered

150

g

raw sugar

100

g

sultanas

150

g

white vinegar

220

g

water

½

teaspoon

ground paprika

15

grams

cornflour

to thicken - if needed
Instructions
Place the onions and apples into the TM bowl.

Chop on Speed 7 for 5 seconds.

Add the cherry tomatoes to the TM bowl and press Turbo 4-5 times.

Add the raw sugar, sultanas, white vinegar, water and ground paprika and mix on Reverse Speed 5 for 5 seconds.

Cook for 20mins at 100°C on Reverse Speed 1 (remove the MC during cooking).

Stir the chutney. If it is very runny, add the cornflour and mix on Reverse Speed 5 for 5 seconds (if necessary). If it's quite thick, don't add in any cornflour.

*Please note that the chutney will thicken further on standing.

Cook for 10mins at 100°C on Reverse Speed 1 (remove the MC during cooking).

Carefully place the chutney into prepared sterilised jars and seal once the chutney has cooled.
Nutrition
Calories:
207
kcal
|
Carbohydrates:
50
g
|
Protein:
2
g
|
Fat:
0.3
g
|
Saturated Fat:
0.1
g
|
Polyunsaturated Fat:
0.1
g
|
Monounsaturated Fat:
0.03
g
|
Sodium:
22
mg
|
Potassium:
492
mg
|
Fiber:
2
g
|
Sugar:
41
g
|
Vitamin A:
784
IU
|
Vitamin C:
35
mg
|
Calcium:
36
mg
|
Iron:
1
mg