Making Chocolate Fudge in the Thermomix really is one of the easiest recipes you will ever attempt - I promise!  The best thing about this recipe (as well as how amazing it tastes!) is that you only need TWO ingredients to put it together!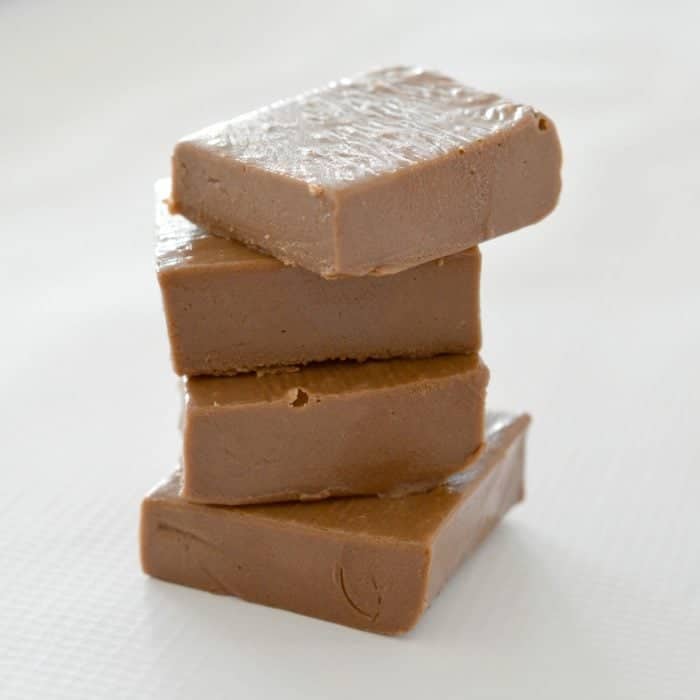 I've used this recipe as the basis of some of my favourite no bake Thermomix fudge recipes including 4 Ingredient Maltesers and Mars Bar Fudge, Clinkers Fudge and Mars Bar Fudge!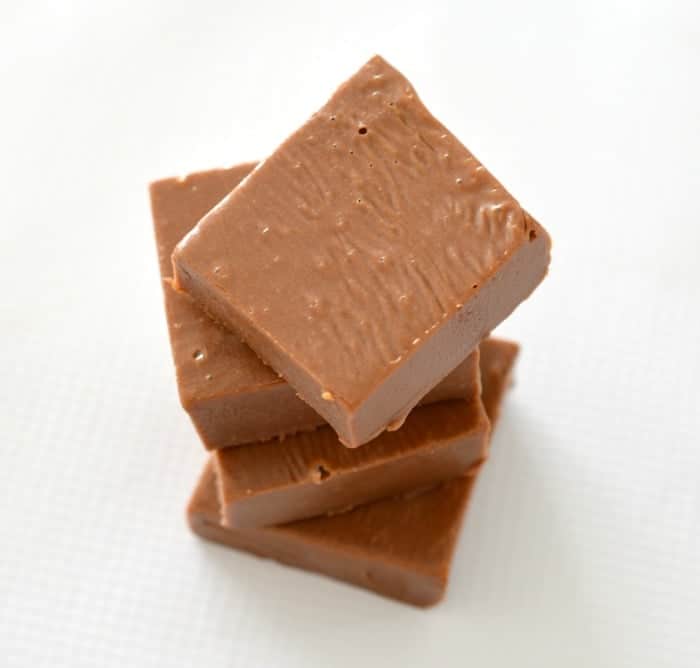 It really is a simple recipe, and your Thermomix will do all the work for you!  My biggest tips are to make sure you are using condensed milk and not evaporated milk and to also have your tin lined and ready for when the fudge finishes cooking as it will start to set quite quickly.  Also if possible (and you can resist!) try not to cut your Thermomix Chocolate Fudge until the next day to give it plenty of time to set.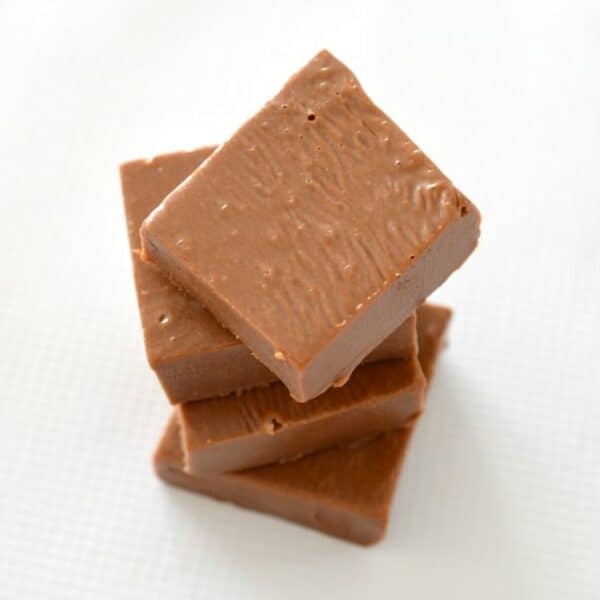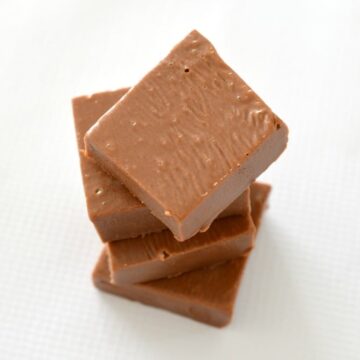 Ingredients
400

g

of milk chocolate

395

g

of condensed milk
Instructions
Break the milk chocolate into pieces and place in the Thermomix bowl.

Add the condensed milk and cook for 10 minutes, 100 degrees on speed 3.

Working quickly, pour the fudge into the prepared pan and place in the fridge for 6 hours (preferably overnight) to set.

Remove fudge from the fridge and cut into small pieces.
What's your favourite fudge recipe?