With Christmas just around the corner, there's no better time to start preparing Thermomix Homemade Food Gifts... from rocky road to fudge, sauces and curds to cookies and more!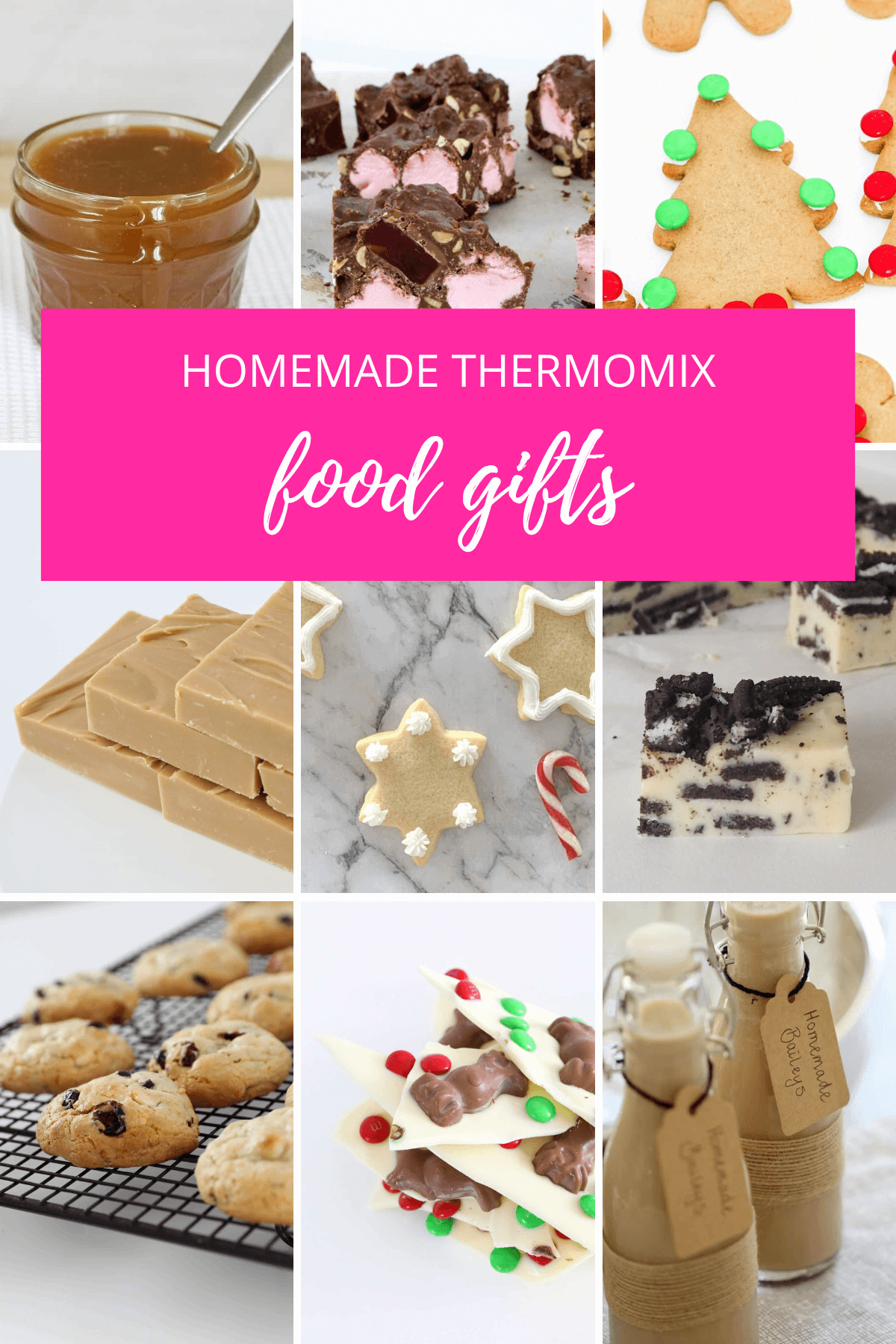 One of the best things about having a Thermomix sitting in your kitchen, is just how quick and easy it is to whip up food gifts for your friends, family, neighbours and work colleagues at Christmas time!
We think you're going to LOVE these homemade food gift recipes!
The BEST Thermomix Homemade Food Gifts
A deliciously sweet and salty caramel sauce. Pour into sealable glass jars and tie with a ribbon for a yummy Christmas gift!
A classic Christmas recipe that makes a lovely gift for family, friends and teachers!
Our homemade adults-only Baileys is SO easy to make in your Thermomix... just make sure you make a double batch and keep some for yourself.
A classic chocolate rocky road filled chunks of Turkish Delight chocolate. Wrap pieces in cellophane and tie with a ribbon.
A very sweet and yummy fudge that absolutely everyone LOVES (especially kids!).
The flavour combination of white chocolate and cranberry absolutely screams Christmas!
A sweet and creamy white chocolate fudge with chunks of pistachios and cranberries throughout.
Aa chocolate sauce infused with Baileys Irish Cream - an adults only decadent treat.
Our famous caramel fudge recipe is so easy to make... and makes the perfect Thermomix homemade food gift.
The kids will love helping to make this super easy 3 ingredients Christmas inspired chocolate bark.
Just like a classic hedgehog slice.... but Christmas-inspired! Think pistachios, cranberries and chunk of biscuits.
Everyone's favourite Christmas biscuits are so easy to prepare. Have the kids decorate them before gifting to friends and family.
Want even more Thermomix homemade food gifts?
Browse our hardcopy Christmas Cookbooks here!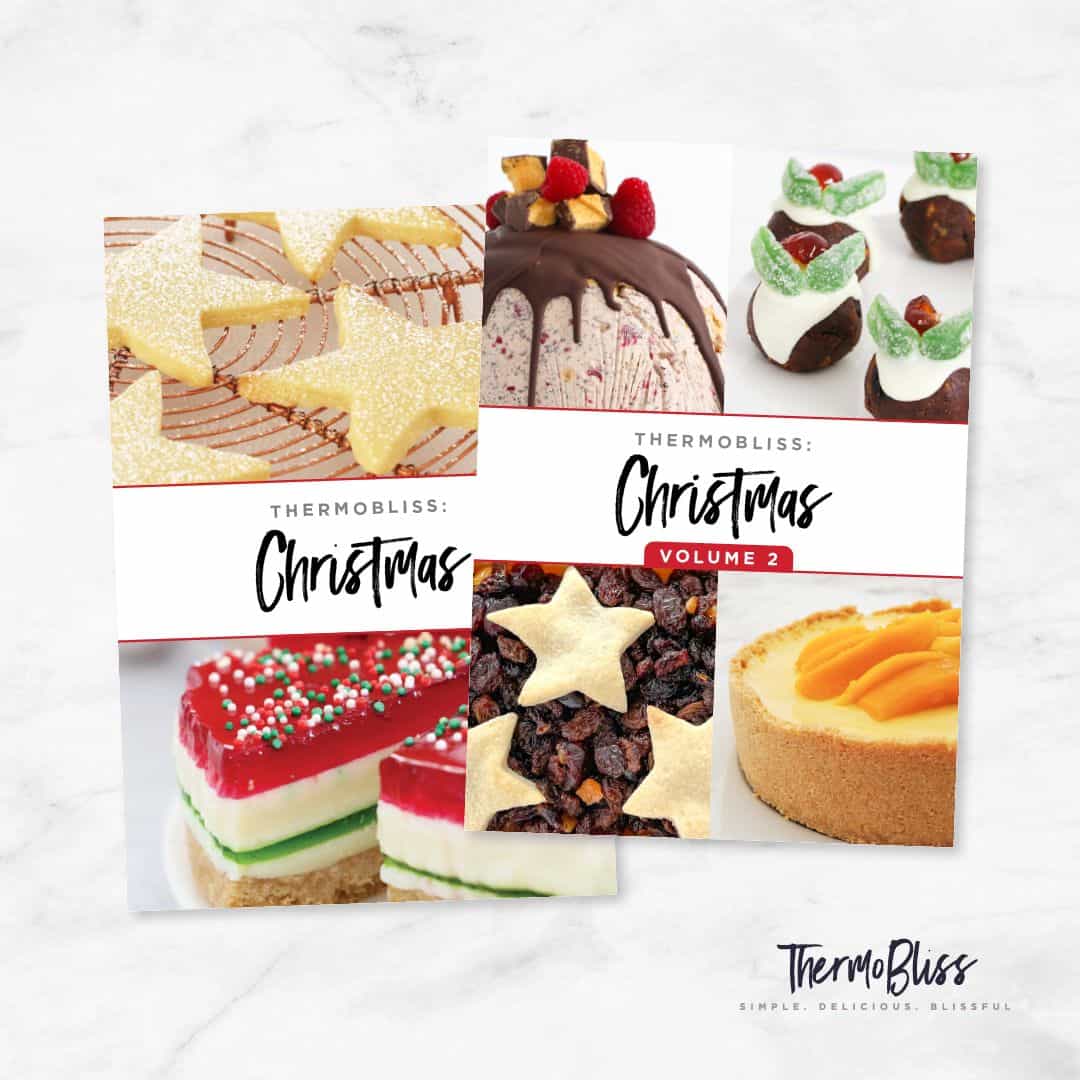 SHOP OUR THERMOMIX COOKBOOKS
Shop our entire range of Thermomix cookbooks (all hardcopy cookbooks also come with a FREE eBook version emailed to you immediately upon purchase). PLUS get free shipping on all orders over $60!