These Thermomix Spinach Sun dried Tomato and Feta Scrolls make the perfect lunchbox snack for the kids - and adults too!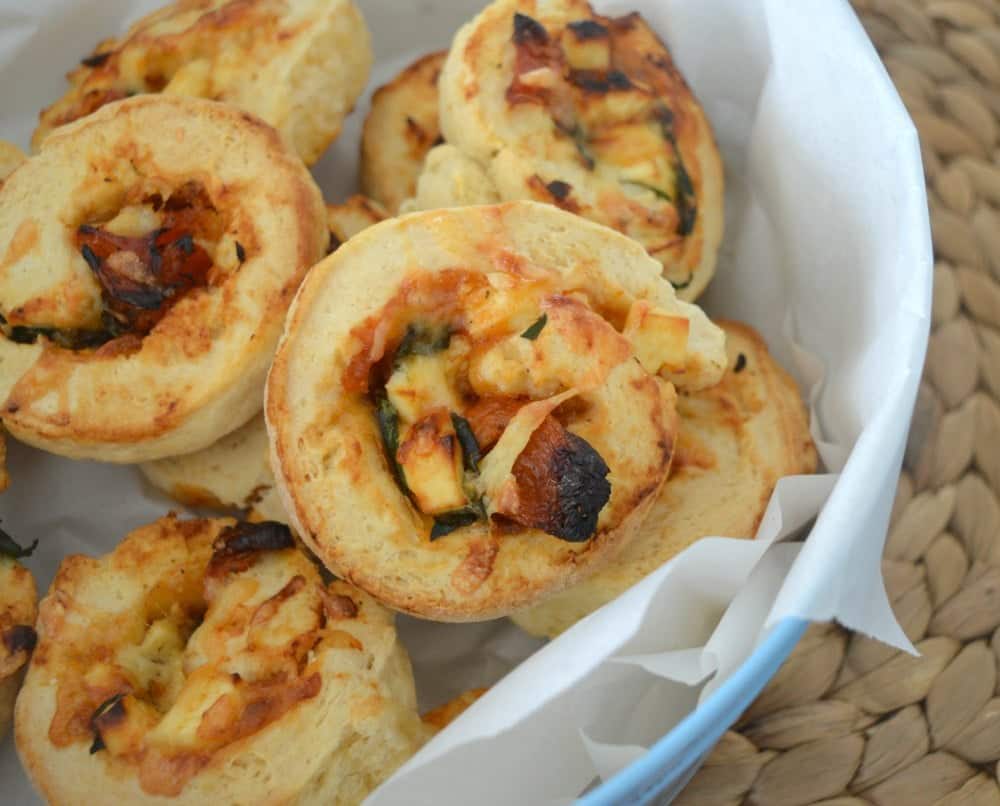 This is a super easy scroll recipe to make, you don't need any yeast which means these scrolls take no time at all to make.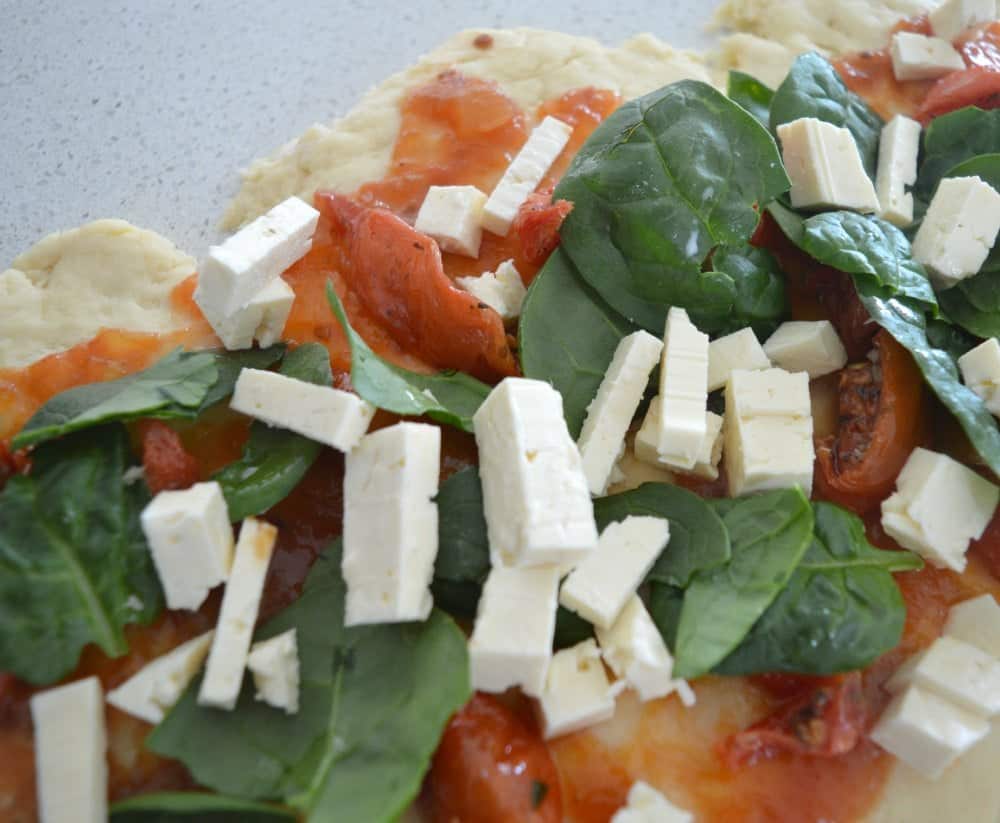 You can mix it up when it comes to the flavours, why not try adding olives or roasted capsicum for something a little different?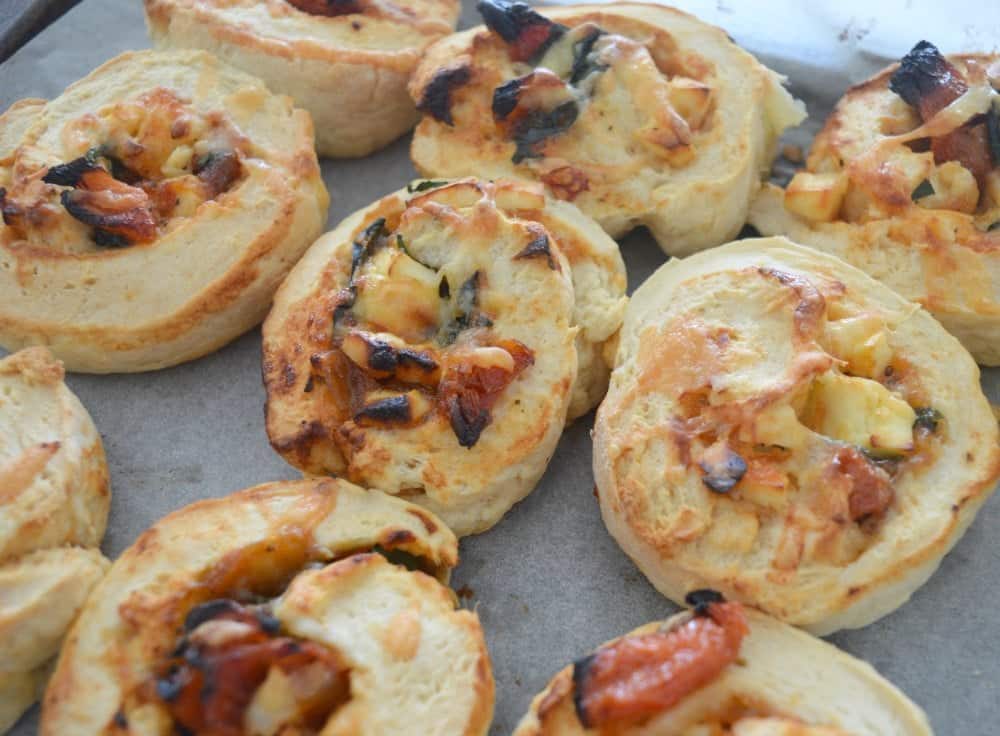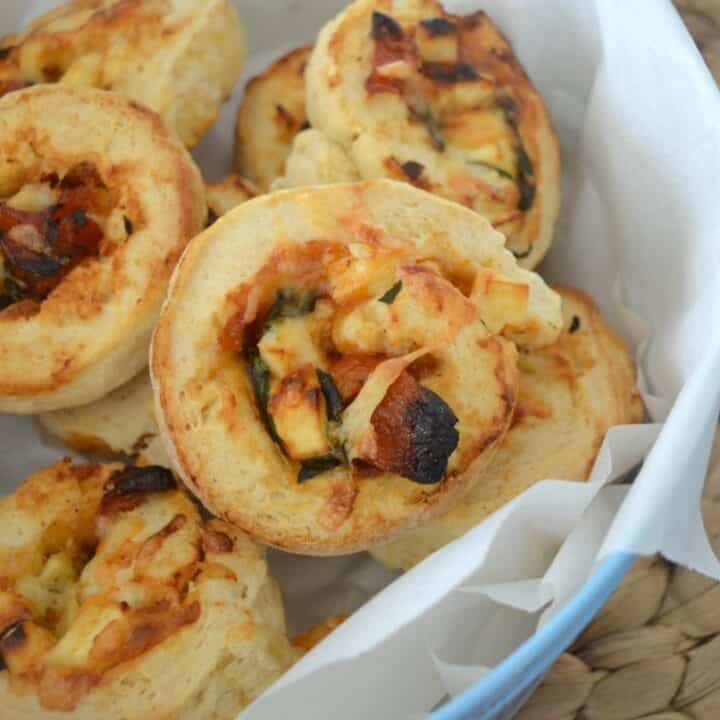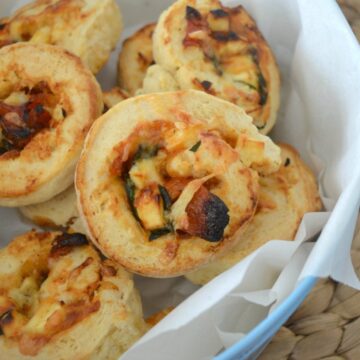 Ingredients
300

g

of self raising flour

pinch of salt

90

g

of butter

160

g

of milk

¼

cup

of tomato chutney

(or similar)

½

cup

of tasty cheese – grated

100

g

of feta

100

g

of baby spinach leaves

100

g

of sun dried tomatoes

a little milk to brush the side
Instructions
Preheat your oven to 210 degrees and line an oven tray with baking paper.

Place the flour, butter and salt into the Thermomix bowl and mix for 10 seconds on speed 9 until mixture is the same consistency as bread crumbs.

Add the milk and mix for 7 seconds on speed 4 to combine.

Use the kneading function to knead the dough for 2 minutes

Turn the dough out onto a floured bench and using a rolling pin, roll the dough out until you have a 30cm x 40cm rectangle.

Spread the tomato chutney over the dough, leaving a 2cm gap around the edges.

Sprinkle the baby spinach, sun dried tomatoes and feta over the chutney before brushing one long edge with a little milk.

Starting at the long side (without milk) carefully roll the dough until enclosed.

Cut into 12 slices – approximately 2cm thick.

Place on a baking tray and bake in oven for 25 minutes or until golden brown on top and cooked through.