You know the feeling when you have tonnes of lemons in your fruit bowl... and no idea what to do with them all!? Yep, that happens to us too! And so, we've put together a collection of our favourite Thermomix recipes that use up all of those yummy lemons you have lying around.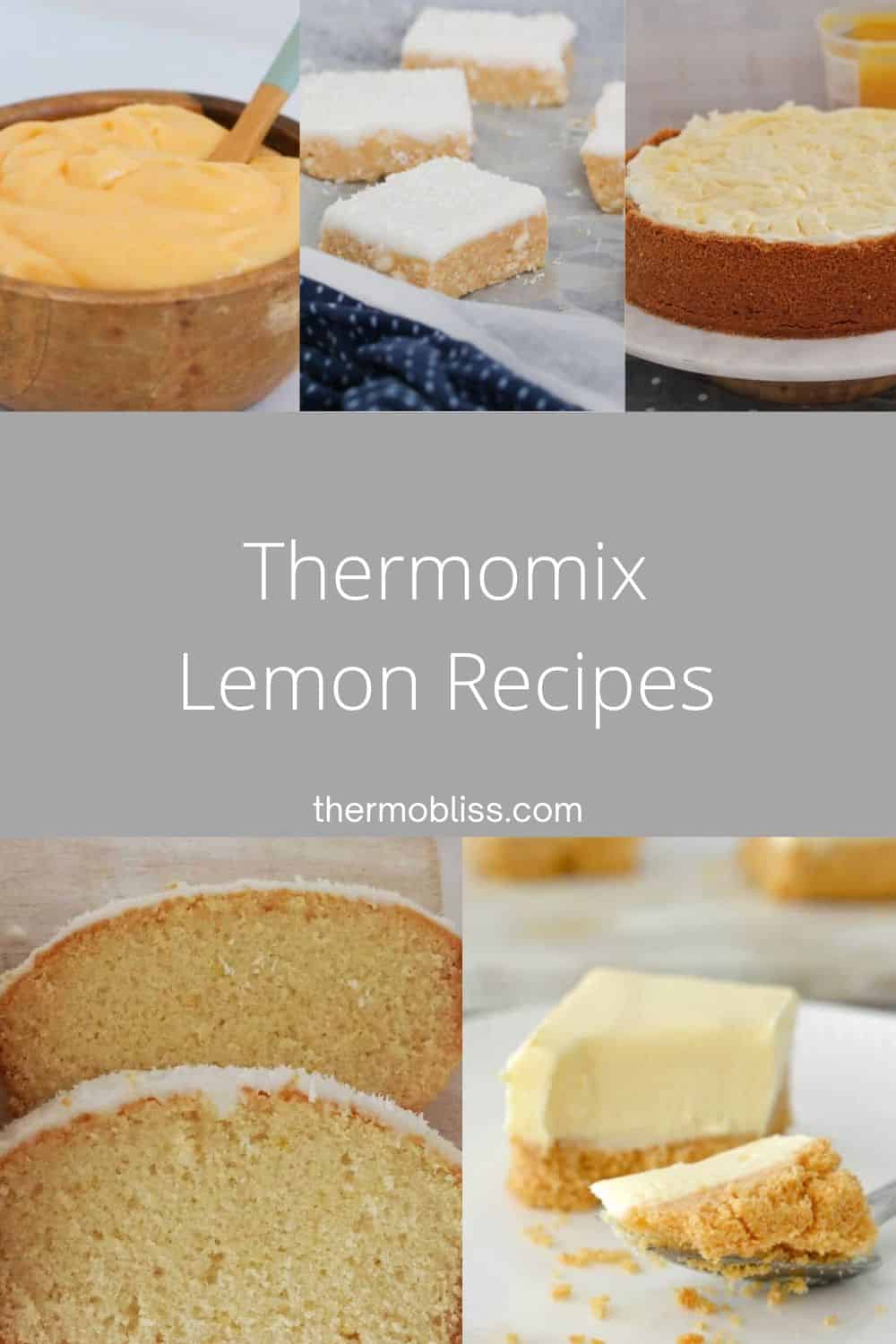 One of the first things I like to do whenever I have too many lemons is make this Thermomix Lemon Curd.
As well as keeping to enjoy it yourself, this Lemon Curd also makes a great homemade gift.
This light and delicate Thermomix Lemon and Ricotta Cake is the perfect dessert to share with family and friends.
It is also gluten free so no one has to miss out!
It doesn't get better than this Thermomix Lemon and Poppy Seed Cake! Packed with flavour, this light cake is the perfect accompaniment to your cup of tea.
These Thermomix Lemon Curd Cupcakes are made using our famous Lemon Curd recipe and they are just packed with flavour.
If you don't have time to make your own lemon curd, simply use store bought curd instead.
Our famous Thermomix Lemon Crumble Slice ticks all the boxes - sweet, creamy and easy to make!
This slice is perfect for your next special occasion or why not make it to enjoy with your afternoon cup of tea?
This baked Lemon Cheesecake really is a favourite! You will love how easy it is to put together and you won't be able to stop yourself from eating just one slice!
This classic Lemon and Coconut Slice is one of the easiest recipes there is to make!
Along with being packed with flavour, this slice is also freezer friendly.
These Lemon cupcakes are the ultimate sweet, soft and fluffy treat! They are full of flavour and topped with a lemon buttercream frosting - yum!
Our Thermomix Lemon Butter Cake is a delicious twist on our famous Butter Cake recipe.
This cake can also be made ahead of time and frozen until needed.
This delicious recipe combines two of our favourite things - cheesecake and slice!
It makes the perfect dessert or special treat for your next occasion.
Looking for More?
You can find more delicious recipes in our Books and eBooks - shop the range here.