Before we bought our Thermomix I would make green juice in our juicer. It would take forever, was incredibly messy and all of the good bits would get thrown out in the pulp. So when we got our Thermomix, I just couldn't believe how quick and easy it was to make my favourite smoothies.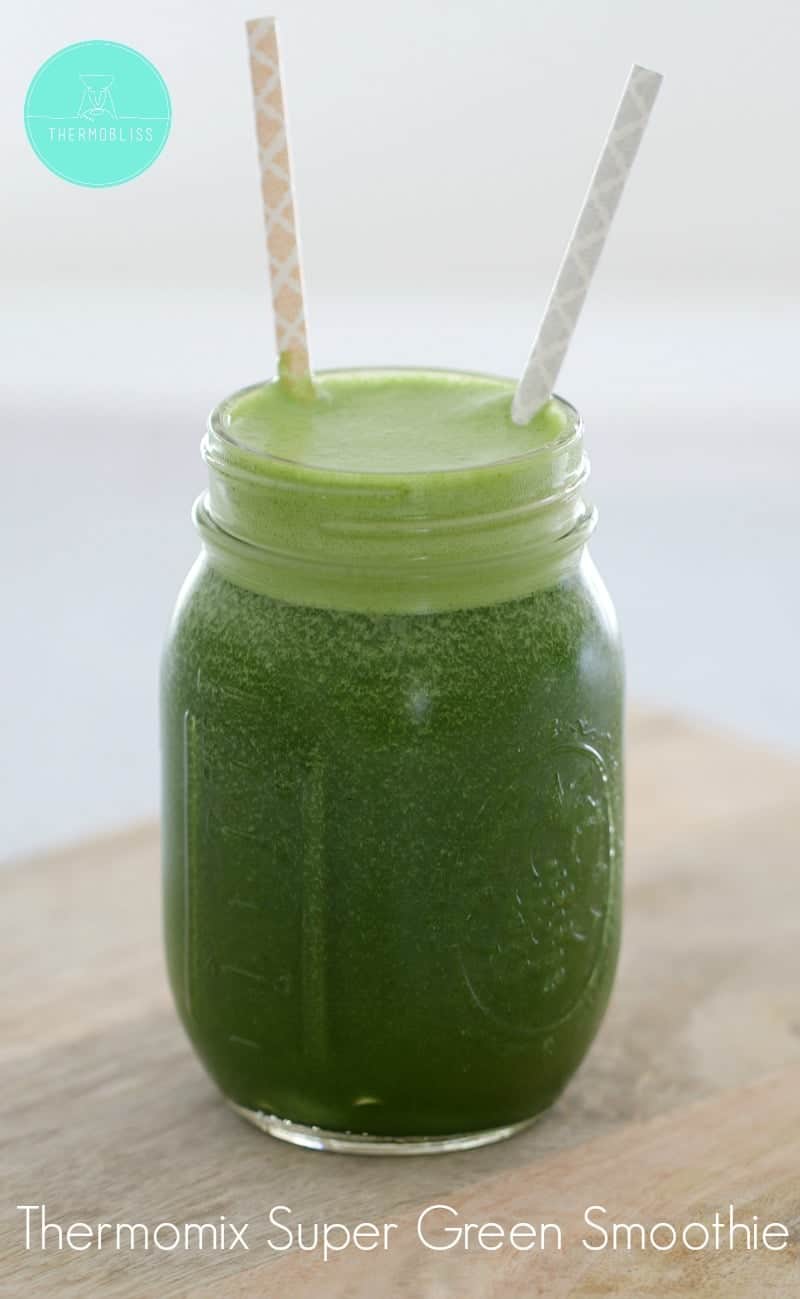 This one is packed full of super nutritious ingredients - including baby spinach, kale and cucumber! It's sweetened with frozen banana and apple juice (although if you're watching your sugar intake, you can of course swap the apple juice for extra coconut water or water).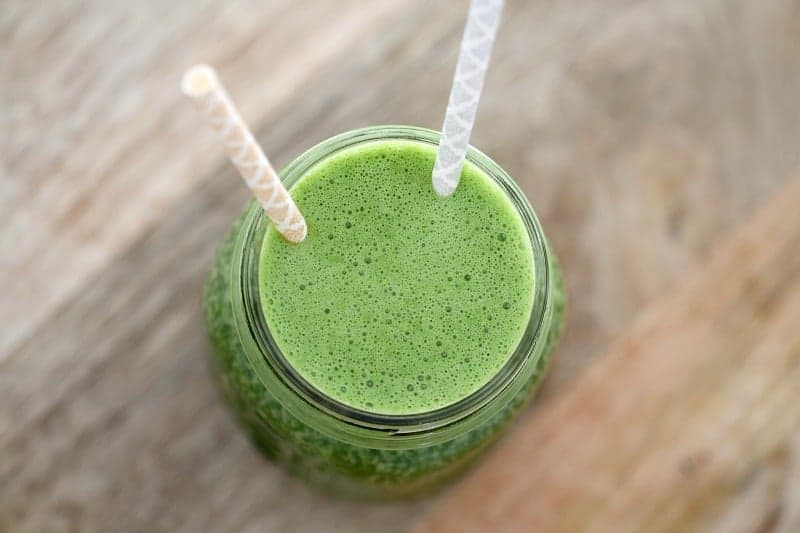 You can whip this up in no time at all in the morning, or you can prepare a huge batch of the kale, baby spinach, cucumber and water and freeze in individual portions in ziplock bags. I always try and make 7 portions on the weekend so that I can just grab out a bag of prepared greens in the morning, pop in the remaining ingredients... and our morning smoothie is ready in a flash!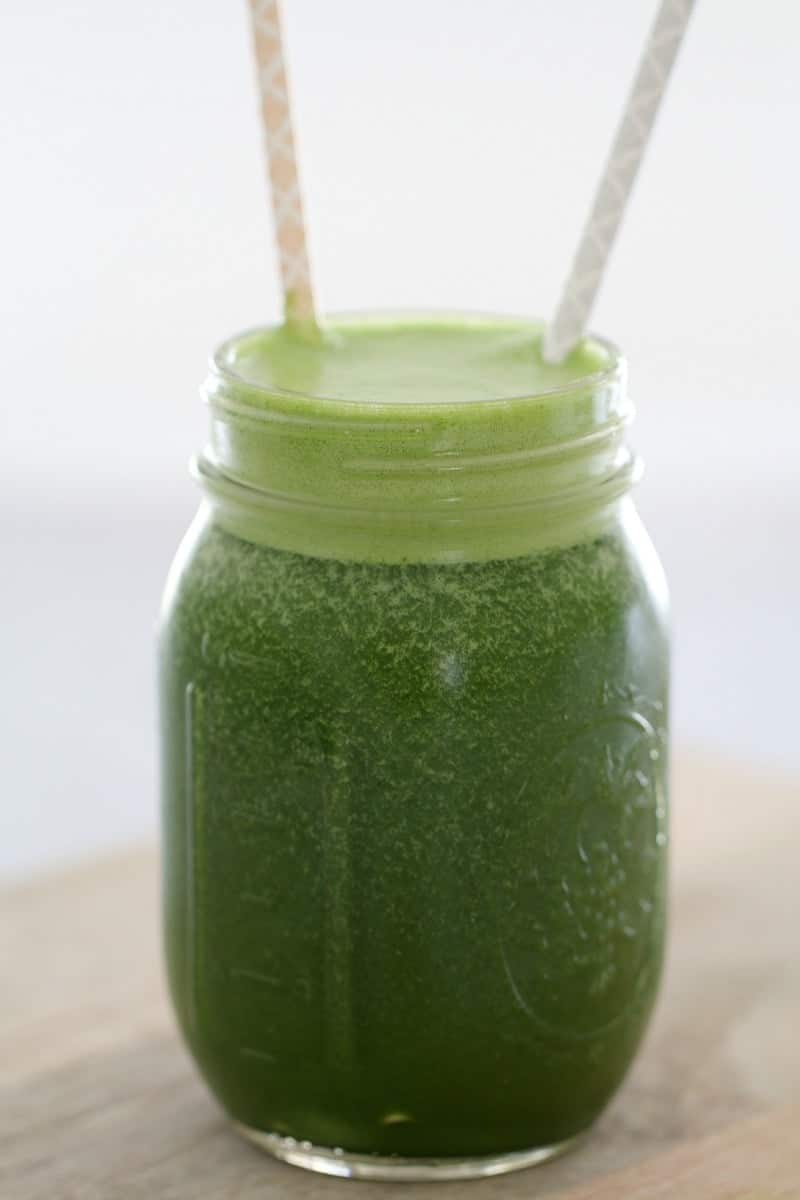 Enjoy!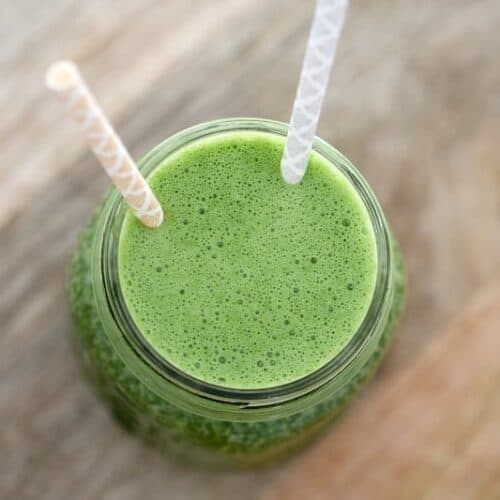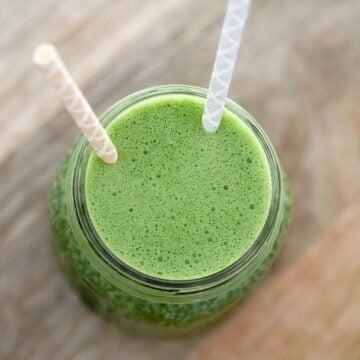 Ingredients
2

cups

baby spinach

1

cup

kale

1

cucumber

200

g

water

1

frozen banana

200

g

coconut water

100

g

apple juice

(optional or substitute for extra coconut water or water)

Juice of 1 lemon
Instructions
Place baby spinach, kale, cucumber and water into the TM bowl.

Mix on Speed 10 for 40 seconds or until smooth.

Add the remaining ingredients and mix on Speed 10 for a further 1 minute, 30 seconds.

Serve immediately.