These Date Scones are great if you are looking to make something a little different and also make the perfect morning or afternoon tea treat - that is if you want to share!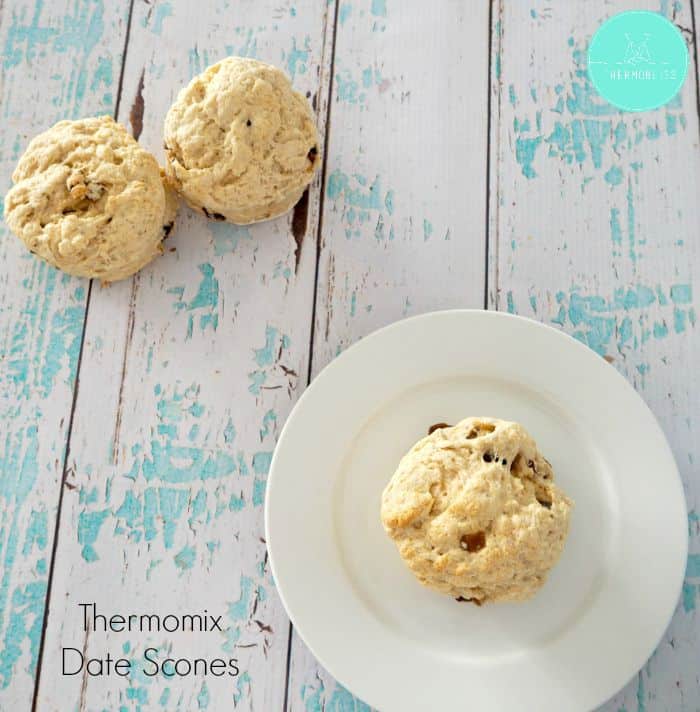 Making these Date Scones in the Thermomix is really simple.  In less than ten minutes you can have a batch of these scones in your oven while you make the tough decision of what to put on top of them!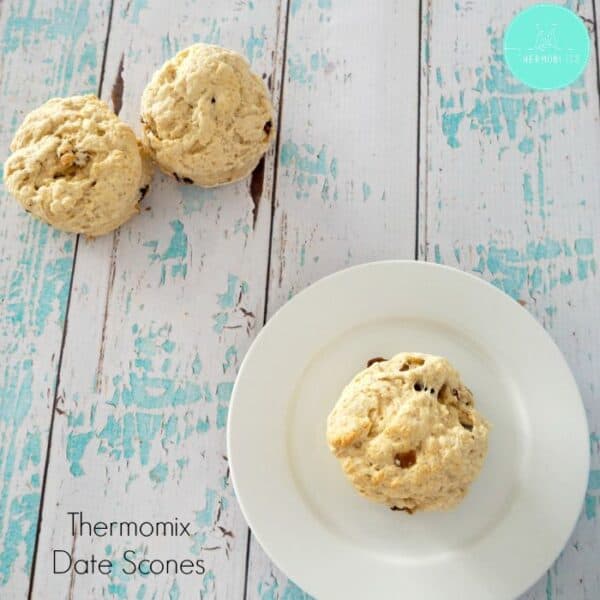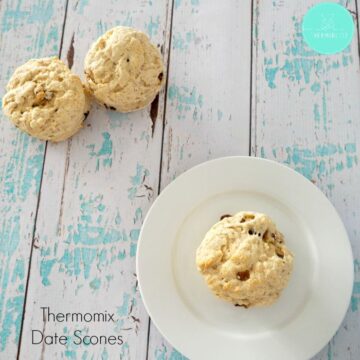 Ingredients
2

cups

self raising flour

1

teaspoon

baking powder

½

teaspoon

salt

2

teaspoons

sugar

50

g

butter - chopped

½

cup

dates chopped into 1-2 cm pieces

1

egg

150

ml

milk plus extra to brush.
Instructions
Preheat your oven to 180 degrees.

Place the pitted dates into your Thermomix bowl and chop for 8 seconds on speed 5 - set aside until needed.

Place the self raising flour, baking powder and butter into the bowl of your Thermomix and blitz for 10 seconds on speed 9 or until the mixture resembles breadcrumbs.

Add the chopped dates, milk, egg, salt and caster sugar and mix for 10 seconds on speed 4 or until combined.

Use the kneading function to mix for 40 seconds.

Pour onto a floured surface and gently work the mixture into a rectangle which is approximately 3cm thick.

Coat a round cutter in flour and cut our your scones. Place them close together (you want the to almost be touching) on your baking tray. Continue until you have used all the mixture.

Brush with a little milk and place the tray into the oven for approximately 12 minutes. The scones are ready when they begin to turn golden and make a hollow sound when tapped.

Carefully remove the tray from the oven and allow to cool for 5 minutes.

Serve with your favourite jam and fresh whipped cream.
Note** You can also slice the dates with a sharp knife instead of using your Thermomix. If you use Medjool dates you won't need to chop them for as long.