This Thermomix Date Loaf is an absolute classic recipe! I've been making it for years, but have finally got around to converting it to the Thermomix.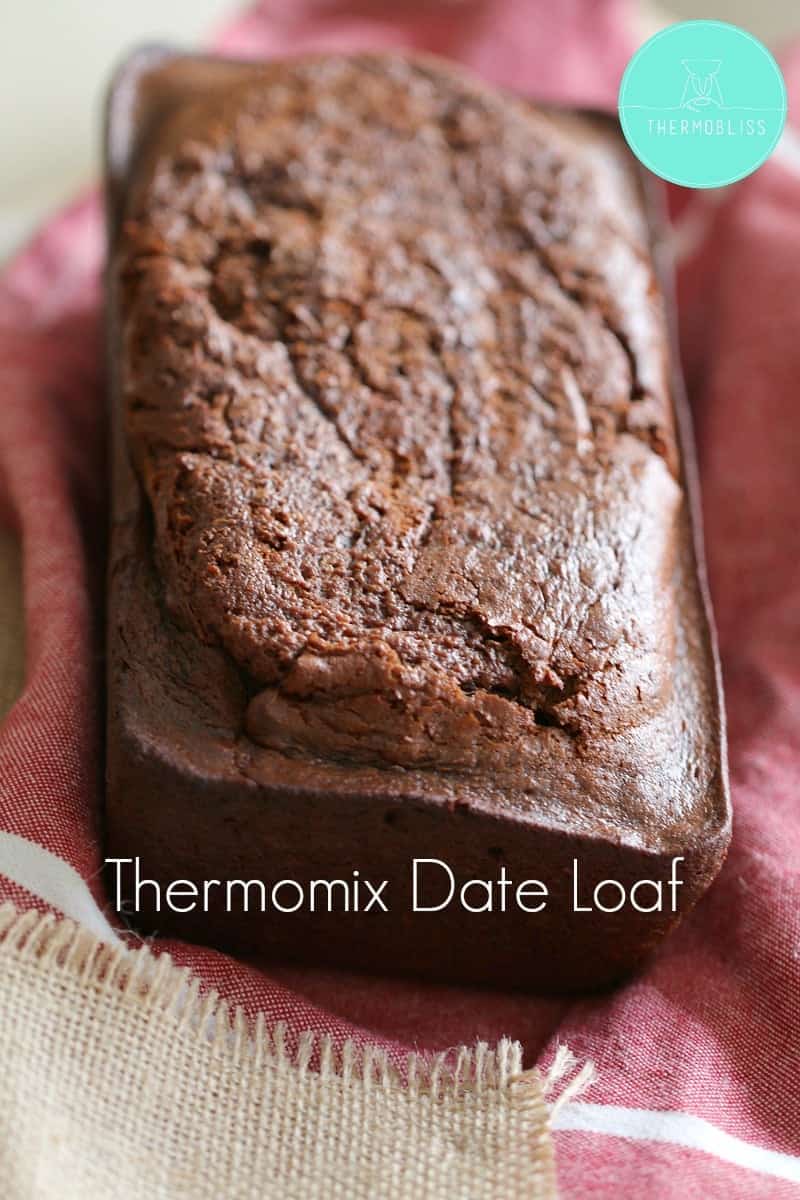 I had the perfect excuse to make this loaf... morning tea with my gran (which also just happened to be the first time she met her gorgeous great-grandson!). I knew that my gran loved classic recipes and so this one was sure to be a hit. Thankfully it got her tick of approval!!!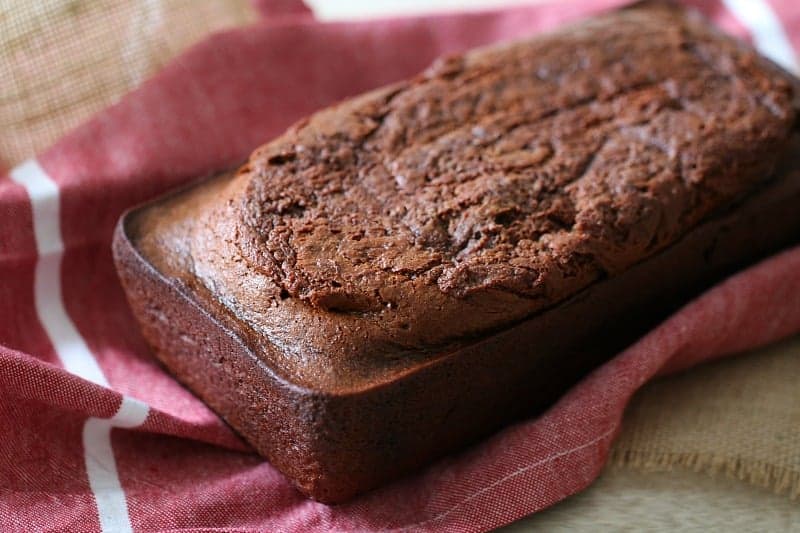 Anyway, if you're after a really delicious, moist and yummy loaf - then this is the one you need! I've been making this a lot lately as it's the perfect breakfast on the go (which you really, really need with a 4 month old baby in tow!!).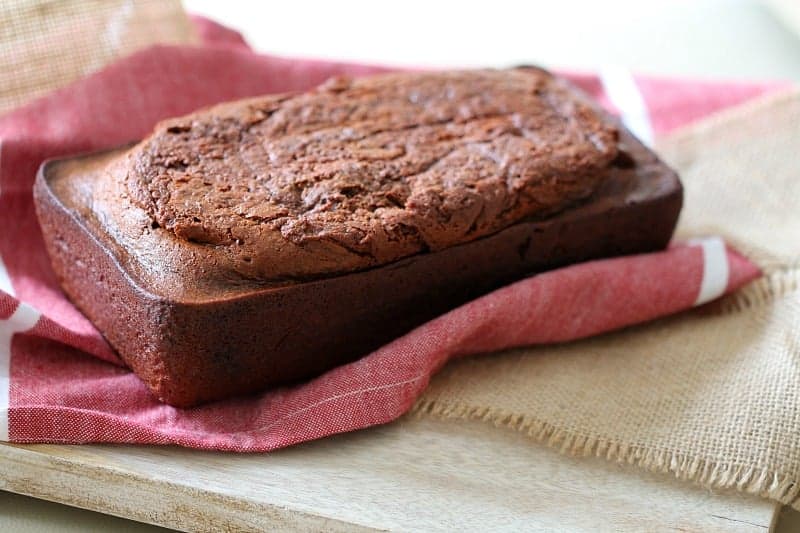 Enjoy xx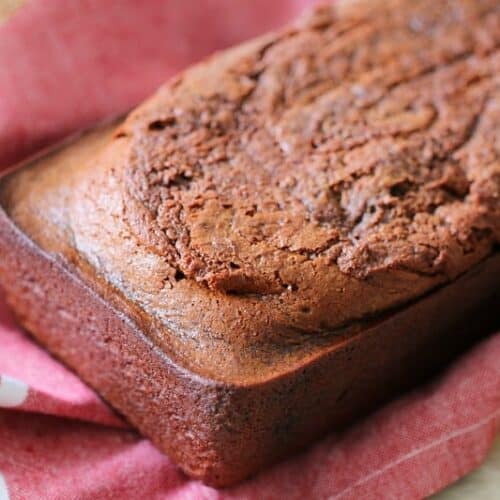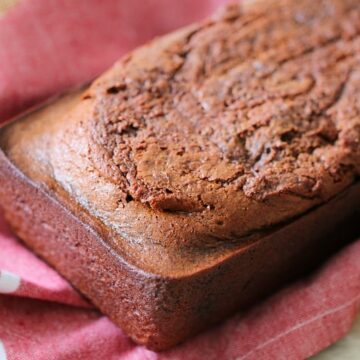 Ingredients
175

g

dates

(1 cup) pitted dates

250

g

(1 cup) boiling water

1 ½

teaspoon

bi-carb soda

30

g

butter

190

g

(¾ cup) raw sugar

1

egg

130

g

(1 cup) self raising flour

60

g

(½ cup) plain flour
Instructions
Preheat oven to 180 degrees.

Grease a standard sized loaf tin and set aside.

Place the dates into the Thermomix bowl and press Turbo for 5-10 seconds to roughly chop.

Add the boiling water and bi-carb soda and mix on 100 degrees, Speed soft, 2 ½ minutes (watch it carefully as it will bubble up in the bowl).

Add the butter and raw sugar and mix for 10 seconds, Speed 6.

Scrape down the sides of the bowl.

Allow to cool slightly.

Add the egg and mix on Speed 3 for 5 seconds.

Add the self raising flour and plain flour and mix on Speed 7 for 5 seconds.

Scrape down the sides of the bowl and mix for a further 5 seconds on Speed 7.

Pour the batter into the prepared loaf tin and bake for approximately 50 minutes (check after 40 minutes), or until a skewer inserted into the middle comes out clean.

If the loaf is browning too much, loosely place a sheet of foil over the top and continue baking.

Allow to cool for 20 minutes in the tin before turning onto a wire rack to cool completely.