We all know and love a traditional ANZAC biscuit right? Well Lauren and I certainly do anyway! But sometimes you just need to change things up a little bit.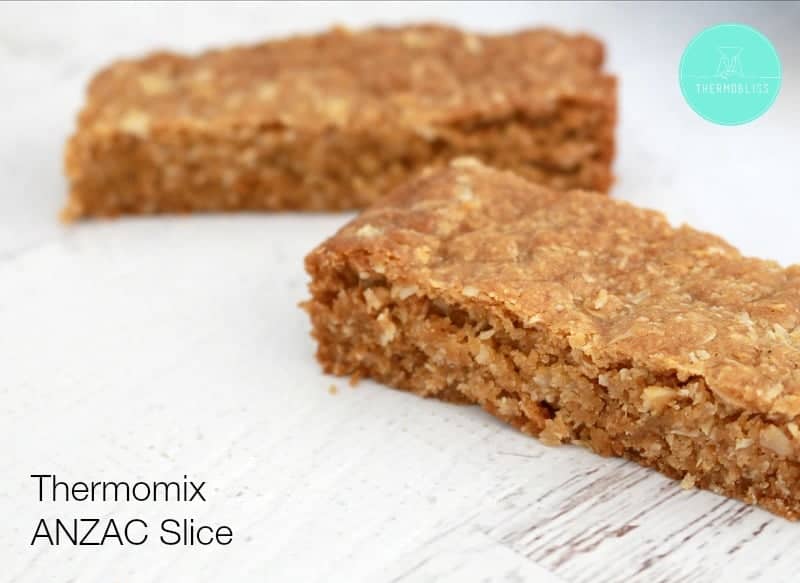 This ANZAC Slice still has the same great taste as your traditional ANZAC biscuits, but there's no need to roll the mixture into little balls. Nope, you just pop it all straight into a tin and bake away! And just think of all those things that you could do with the time you save... read a magazine, have a cup of tea (or more likely do the laundry and vacuum the house!).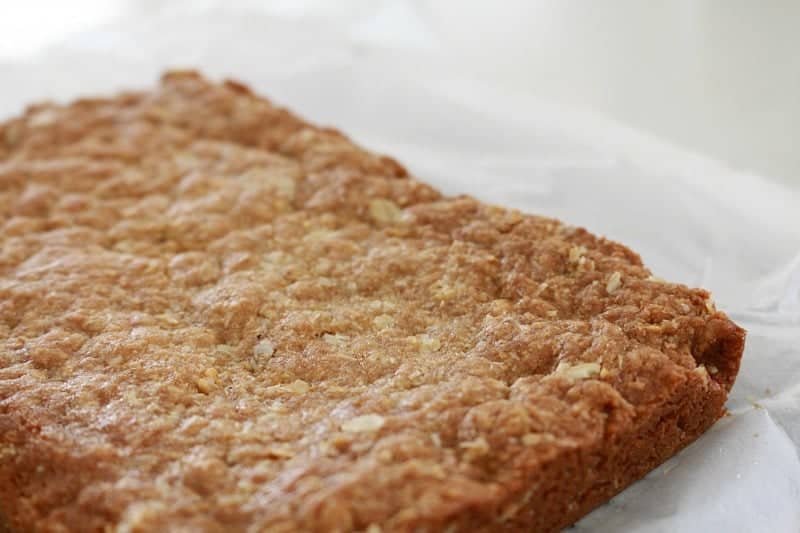 Anyway, this is a great recipe for those of us who want to save a little time, but still want that great ANZAC taste. Seriously, nothing can beat the delicious chewy caramel flavour of an ANZAC.  This slice is perfect for little lunch boxes. Simply cut it into squares or bars and you're set to go. This is one super delicious treat... and the chance of it coming home from school uneaten are pretty much zero!
Will you be making ANZAC biscuits or slice this ANZAC Day?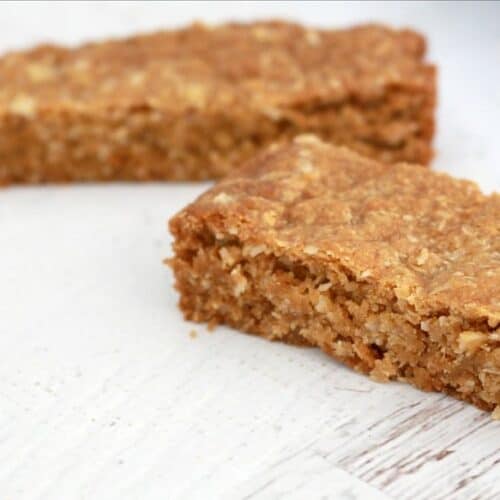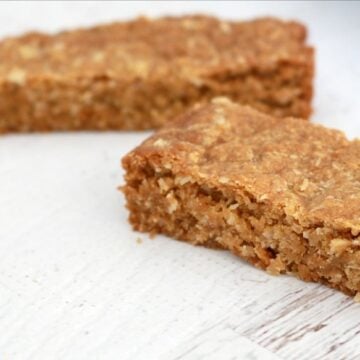 Ingredients
90

g

rolled oats

125

g

plain flour

150

g

brown sugar

50

g

desiccated coconut

125

g

butter

, chopped

2

tablespoons

golden syrup

½

teaspoon

bicarbonate of soda
Instructions
Preheat oven to 180 degrees celsius (160 if using fan forced).

Grease and line a standard sized slice tray (approximately 17X28cm) with baking paper.

Place the butter, golden syrup and brown sugar into the TM bowl.

Melt on for 3 minutes, 100 degrees, Speed 1.

Add the bicarbonate of soda to the melted butter mixture and combine mix for 10 seconds on Speed 3.

Add the rolled oats, plain flour and coconut.

Mix together for 40 seconds on Reverse, Speed 2.

Place the mixture into the tray and press down firmly.

Bake for approximately 25 minutes or until lightly golden brown.

Leave in the baking tray to cool for 10 minutes before transferring to a wire rack to cool completely.

When the slice has cooled completely, cut it into slices.