If you are looking to make something a little different to leave out for Santa this year, this Thermomix Almond Shortbread recipe is for you!  This Almond Shortbread is deliciously buttery and the crunch of almonds throughout makes it hard to stop at just one piece!
When making shortbread, it's really important to roll your dough on a cool bench, otherwise the butter will soften too much and make the dough sticky and difficult to work with.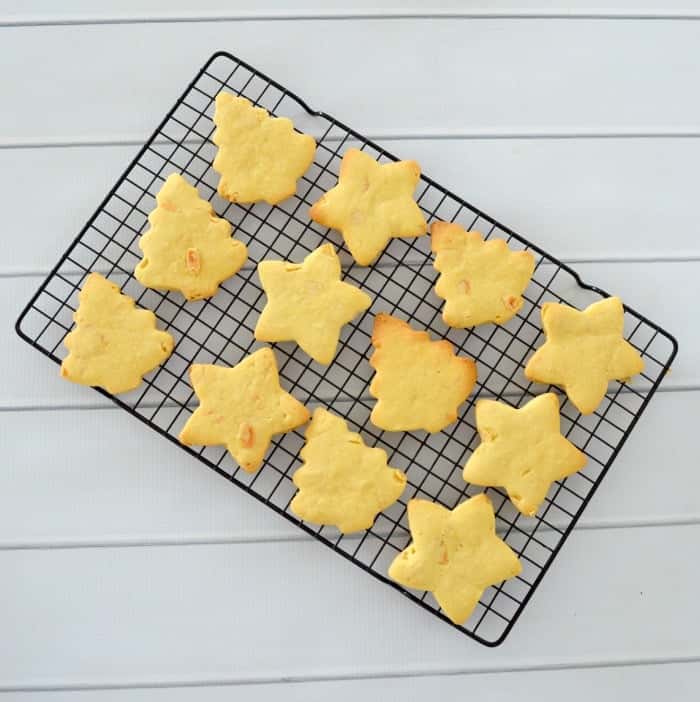 It's also important to remember that your cooking time will vary depending on the size of the cookie cutter that you use. I recommend checking your shortbread after 10 minutes and then every 2 minutes after that as it doesn't take long to overcook it.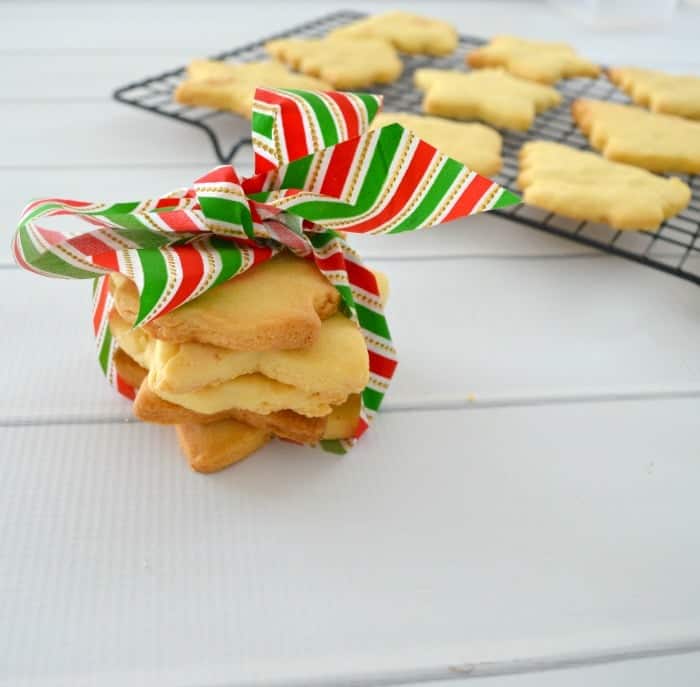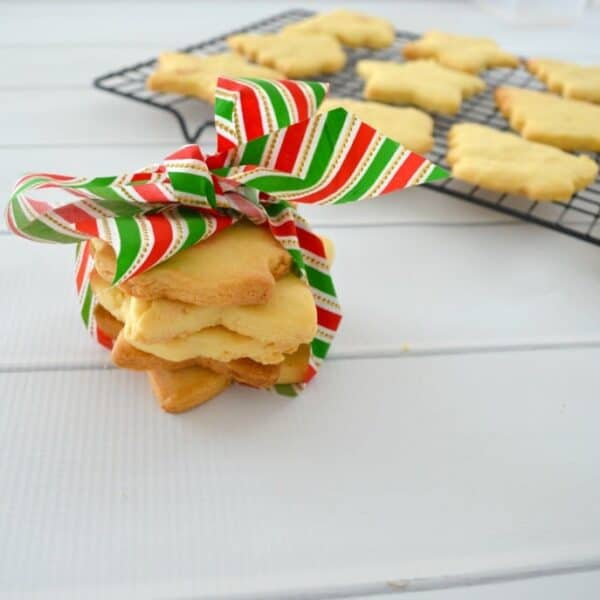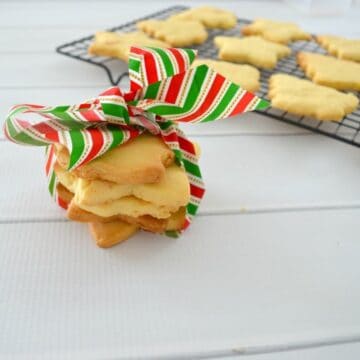 Ingredients
250

g

softened butter

125

g

caster sugar

25

g

rice flour

5

drops of vanilla essence

375

g

plain flour

120

g

of slivered almonds
Instructions
Preheat your oven to 190 degrees and line two baking tray with baking paper.

Place all of your ingredients into your Thermomix bowl and mix for 10 seconds on speed 6.

Use the kneading function and mix for a further 20 seconds or until the almond shortbread mixture resembles breadcrumbs.

Pour the mixture onto your Thermomat or a lightly floured work bench and knead until shortbread dough is smooth.

Split your dough into two and cover half with cling wrap and place in the fridge.

Roll the almond shortbread mixture until it's approximately 1cm thick and use cookie cutter of your choice to cut out the shapes.

Repeat until you have used all of the almond shortbread mixture.

Bake in oven for approx 12 minutes until edges start to turn a golden brown
Do you only make Shortbread at Christmas too?