Browse our collection of simple and delicious Thermomix risotto recipes, including chicken, seafood and bacon risottos, plus many more!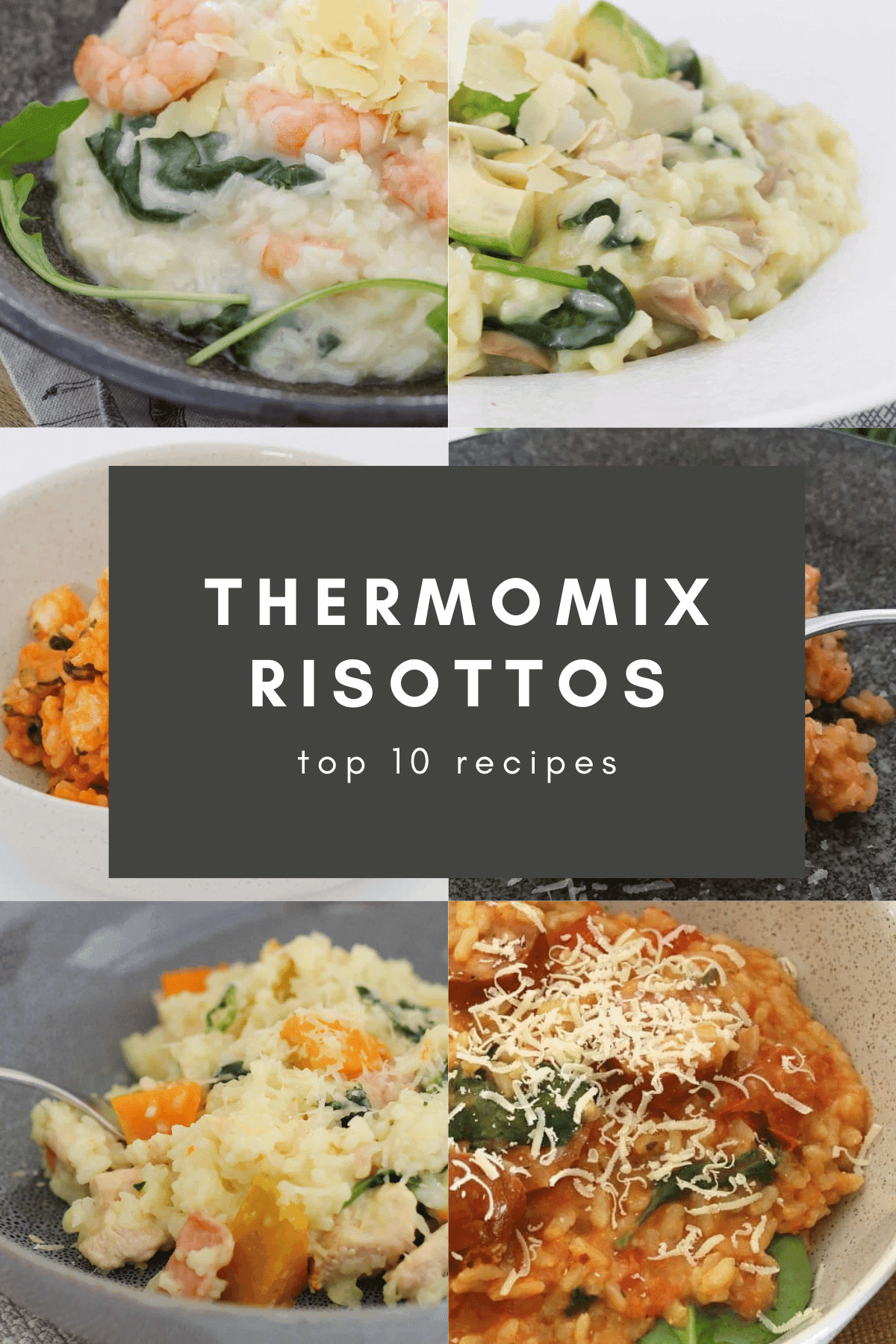 There's no doubt that the Thermomix is a risotto making dream machine!
Whether you're whipping up a toddler-friendly risotto, filling up hungry tummies, or planning a fancy date night risotto, we've got a Thermomix risotto recipe to suit any occasion!
THERMOMIX CHICKEN RISOTTOS
All of our delicious chicken risottos can be made using either chicken breast or chicken thigh meat. They're simple and delicious dinners that the whole family will love!
Chicken & mushroom is the perfect combination in this simple risotto. Avocado and baby spinach keeps this yummy dinner light and fresh!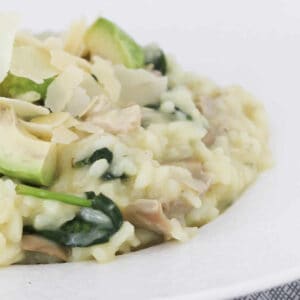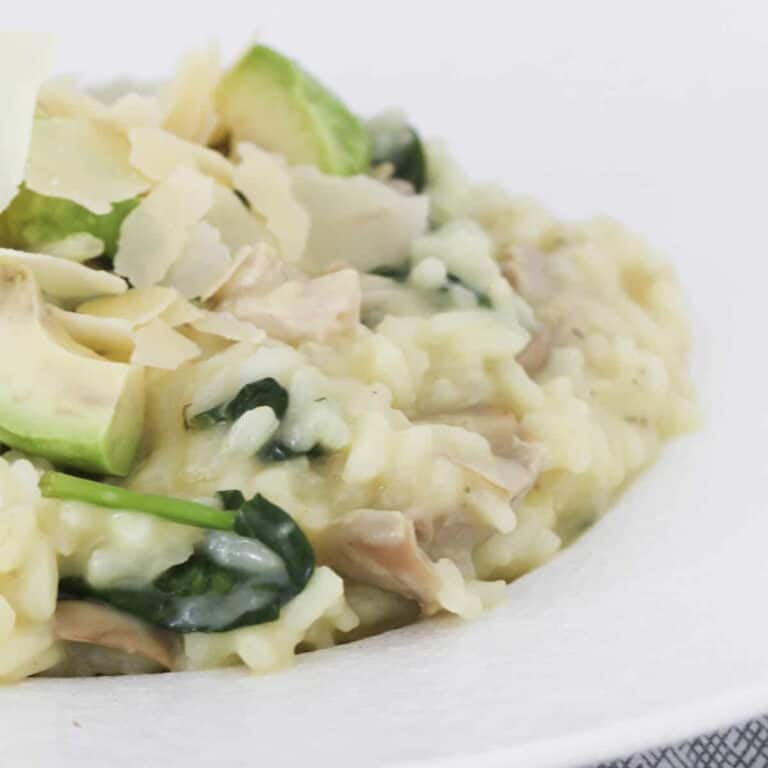 This is one of our favourite risottos and it's always a hit with the kids!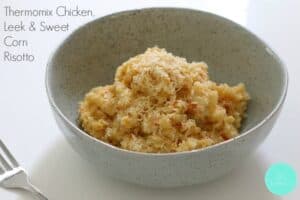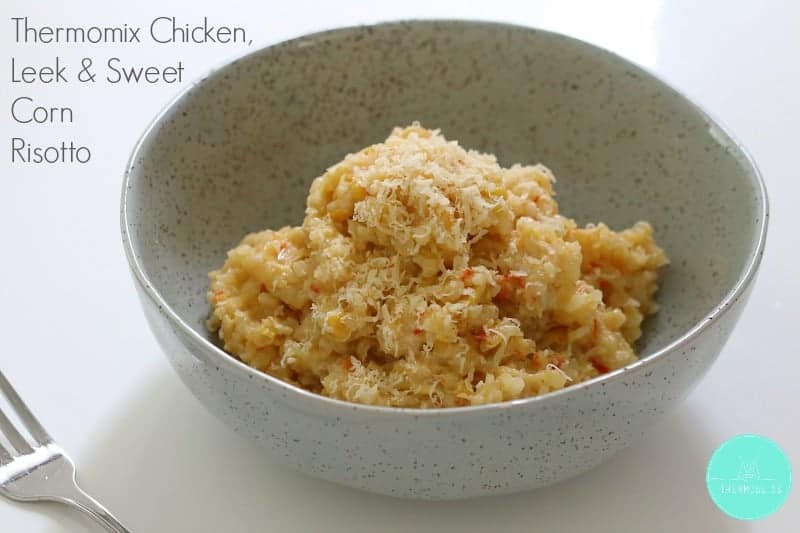 An absolute classic! You can't go wrong with this recipe! Bacon gives this simple risotto an extra boost of flavour. Plus it tastes just as good (if not better!) the following day!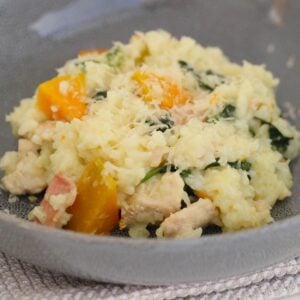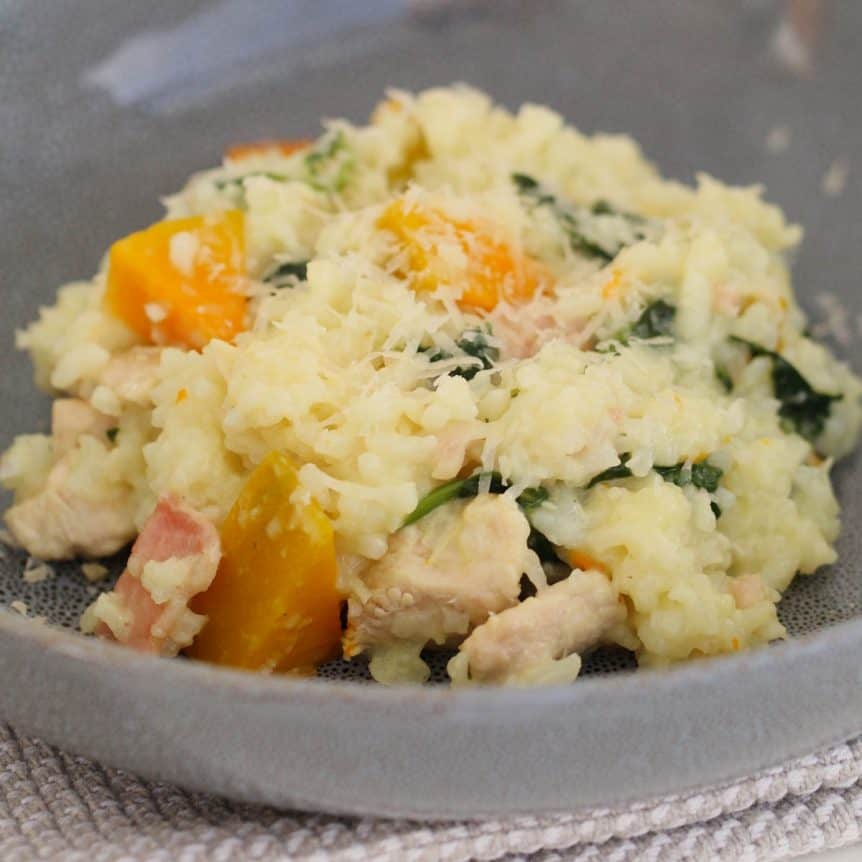 One of our original risotto recipes... and still one the the best! This is so incredibly simple to make (and it's a fave with the kids!).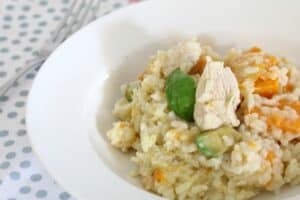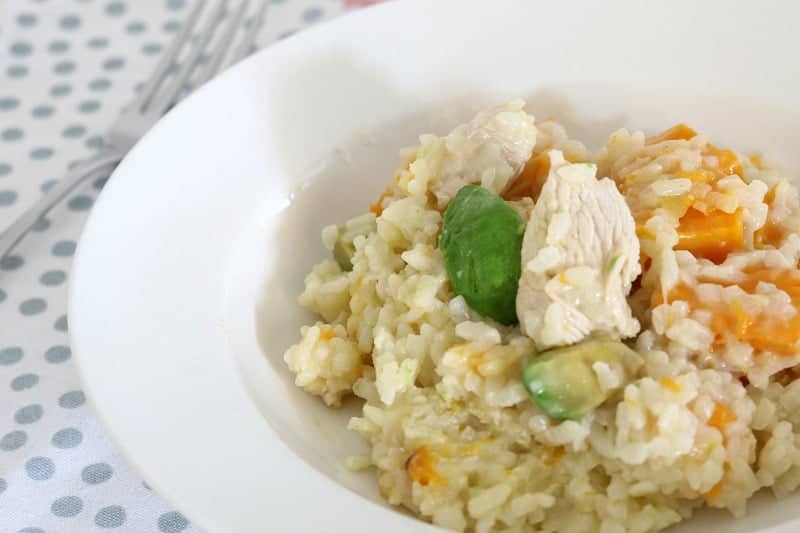 THERMOMIX SEAFOOD RISOTTOS
Go meat-free with our yummy seafood risotto recipes... and of course, they couldn't be easier to make in your Thermomix!
I like to stir baby spinach through my garlic prawn risotto at the end, but that step is entirely optional. You can always substitute it for sun-dried tomatoes or even frozen peas. Our Garlic Prawn Risotto will easily feed 4 people, making it a great family dinner!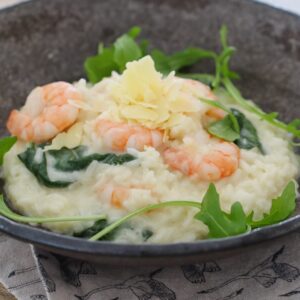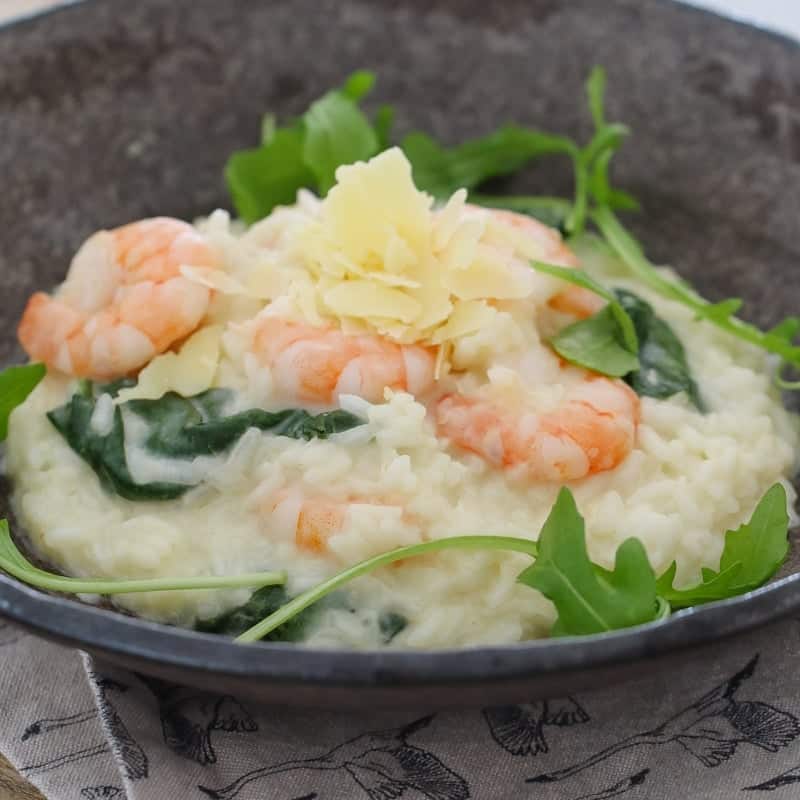 Grab some marinara mix with seafood such as calamari, salmon, mussels, white fish fillets and prawns from your supermarket deli and use it in this delicious risotto!
A simple but delicious Thermomix Seafood Risotto recipe made with marinara mix. Great for an easy midweek meal that the whole family will love!

Thermomix Seafood Risotto Recipe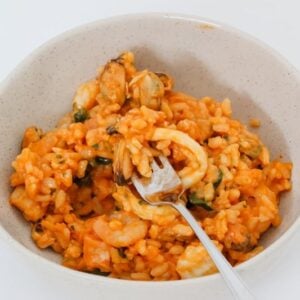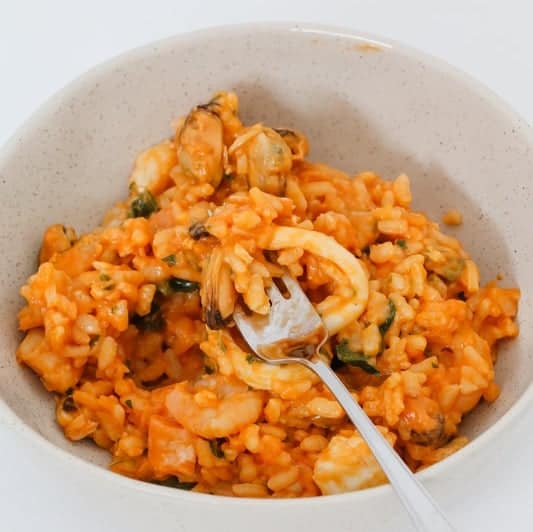 THERMOMIX BACON RISOTTOS
Our risottos using bacon are budget-friendly and super versatile!
This Thermomix Bacon & Tomato Risotto is always a family favourite in our house. If you're a fan of chilli, add a little to the sauce (or when dishing up)... it gives the risotto an extra boost of flavour.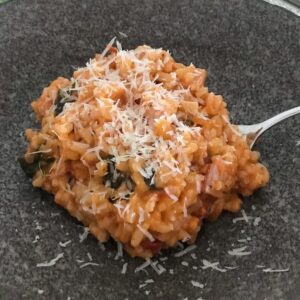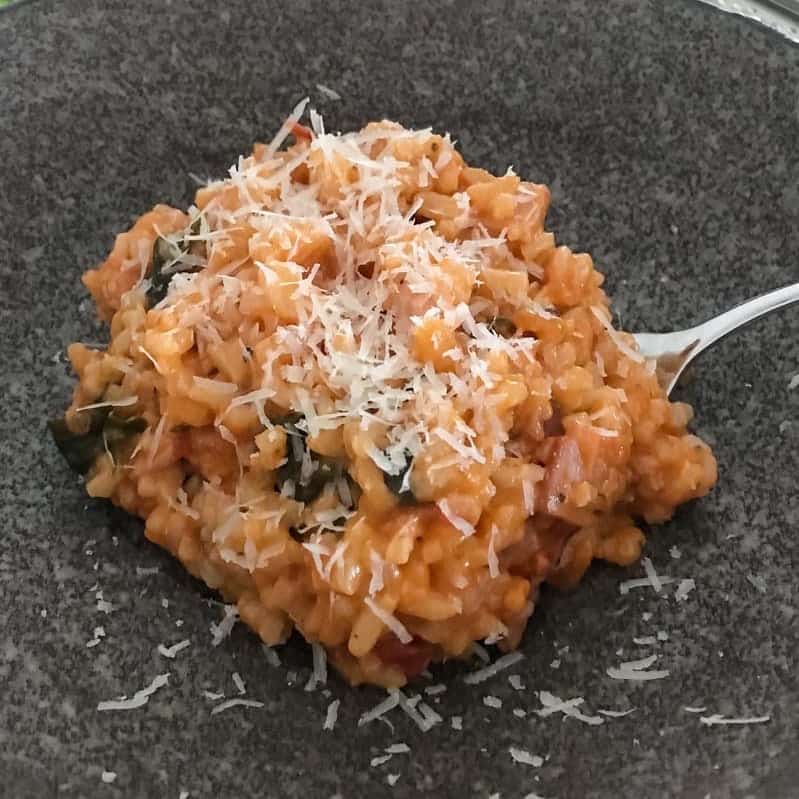 This budget-friendly risotto makes a big batch so you'll have plenty of leftovers. Plus it tastes even better when reheated!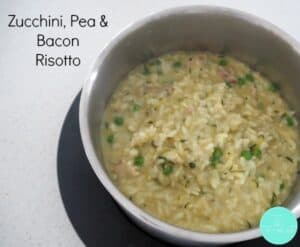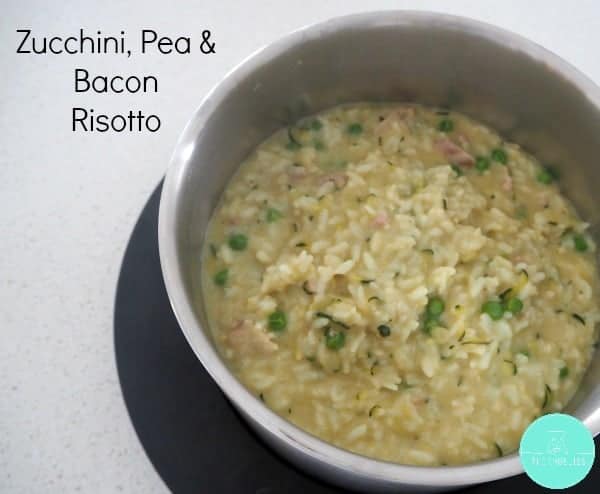 MORE FAVOURITE THERMOMIX RISOTTOS
Just in case you hadn't already guessed... here at ThermoBliss we LOVE making risottos! Here's a few more of our favourites to add to your dinner plan!
This delicious risotto is absolutely packed with flavour and tastes AMAZING!! It will become a favourite in no time!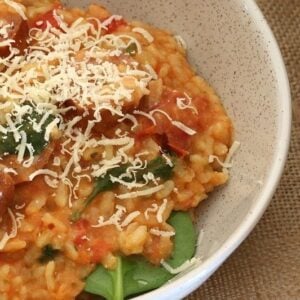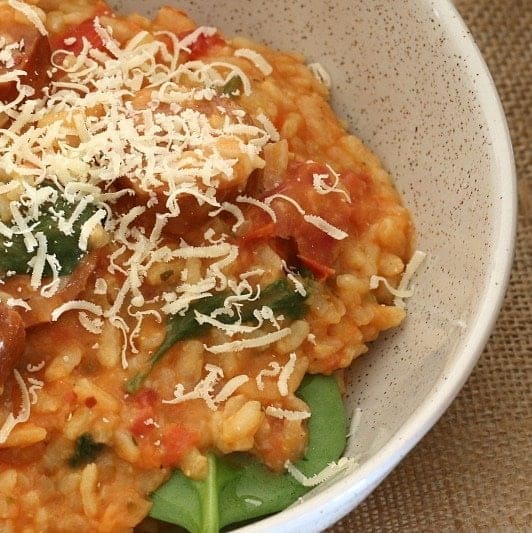 THERMOMIX LEMON RISOTTO WITH ASPARAGUS, PROSCIUTTO & CHERRY TOMATOES
Light, fresh and absolutely delicious! Cook the basic lemon risotto and then top with grilled tomatoes, asparagus and prosciutto!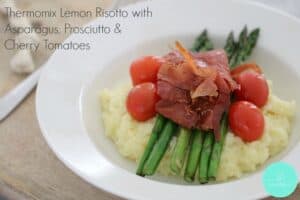 OUR THERMOMIX DINNERS COOKBOOKS
If you love our easy and family-friendly recipes, then please feel free to browse our collection of hard-copy Thermomix cookbooks, including our best-selling 'A Month Of Thermomix Dinners Volume 1, 2 & 3'.