Here at ThermoBliss, we LOVE our risotto recipes... and it's definitely time for another wrap-up collection of all of our favourites. Yep, these are the best Thermomix risottos going round. Family-friendly, quick, easy and oh-so-yum.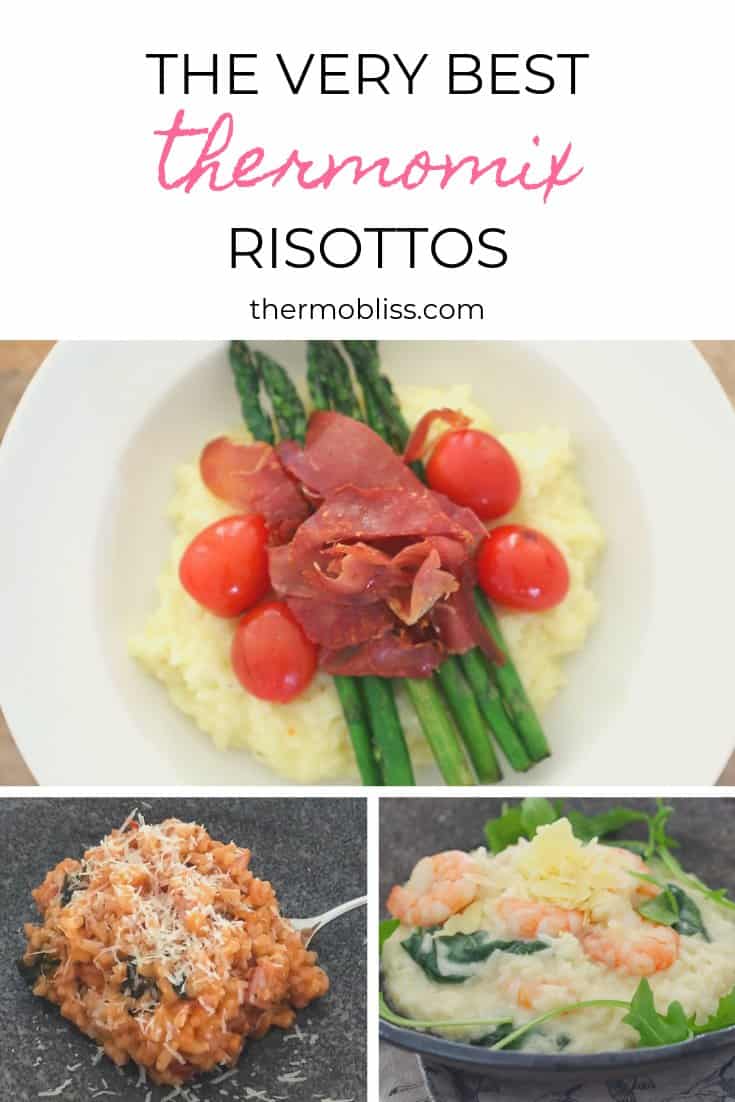 The Best Thermomix Risottos
Our Chicken & Mushroom Risotto is the perfect family meal! Add some avocado and baby spinach for a delicious finish!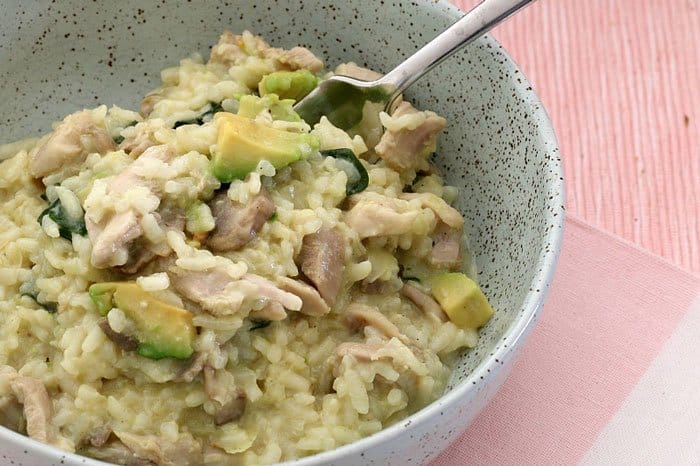 This Thermomix Chorizo, Tomato & Baby Spinach Risotto is the perfect weeknight meal. It's fast, fresh and packed full of flavour! What's not to love?!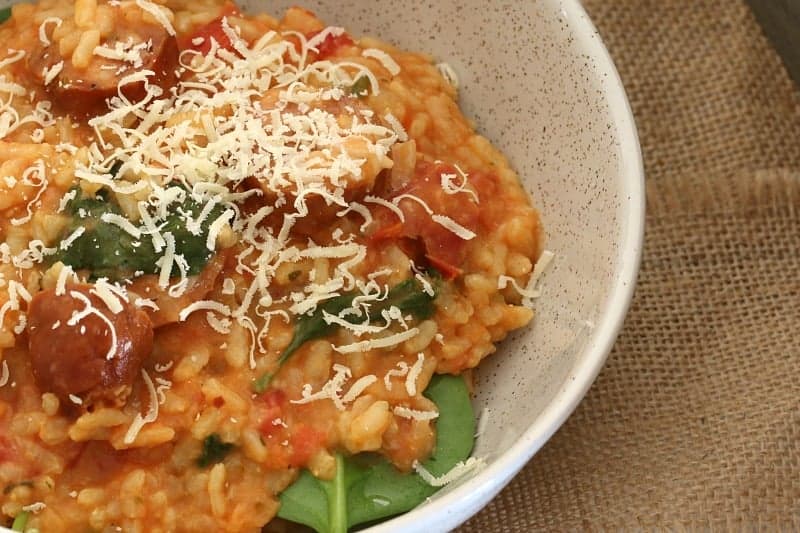 This Thermomix Chicken, Leek & Sweet Corn Risotto came about as an adaptation of my favourite family pie. I have a major thing for chicken, leek and sweet corn pie… so it seemed like a good idea to make it into a risotto! And it sooooo was!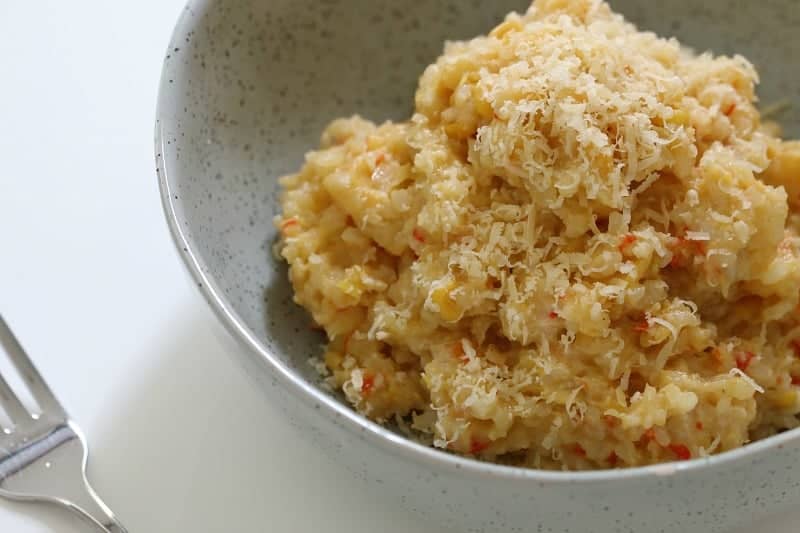 This Thermomix Lemon Risotto with Asparagus, Prosciutto & Cherry Tomatoes is the most deliciously fresh and simple dinner. Trust me, you're going to LOVE it!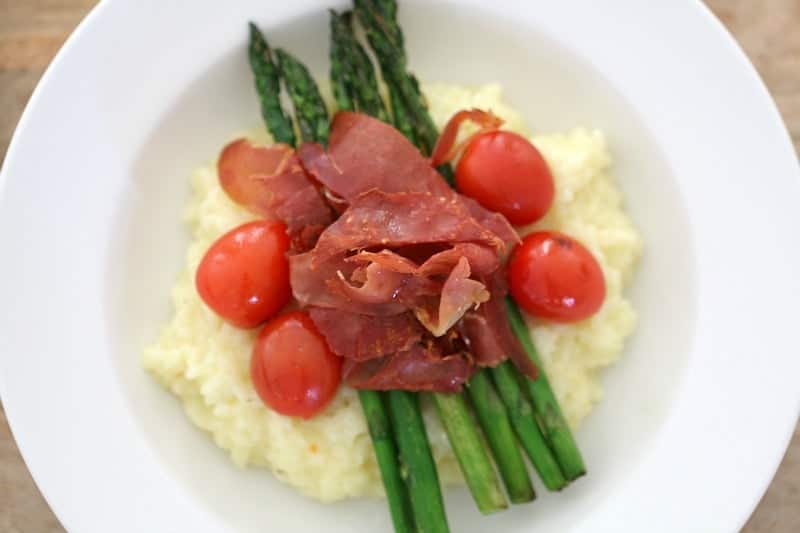 This Thermomix Chicken, Avocado & Pumpkin Risotto would have to be one of my absolute faves. It's so easy and yummy… and everyone enjoys it!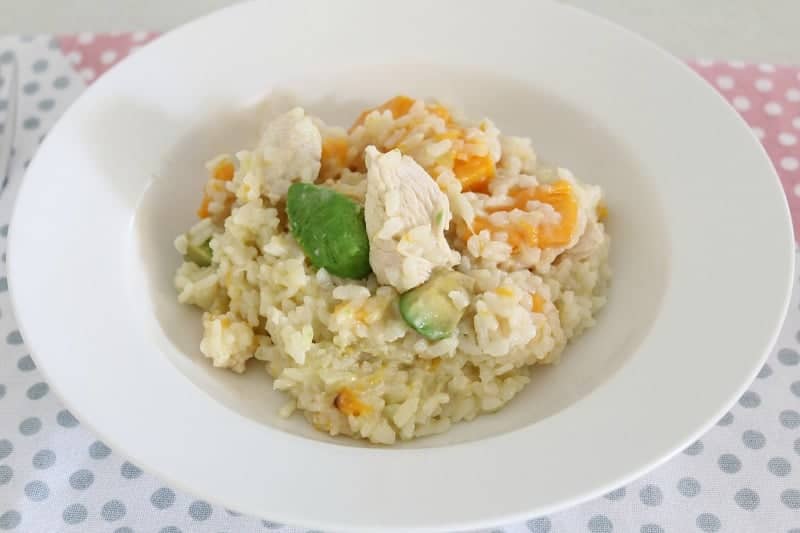 This Zucchini, Pea and Bacon Risotto is one of our favourite risotto variations and best of all there is always enough left over to pop a couple of portions into the freezer for another day.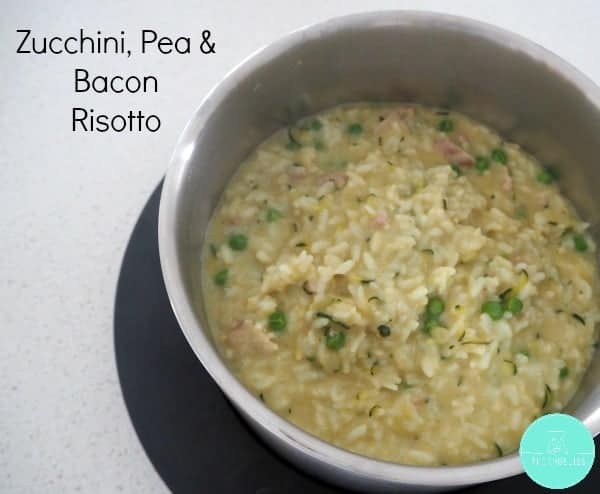 This easy family risotto is full of delicious flavours! In fact, our Chicken, Pumpkin, Bacon & Baby Spinach Risotto is always a family favourite in our house. I like to use a bit of white wine in my risotto, but you can always substitute it for water if you like.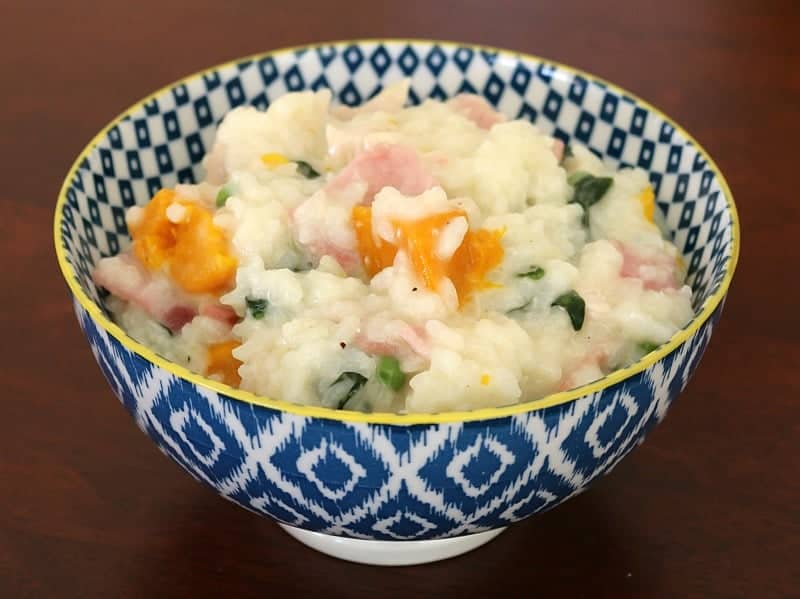 This Thermomix Bacon & Tomato Risotto is always a family favourite in our house. It gets the tick of approval from our toddler, plus we love it too (bonus!). I like to add a bit of chilli to my bowl when I'm dishing up too (but if everyone in your family likes chilli, I'd definitely suggest adding it to the tomato sauce when you're making the risotto).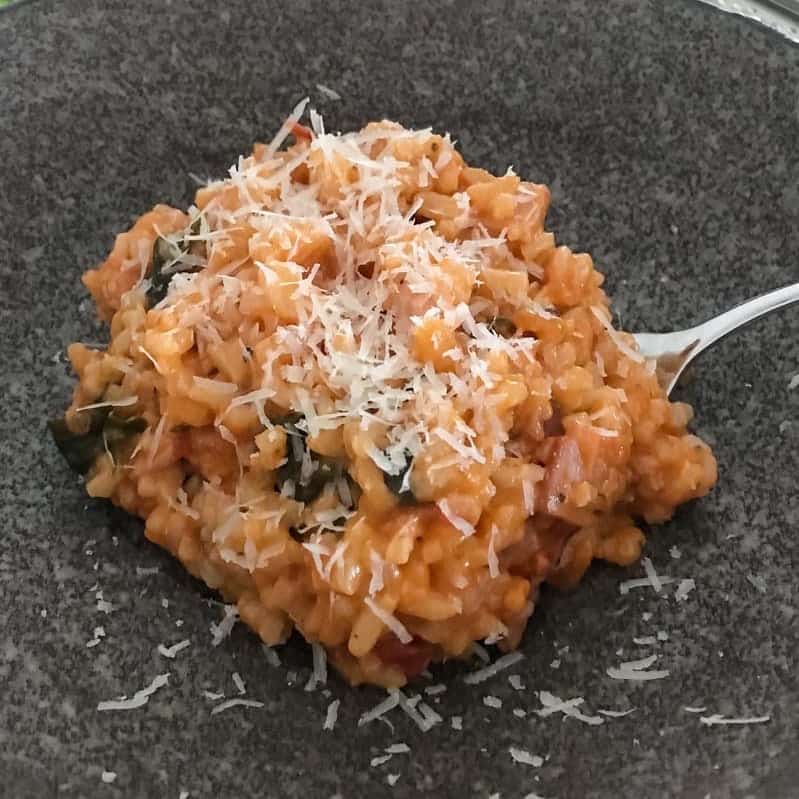 Our Thermomix Garlic Prawn Risotto is a rich creamy risotto, with fresh prawns, parmesan and baby spinach… YUM!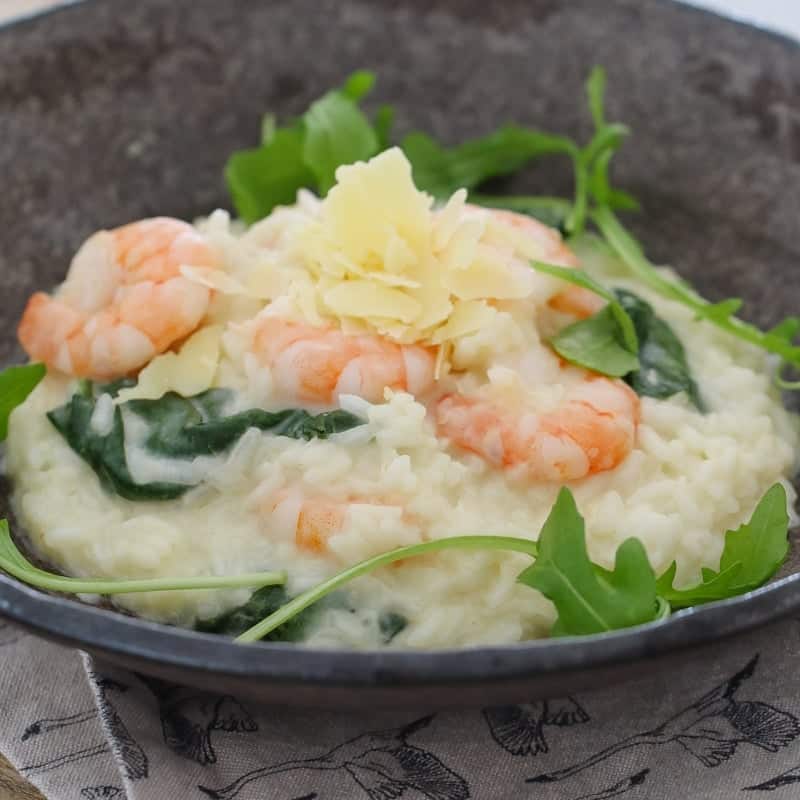 A simple but delicious Thermomix Seafood Risotto recipe made with marinara mix. Great for an easy midweek meal that the whole family will love!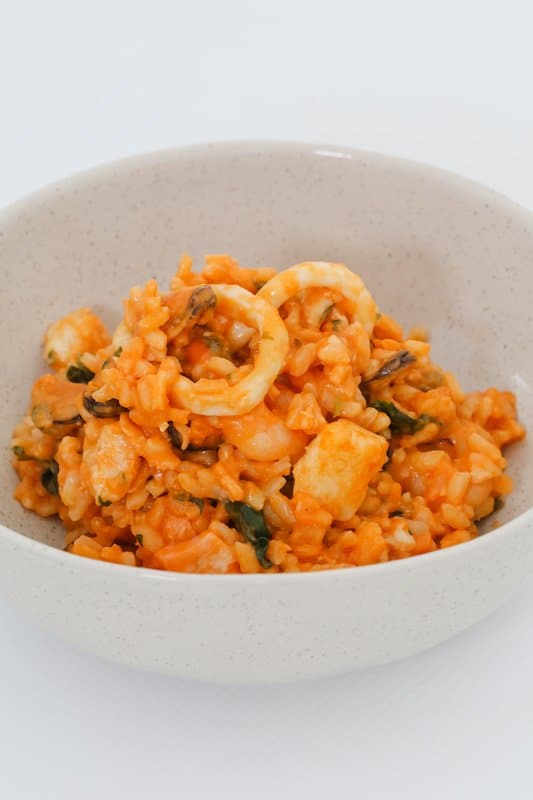 Looking for more dinner ideas? Check out our Thermomix Dinners ebook bundle! 
Available now in the ThermoBliss store.