Party season is well and truly here and we've already got BBQ's, picnics and catch up's booked in every weekend until Christmas – eek!  If you stuck on what to make for your next party, this Thermomix Spinach and Cobb Loaf Dip recipe really is the perfect party food.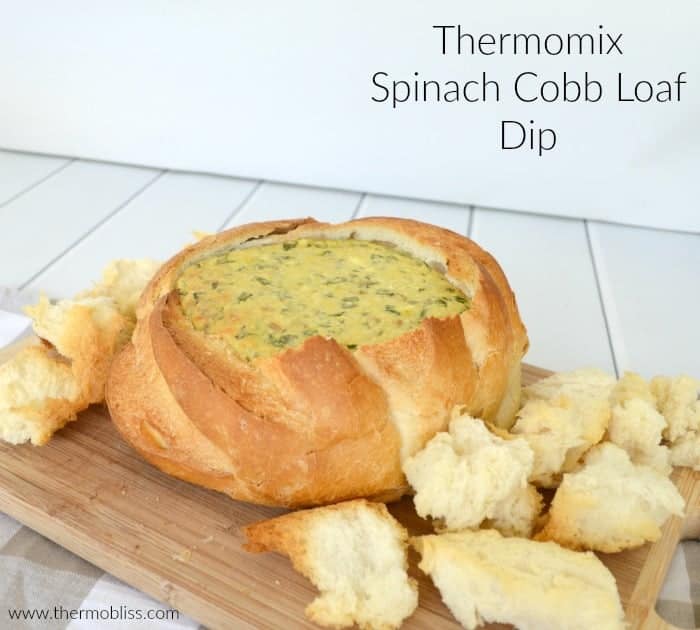 It doesn't take much time at all to put this dip together and then all you need to do is pop it into the oven to cook.  This Spinach Cobb Loaf dip is a little bit extra special (and naughty!) thanks to the addition of mozzarella cheese – yum!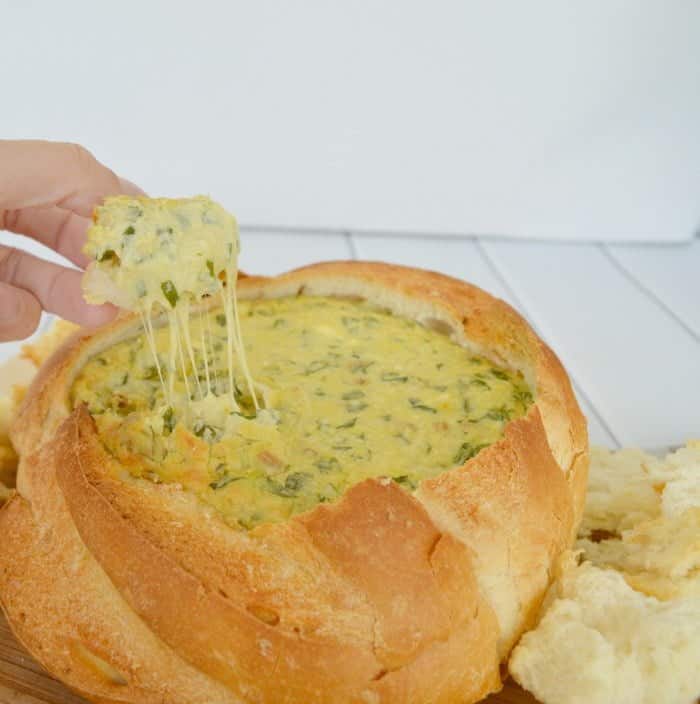 You can also make this recipe a day ahead, simply store your Spinach Cobb Loaf Dip in the fridge and pop back in the over (covered with foil) for around 40 minutes, or until the dip has heated through.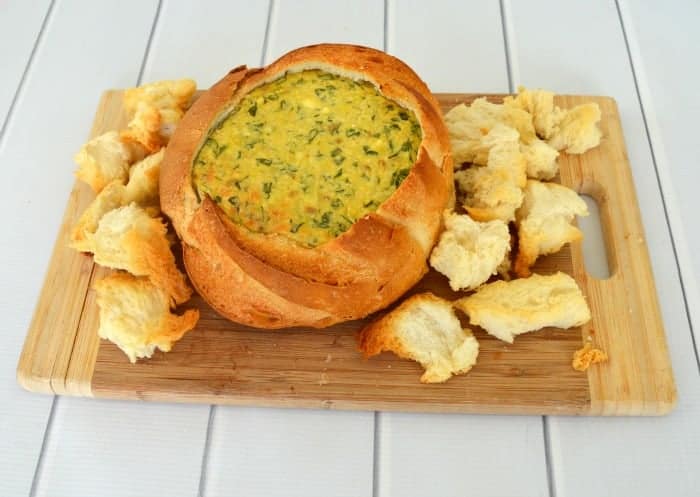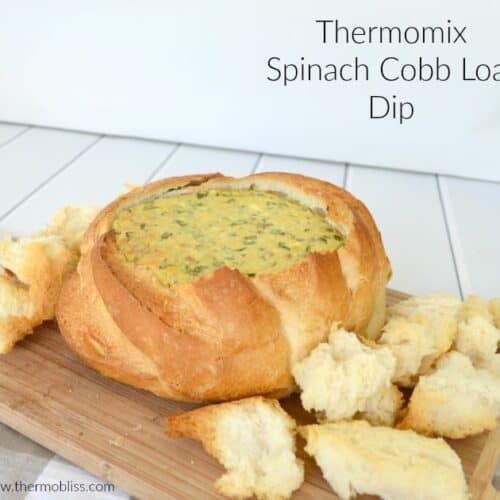 Ingredients
1

cobb loaf

300

g

of sour cream

250

g

of cream cheese – softened

1

packet of french onion soup

100

g

of baby spinach leaves

1

cup

of mozzarella cheese – grated

salt and pepper
Instructions
Line a tray with baking paper and preheat your oven to 190 degrees.

Cut a circle on top of your Cobb Loaf and carefully remove the 'lid'. Scoop out the soft bread inside the Cobb Loaf and set aside.

Place the cream cheese, sour cream, mozzarella cheese, french onion soup mixture and baby spinach leaves, along with salt and pepper into your Thermomix bowl and combine for 20 seconds on speed 3.

Scrape down the sides and mix for a further 5 seconds on speed 3 or until all ingredients have combined.

Spoon the dip mixture into the hollowed Cob Loaf and put the lid back on. Cover the top of the Cobb Loaf with foil and place it onto the prepared baking tray and into the oven to bake for 40 minutes.

After 40 minutes, remove the foil and add the bread pieces to the tray. Bake for a further 10 – 15 minutes or until the bread pieces turn golden brown.

Serve immediately.
If you love Cobb Loaf Dips, make sure you check out our Cheese and Bacon Cobb Loaf Dip recipe.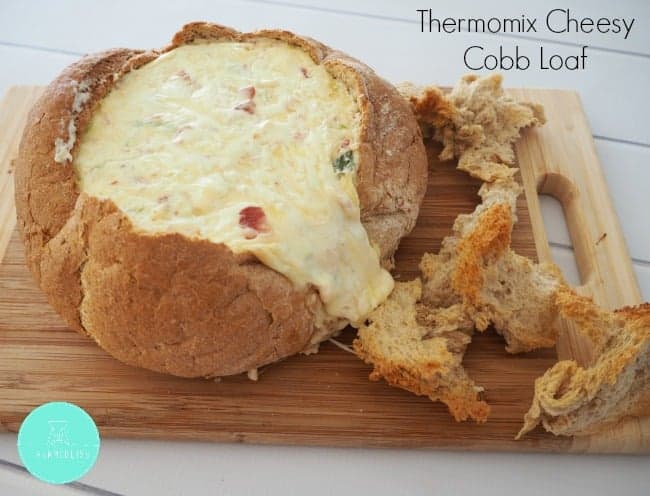 What's your favourite dip recipe?