Homemade Rice Bubble Bars are a regular treat in our house but if we're looking to mix things up a little, then I will make this Thermomix Chocolate Peanut Butter Slice instead.  This is such a simple recipe and my kids absolutely love it. If you want to make it a little healthier, simply omit the chocolate layer but it's really worth making it once (or twice!) with chocolate!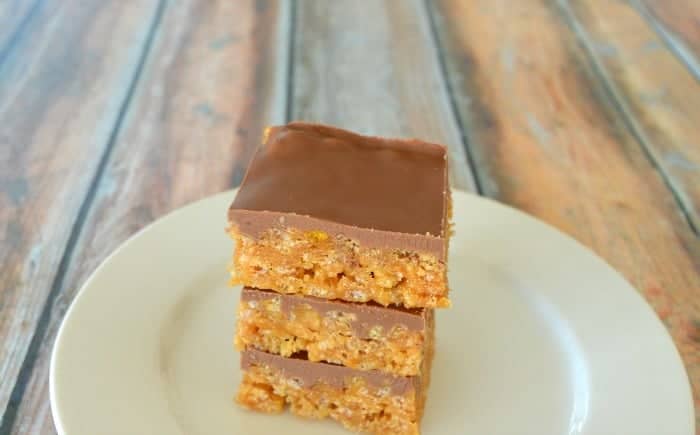 You can also use golden syrup or honey instead of the rice malt syrup if you prefer, and we've also tried this recipe with crunchy peanut butter which added something a little extra to it.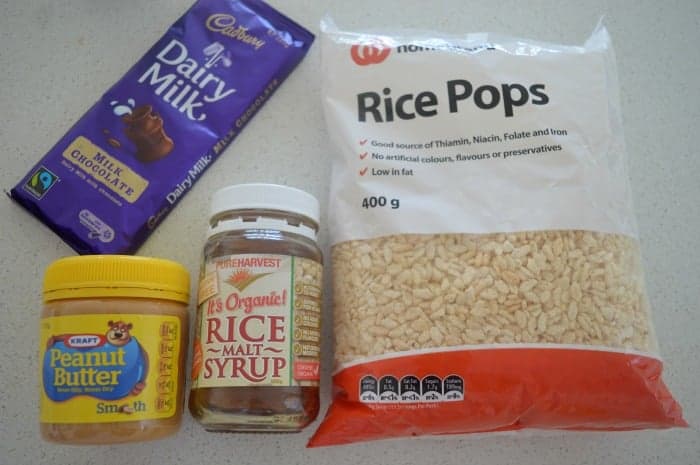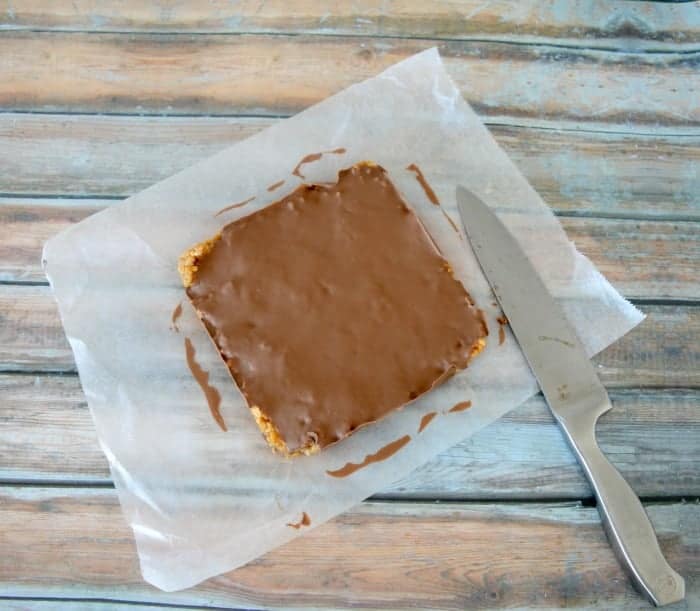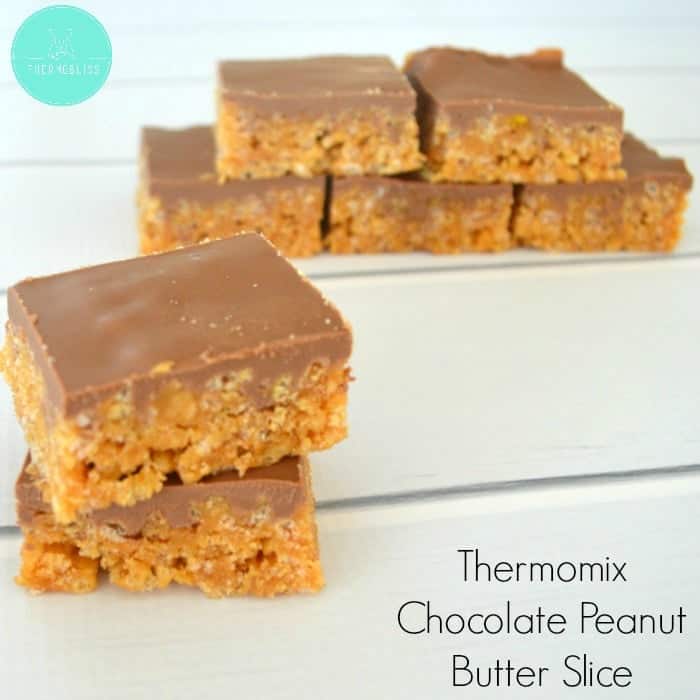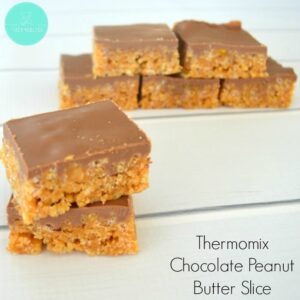 Ingredients
3

cups

of Rice Bubbles

½

cup

of rice malt syrup

½

cup

of smooth peanut butter

200

g

of milk chocolate

½

teaspoon

of vegetable or canola oil
Instructions
Line the base and sides of a slice tin with baking paper – making sure you leave the paper hanging over the edges.

Place the rice malt syrup and peanut butter into the Thermomix bowl and cook for 1 minute on 80 degrees, Speed 1 or until melted and combined. After approximately 30 seconds, use the spatula to scrape down the sides.

Add the rice bubbles to the bowl and mix for 1 minute 20 seconds on Speed 1, Reverse, until mixture has combined.

Pour the combined mixture into a slice tin and use a metal spoon to spread across the tin and push down.

Break the chocolate into the Thermomix bowl and melt with the vegetable on Speed 2, 50 degrees for 4 minutes.

Pour the melted chocolate over the top of the slice and place in the fridge for an hour or until set.

Once set, remove the slice from the fridge and cut into small squares.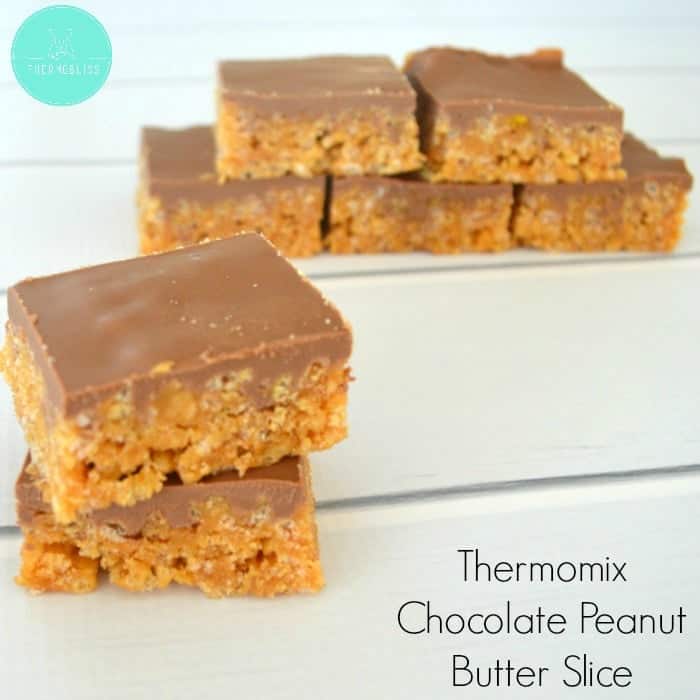 What's your favourite peanut butter recipe?