Holy moly people! If you've never tried a Tim Tam Truffle before, prepare to get excited! These are, hands-down, the best cheeky little treat you will ever eat. Ever!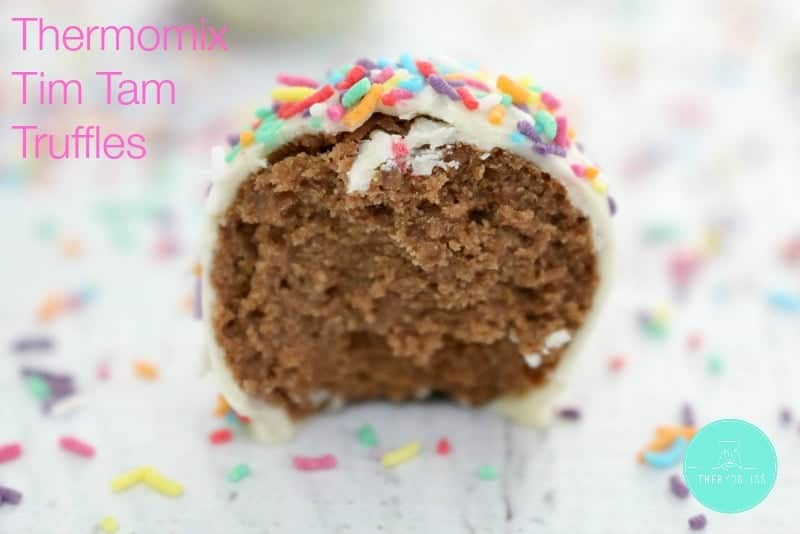 The inside of the truffles are made from Tim Tams and cream cheese. Yep, that's it! So you know they're going to be delicious, right!? Add to that a crunchy chocolate coating and a sprinkle of hundreds and thousands and you have complete and utter perfection.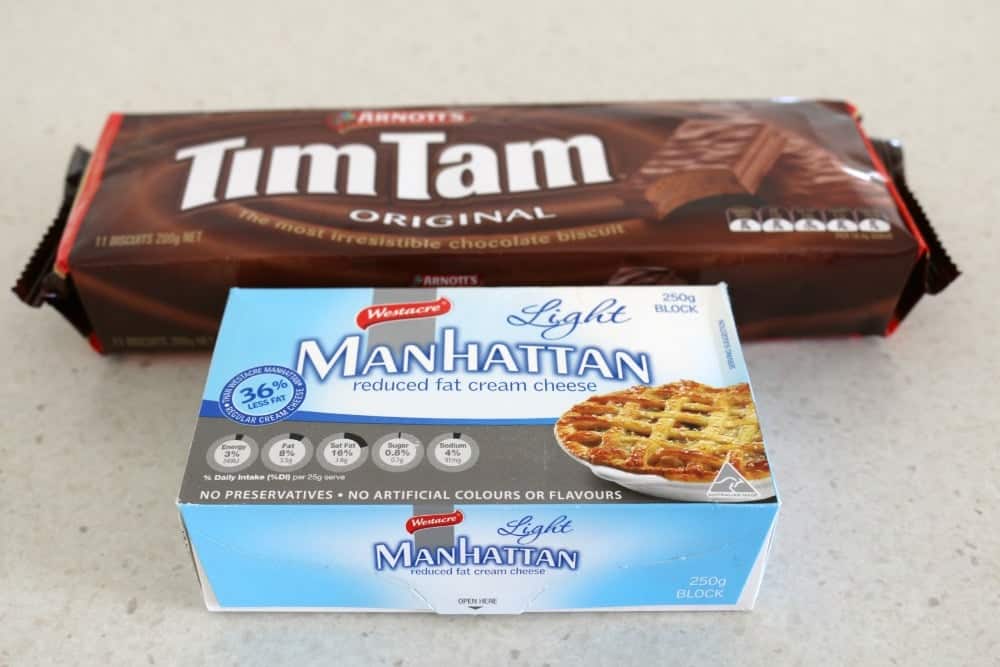 I make Tim Tam Truffles in the Thermomix whenever I need a super quick and easy treat to take to a party or for afternoon tea. They can be whipped up in no time at all.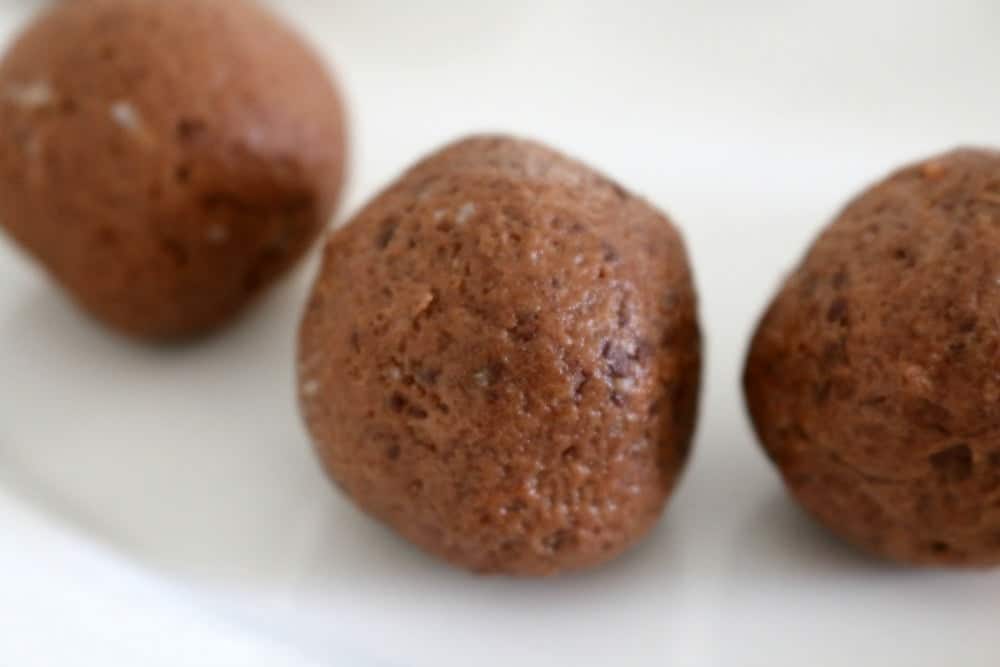 Decorating these truffles is the best ever excuse to let your inner creative goddess go crazy (not that you need an excuse!). You can keep it simple with chocolate and hundreds or thousands, or let your imagination run wild with decadent and delicious toppings.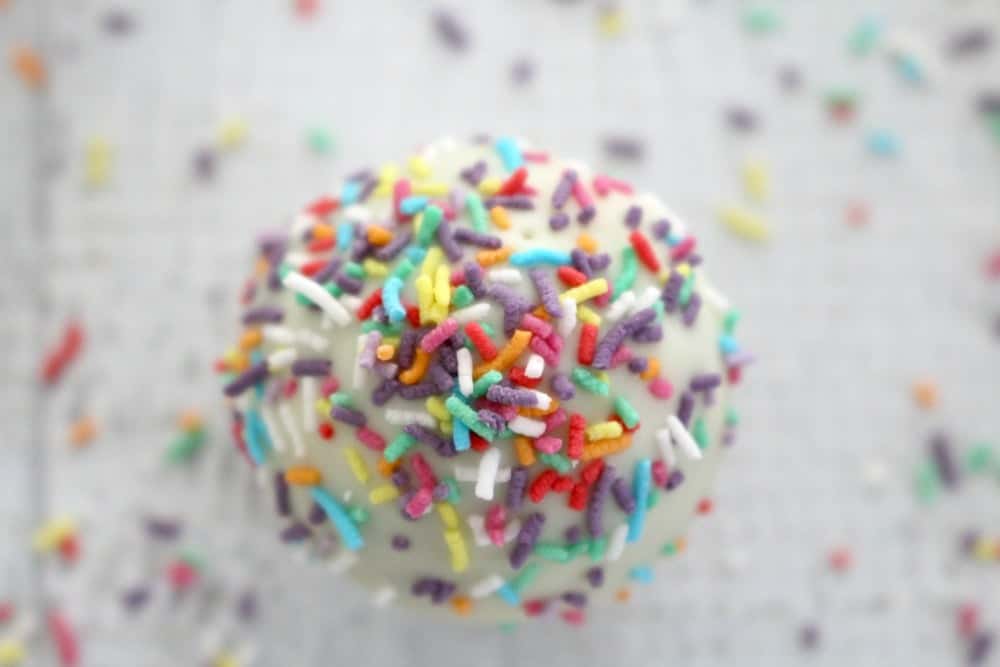 Have you made Tim Tam Truffles before? Aren't they just the best thing ever!!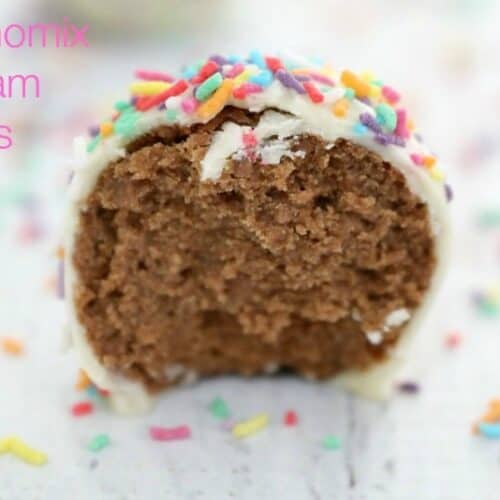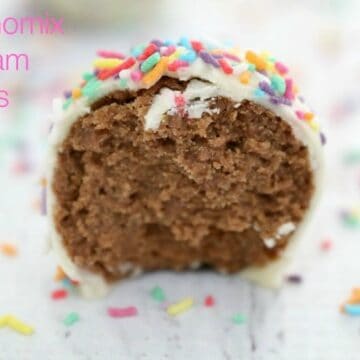 Ingredients
250

g

Tim Tams

250

g

cream cheese

, softened,

300

g

white chocolate

3

tbs

'hundreds and thousands' or funfetti/sprinkles
Instructions
Crush the Tim Tam biscuits into the TM bowl on Speed 8 for 10 seconds.

Add cream cheese and mix on Speed 4, 30 seconds or until completely combined.

Roll the mixture into heaped teaspoon sized balls and pop onto a baking paper lined tray in the fridge.

Place the chocolate melts into the TM bowl and melt on 50 degrees, Speed 3, 3 minutes (or until melted).

Pour the chocolate into a deep, narrow bowl or ramekin.

Carefully dip your truffles into the chocolate mixture with a fork and place back onto the tray (allow any excess chocolate to drip off).

Place back onto the baking paper lined tray and decorate with hundreds and thousands or sprinkles.

Pop back into the fridge to set.

Store in an airtight container for 3-4 days.