If there's one slice that always gets requested in our house – it's my Thermomix Clinkers Slice. Not only is it super yummy (and really addictive), it's also one of the easiest things in the world to make. It's definitely a recipe that the kids can help out with too.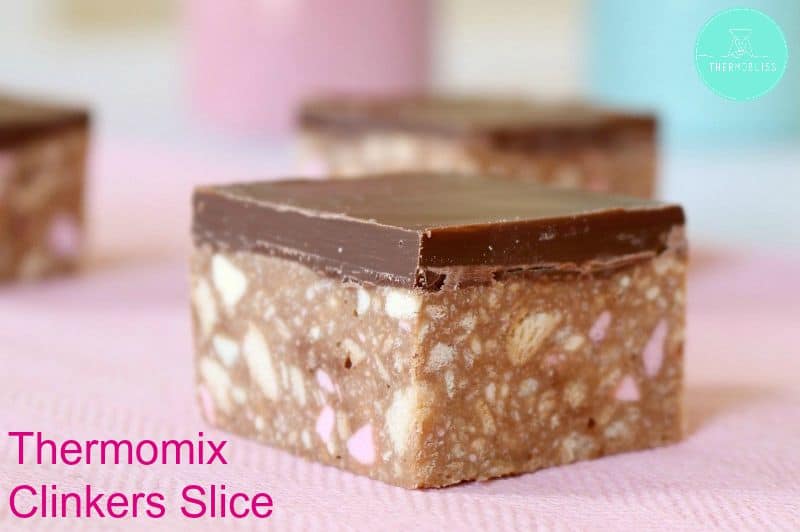 To make this slice, all you'll need is a packet of Clinkers (do yourself a favour and buy a bigger packet so that you can pinch a few while baking), plain sweet biscuits (like Arnott's Marie biscuits), butter, condensed milk and of course, chocolate. Ok, so this may be a sometimes food, but geez it's good!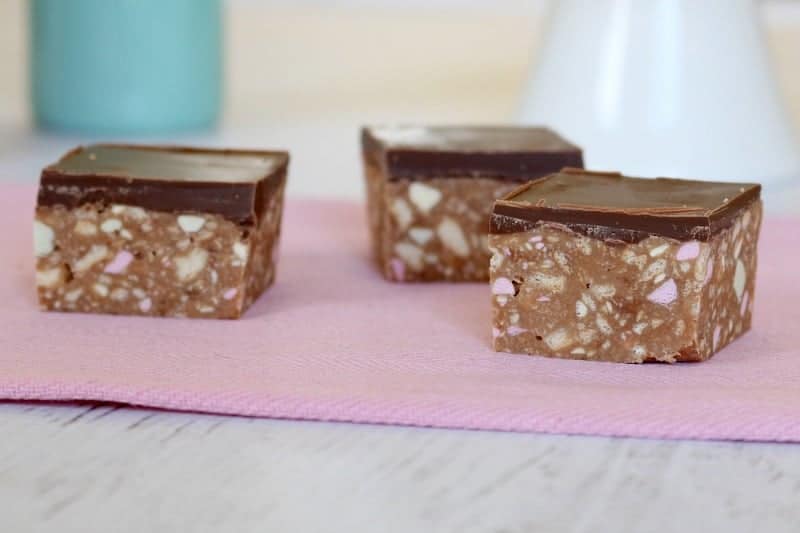 One little piece of advice is to be really careful when you're chopping the Clinkers in the Thermomix. You still want to see little chunks of colour, so press Turbo a few times, but just enough to chop them into small chunks. We all know how quickly the Thermomix can make something go from chunky to powder… oh I've been there many, many times!!! If you find a few of your biscuits are still too chunky, take the rest of the Clinkers and biscuits out of the TM bowl and set aside while you continue to chop the larger biscuits.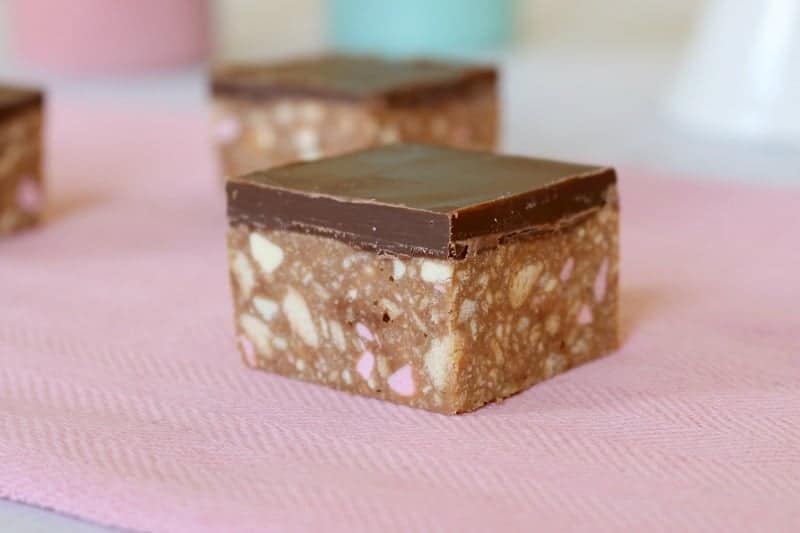 This really is the easiest recipe and you can be guaranteed that everyone will love it. In fact, I don't think I've ever met anyone who hasn't enjoyed this slice!!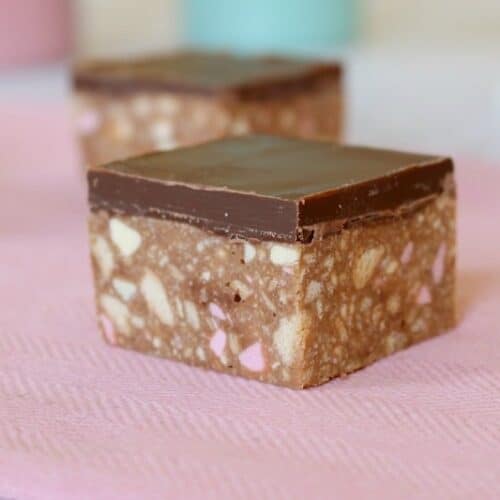 Ingredients
1

X 250g packet Clinkers

(a good tip is to buy the 300g bag and eat a few while you make it)

1

X 250g packet plain sweet biscuits

(Marie, Malt O Milk etc)

125

g

butter

1

cup

condensed milk

(nearly a whole tin - but not quite!)

200

g

block milk chocolate
Instructions
Line a slice tin with baking paper and set aside.

Place the Clinkers and biscuits into the Thermomix bowl and pulse approximately 5-10 times until only small chunks remain (pulse less if you prefer it to be slightly chunkier). Set aside in a separate bowl.

Add the cubed butter and condensed milk to the Thermomix bowl.

Melt on 50 degrees, speed 2 for 4 minutes, stirring regularly (if there are still any lumps, melt it for a little longer).

Return the Clinkers and biscuit chunks to the Thermomix bowl.

Mix on reverse speed 2 for 30 seconds (or until totally combined).

Place into the slice tray and press the mixture down very firmly.

Grate the chocolate on Speed 5 for 10 seconds.

Scrape down the bowl and melt on 50 degrees, speed 2 for 3-5 minutes (scraping down the sides regularly).

Pour chocolate over the slice.

Place in the fridge for at least two hours (preferably overnight).

Take the slice out of the fridge and leave for 20 minutes before slicing (this way your chocolate will be less likely to crack).

Cut the slice into squares.