Making your own fudge in the Thermomix really is easy - I promise! Your Thermomix does all of the hard work for you by melting and mixing your fudge ingredients, in fact the hardest part of the process is deciding which fudge recipe to make!! To help, we've put together a collection of some of our favourite easy Thermomix Fudge Recipes that we're are super confident you are going to love - enjoy!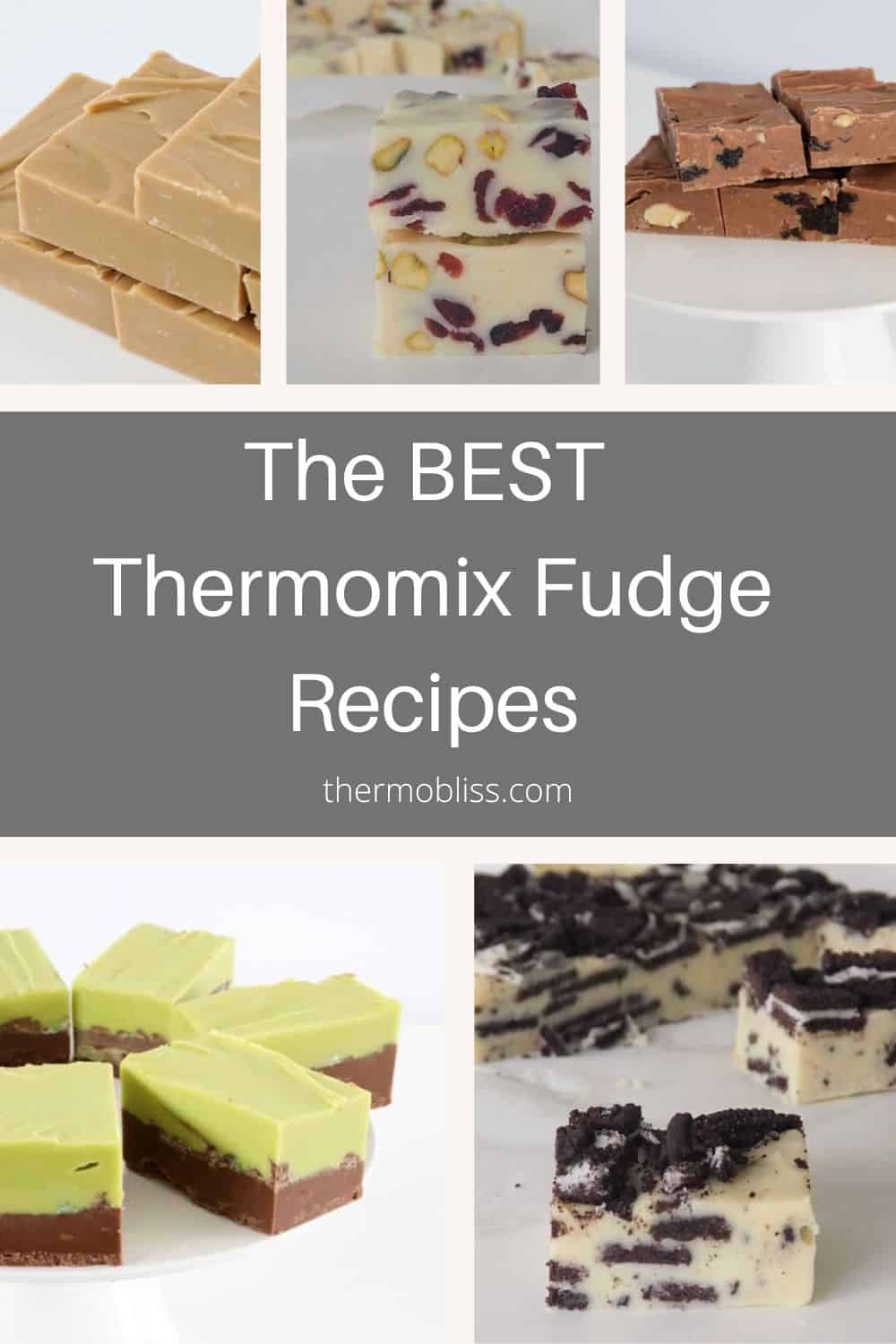 Our Thermomix Fudge recipes are so simple to make and are perfect for your next party, special occasion or just because you want a sweet treat - no judgement here!
All of our recipes in this collection are suitable for use in all Thermomix models.
To access the full recipe, simply click on any of the links below.
Our Thermomix Chocolate Fudge is the base we use for quite a few of our fudge recipes. It's super easy to make thanks to having just two ingredients!!
While it's a big call, this Thermomix Caramel Fudge recipe really is one of my all time favourites!
This fudge makes the perfect dessert or homemade gift - just make sure you save yourself a couple of pieces.
Love Peppermint Crisp Bars?
Our Thermomix Peppermint Crips Fudge combines this class chocolate bar into a sweet and creamy fudge - what more could you want?!
Made with just THREE ingredients, this Easter Egg Fudge is the ultimate Easter dessert!
Not only does this double layered Chocolate Mint Fudge look impressive, it is packed with flavour too!
Filled with pistachios and cranberries, this Thermomix Christmas Fudge is too good to not be made all year round.
The secret to making this fudge is ensuring you use a good quality white chocolate to make sure your fudge is smooth and creamy.
This is another fudge recipe that although maybe popular at Christmas time, you are going to want to make this fudge all year round.
Made with just THREE ingredients (yes, you read that right!) this Thermomix Oreo Fudge is the ultimate sweet treat!
Although not a traditional fudge, this Thermomix Chocolate Fudge Sauce recipe is too good to not include in this collection!
Looking for more?
You can find even more delicious fudge recipes in our books and eBooks - shop the full range here.