Looking for the BEST gluten-free dessert recipes? We've put together a collection of 10 of our very favourite gluten-free desserts that you can whip up in your Thermomix, enjoy!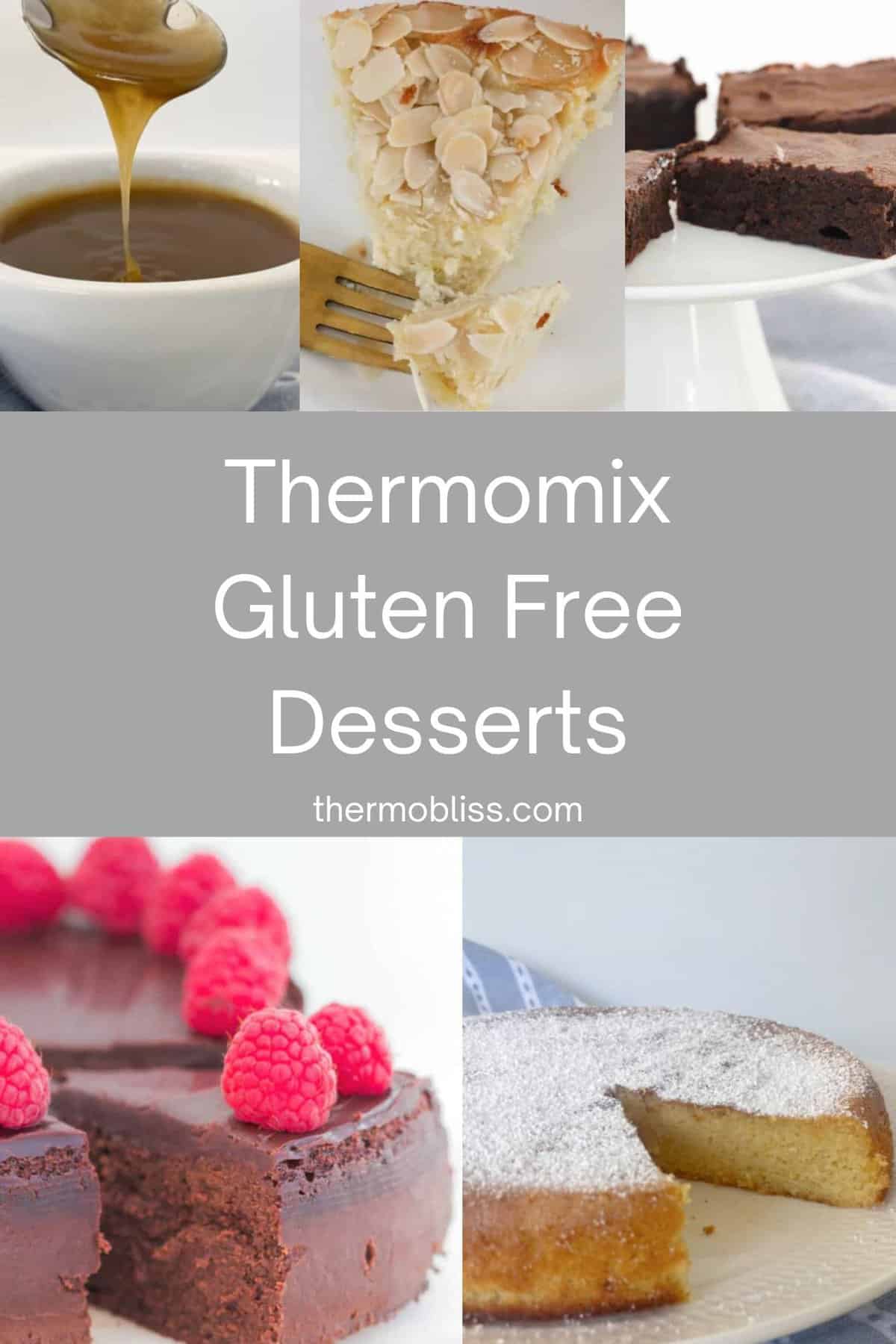 Our Thermomix Lemon and Ricotta Cake is a soft and delicious cake that everyone will love!
We promise this is the ONLY Brownie recipe you will ever need! You can add you favourite Gluten Free Chocolate Bar (we love adding Cherry Ropes) to this recipe to make it extra decadent too.
Made with just two ingredients, this gluten free Mango Nice-Cream is the perfect easy dessert when you are craving something sweet.
This Gluten Free Chocolate Cake recipe is made using just THREE ingredients - how simple is that?!
Drizzle our Salted Caramel Sauce over our Gluten Free Brownies or your favourite ice-cream. You can even enjoy it straight from the bowl, we promise not to judge!
Thermomix Whole Orange Cake
Our simple Thermomix Whole Orange Cake recipe is make using just FIVE ingredients! Enjoy this cake plain or dust with icing sugar for a little extra sweetness.
Have a chocolate craving? Our Healthy Chocolate Nice-Cream is guaranteed to satisfy all of your chocolate desires!
You won't be able to resist this Thermomix Raspberry and Ricotta Cake!
Drizzle our Lemon Curd over homemade or store bought meringues, ice-cream or add to our Lemon and Ricotta Cake for a delicious gluten free dessert.
With just 10 minutes of preparation time, you can't go wrong with this Thermomix Gluten Free Almond and Coconut Cake!
Looking for More?
You can find even more delicious and simple recipe ideas in our books and eBooks, shop the range here.