I used to be a primary school teacher… which pretty means that I used to make a LOT of playdough!! For years I would make it the good old conventional way – and then my Thermomix came along (and pretty much saved the day).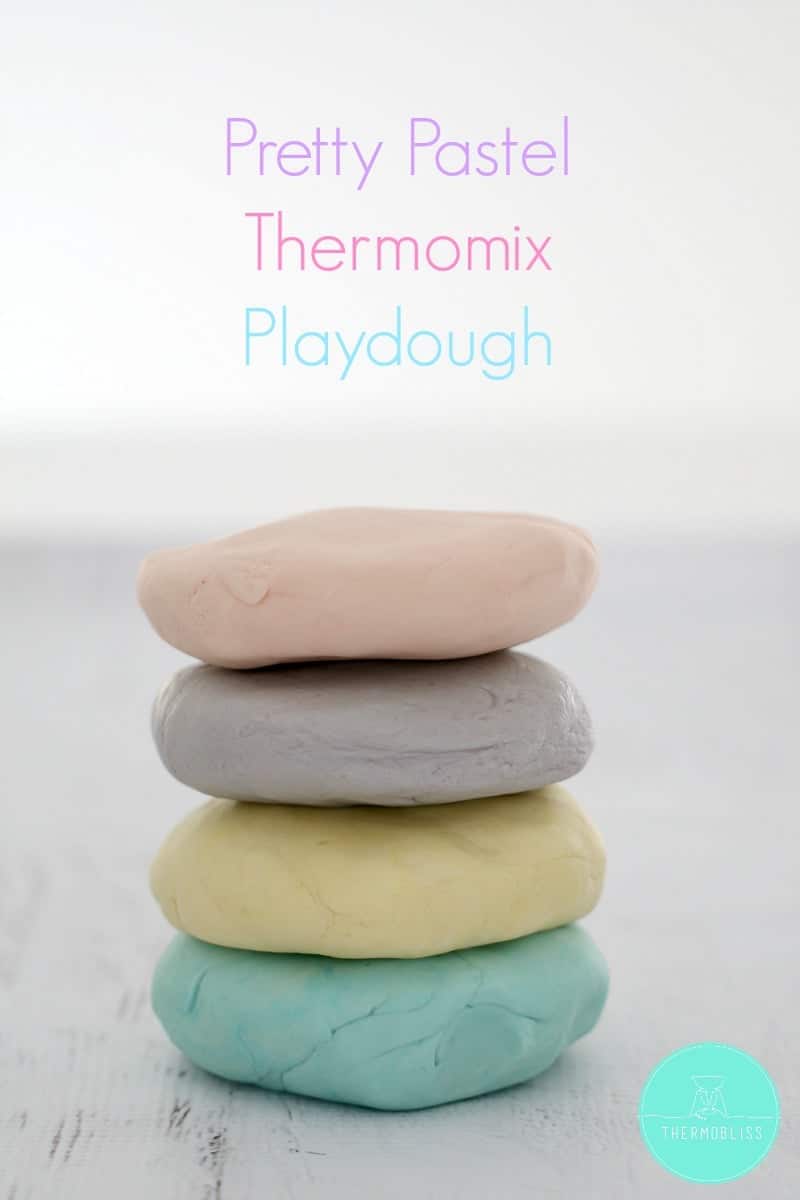 There's a lot of Thermomix playdough recipes out there, but my favourite one would have to be in Louise Fulton Keats 'Thermomix Cooking For Your Baby & Toddler' cookbook. This recipe is a slight adaptation of Louise's recipe.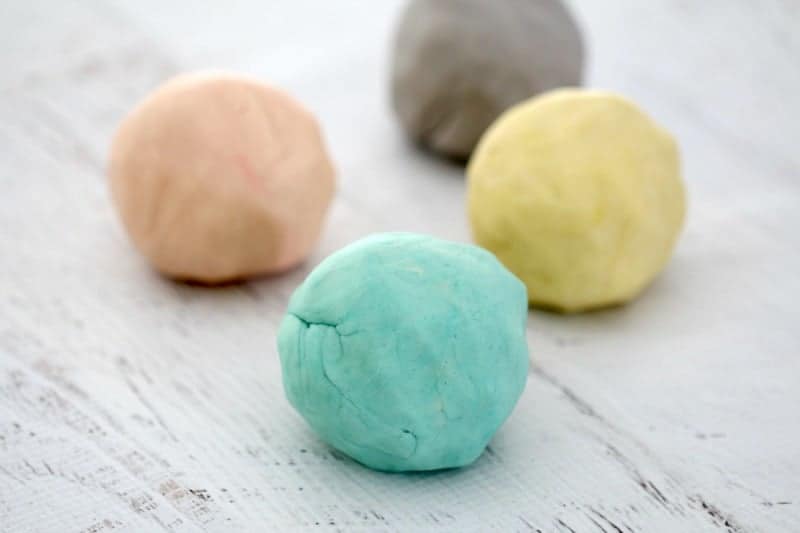 When you're making your playdough, you might find that you'd like to add a little bit more or less flour. It really depends on the texture that your child prefers.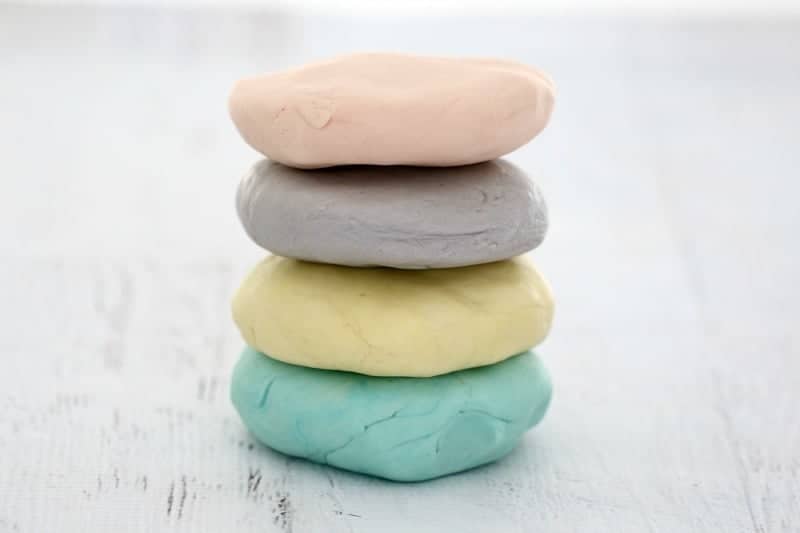 To make this Pretty Pastel Thermomix Playdough, you simply prepare the playdough in the Thermomix and then divide it into several smaller bowls. Add the tiniest drop of food colouring to each bowl (be careful not to overdo the drop or you can kiss goodbye to the pastel look!!). Use your hands to knead the playdough together (it's a good idea to wear gloves so that your hands don't become stained!).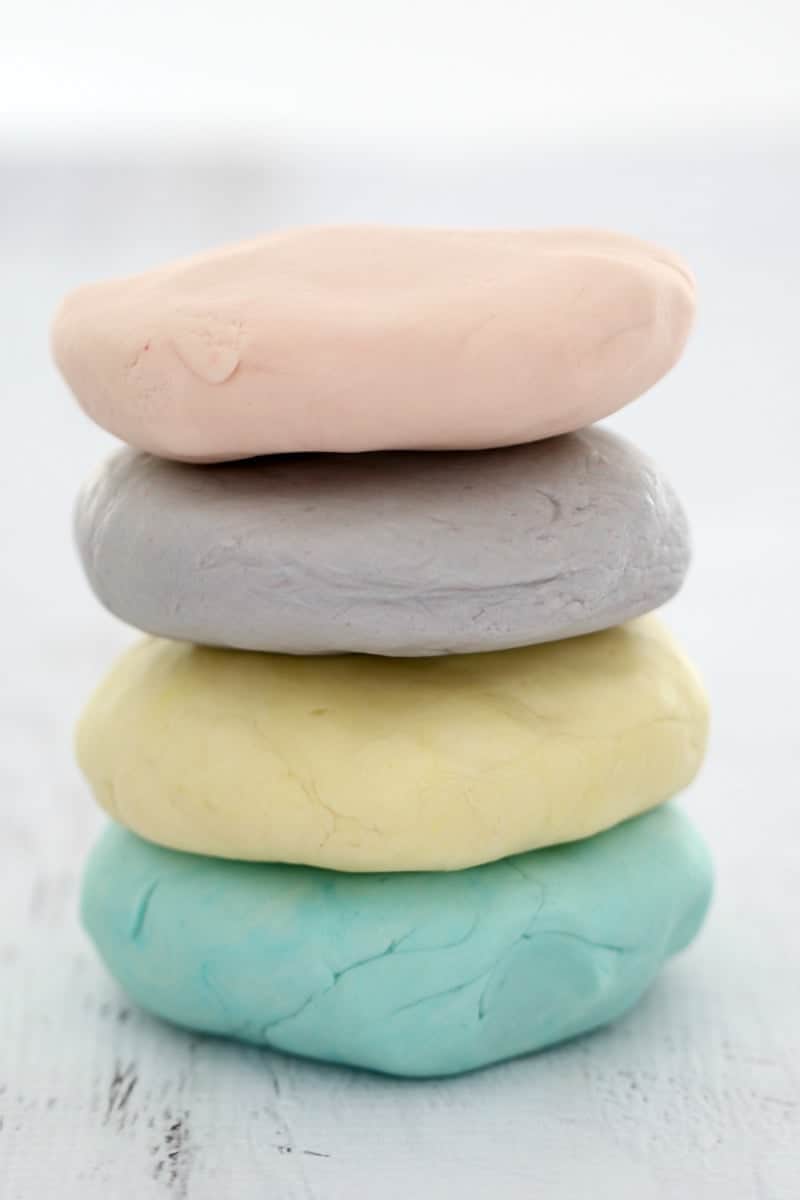 If you don't mind your kids playing with glitter, it's a really fun idea to pop some shimmer or glitter into the mix when kneading. Just make sure your little ones are old enough to know not to rub their eyes when they have glitter on their fingers!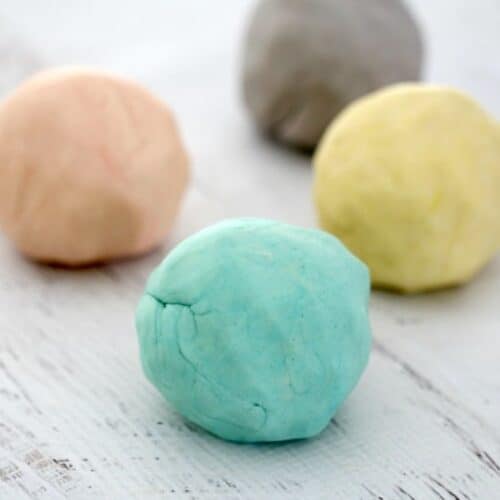 Ingredients
110

g

salt

250

g

water

1

tbs

cream of tartar

250

g

plain flour

1

tbs

oil

(coconut, vegetable etc are all fine)

food colouring

glitter

(optional)
Instructions
Place the salt into the TM bowl and mix on Speed 10 for 5 seconds.

Scrape down the sides of the bowl.

Add the water and cream of tartar and cook for 5 minutes, 60 degrees, Speed 3.

Leave to cool for 5 minutes.

Add the plain flour and the oil and mix together for 50 seconds, Speed 4.

Knead for 1 minute on Interval Speed.

Check the texture and if it's a little sticky, add some more flour and knead for a further 30 seconds.

Separate the playdough into several bowls.

Add 1 tiny drop of food colouring (and a sprinkle of glitter - optional) to each bowl and mix together with your hands until the colour is evenly dispersed (wear gloves!).

Wrap the playdough in cling wrap and store in an airtight container in the fridge.