One of the very first recipes I ever made in my Thermomix were these super easy homemade Tortillas.  I used to make them pretty regularly in my pre Thermomix days, but it's one of those recipes which has been made so much easier.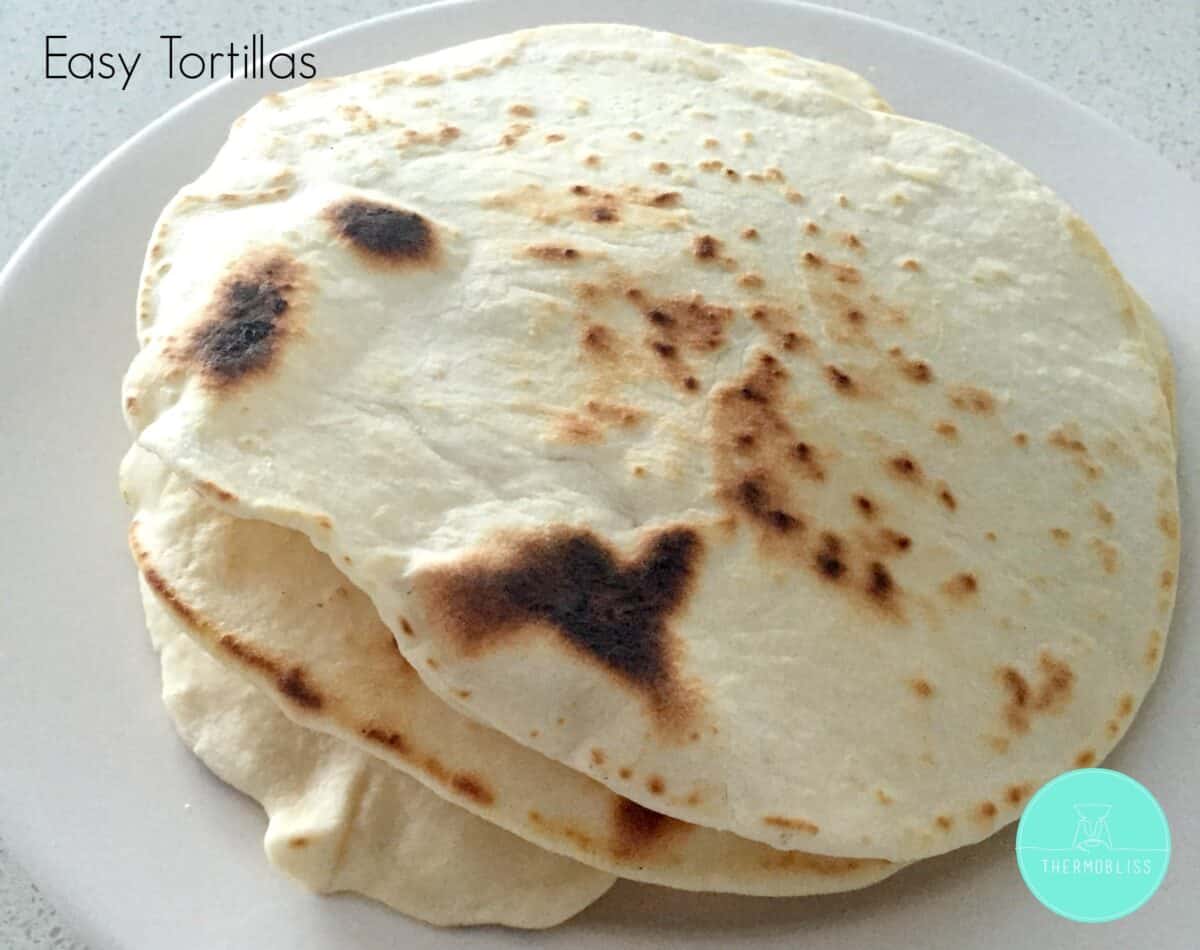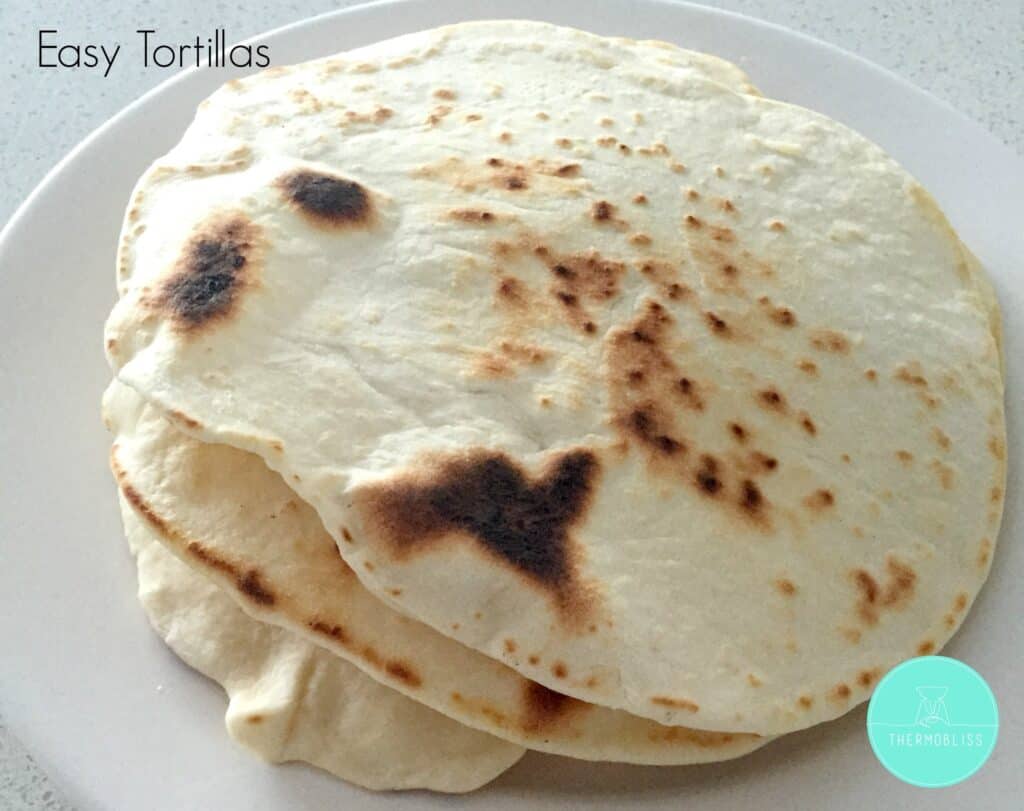 We use these Tortillas in so many ways, filling them with everything from salads and cold meats, to being used as a light pizza base to filling them with chilli con carne – you could even fill them with Lucy's yummy Chicken Parma Bites!
I always seem to have a little helper hanging around when it comes time to roll these, and this is a pretty robust recipe if you decide to get the kids involved.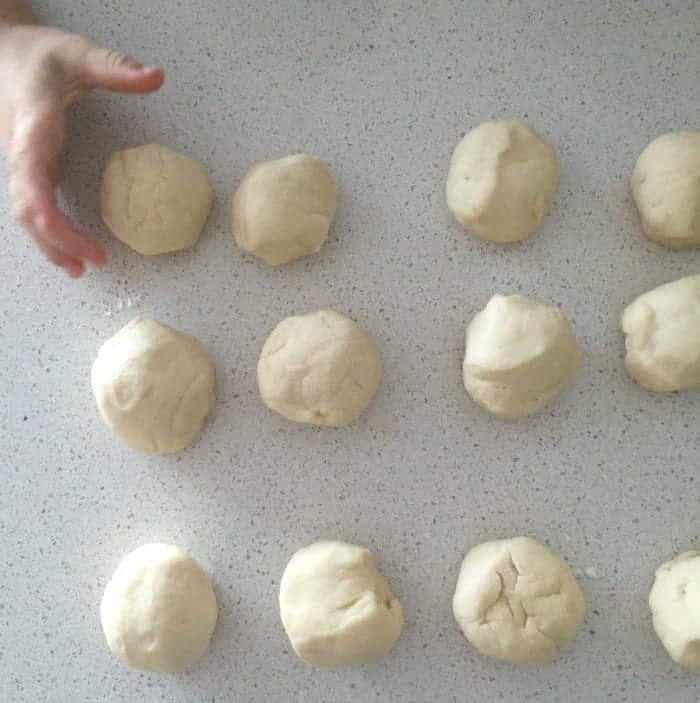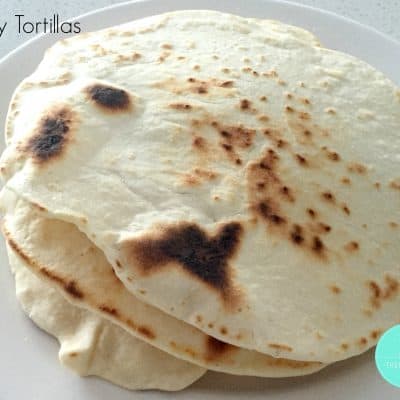 Ingredients
370

g

of plain flour

1

teaspoon

of salt

180

ml

of lukewarm water

40

g

of olive oil

1

teaspoon

of baking powder
Instructions
Place all of your ingredients into your Thermomix bowl and blitz on speed 5 for 10 seconds to combine.

Set your Thermomix onto the kneading function and knead for 2 minutes.

Tip the Tortilla dough onto a floured bench and using your hands roll it into a ball.

Divide the dough into 10 even pieces (or 8 if you want to make larger tortillas) and roll them out into a circle as thinly as you can.

Place a single tortilla into a preheated frying pan and cook for 1 - 2minutes or until bubbles start to form on the surface of your tortilla before flipping it over to cook for a further minute on the other side.

Repeat until you run out of dough
 What was the first recipe you ever made in your Thermomix?