Prior to getting my Thermomix, I knew one of the first recipes I wanted to try to convert was a Thermomix Toblerone Cheesecake recipe.  Personally I think Toblerone Cheesecake is one of the most delicious and easiest dessert recipes going around and every time I make it, it's always super popular with friends and family.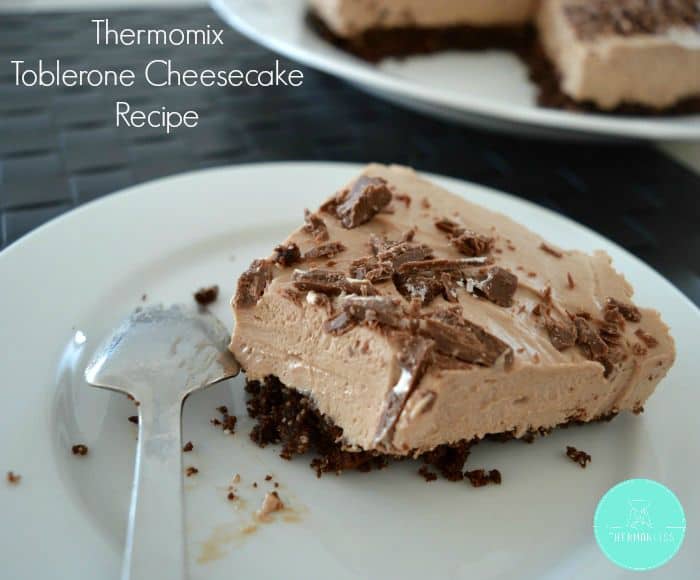 With the warmer weather starting to set in, there really is no excuse not to make this Toblerone Cheesecake for your next weekend BBQ.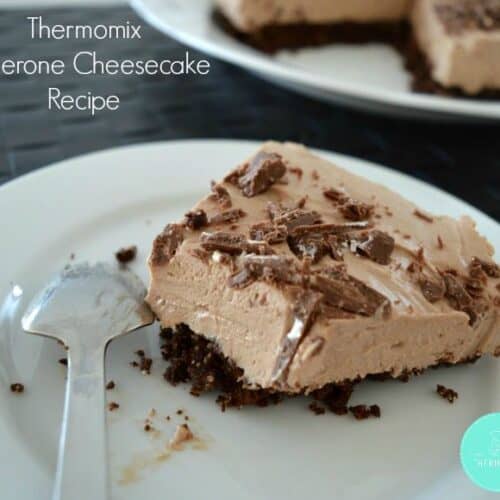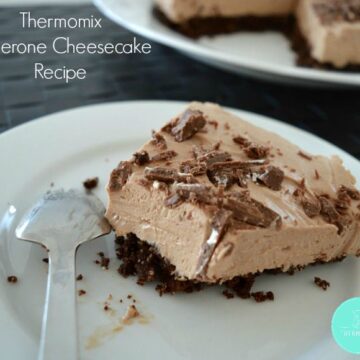 Ingredients
250

g

chocolate ripple biscuits

100

g

of butter

¼

cup

of almond meal

(ground almonds)

For the Filling:

500

g

of cream cheese – softened

½

cup

of caster sugar

200

g

of Toblerone plus an extra 100g finely sliced to decorate

½

cup

of thickened cream
Instructions
Line the base of a 22cm springform tin with baking paper and lightly grease the sides.

Cut the butter in half and place it into your Thermomix bowl. Cook for 2 minutes, 60 degrees on Speed 3 or until it has melted.

Add the chocolate ripple biscuits and almond meal and mix for 10 seconds on Speed 9. Use your spatula to scrape down the sides and mix again for another 10 seconds on Speed 7.

Pour the biscuit mixture into your prepared tin and use a large metal spoon to cover the base with the biscuit mixture and flatten the surface.

Break 200g of toblerone into pieces. Put these pieces into your Thermomix bowl and chop for 10 seconds on Speed 7 before cooking for 3 minutes at 60 degrees on Speed 2 or until melted.

Cut the softened cream cheese into quarters and add it along with the caster sugar and thickened cream to the melted toblerone mixture - in that order. Mix for 30 seconds on Speed 5. Scrape down the sides and mix for another 1 minute on Speed 5 or until combined.

Pour the cheesecake mixture over the chocolate base and grate the remaining 100g of toblerone over the top.

Place the toblerone cheesecake into the fridge fo a minimum of 8 hours (preferably overnight) to set.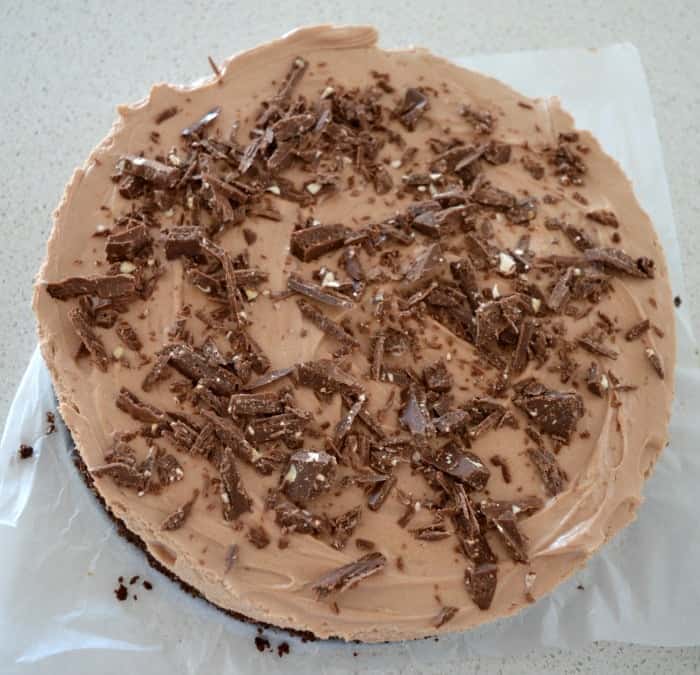 What's your favourite cheesecake recipe to make in your Thermomix?