Hands up if you're a fan of licorice allsorts? Yep me too! I love them... and yet funnily enough, I don't actually like plain licorice! Strange, I know! My family loves this Licorice Allsort Slice and it's one of those ones that you can guarantee will have completely disappeared within a day or two... it's just so addictive!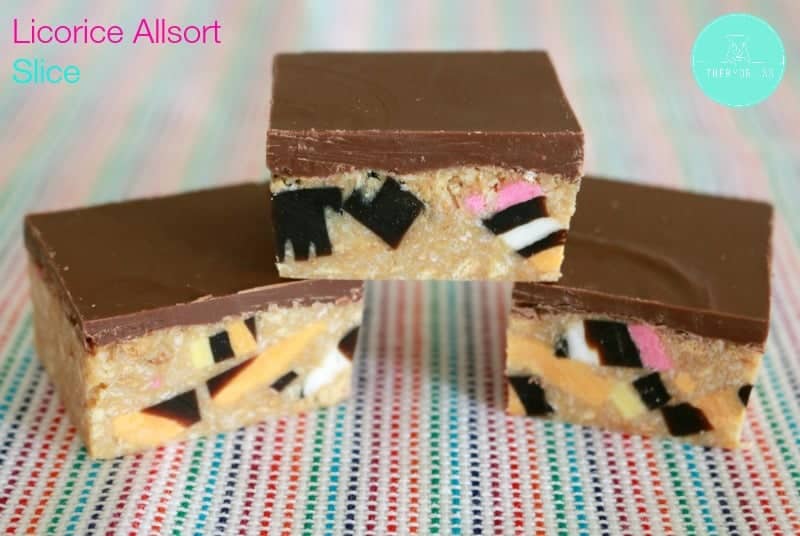 When you make Licorice Allsort Slice in the Thermomix, you can chop the licorice in the bowl. However, I prefer to cut them by hand because you get much nicer looking 'chunks'. But if you're in a rush (or just can't be bothered!), then feel free to chop them by pressing Turbo a couple of times. Best of all, this slice is completely no-bake so it will be ready to eat in no time! It's also a fantastic one for getting the kids into the kitchen and helping out.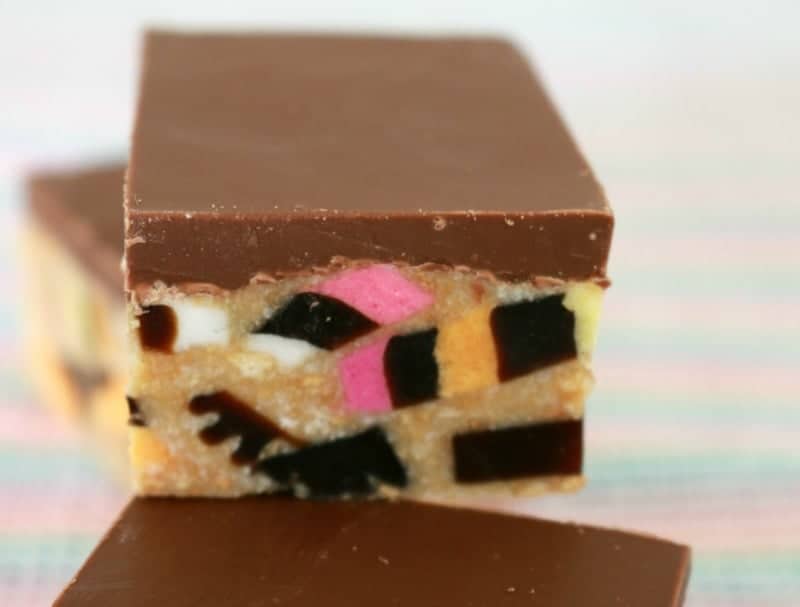 This is the perfect little slice for getting you through that mid-afternoon slump... yep you know the one! It's also great for lunch boxes as it doesn't crumble.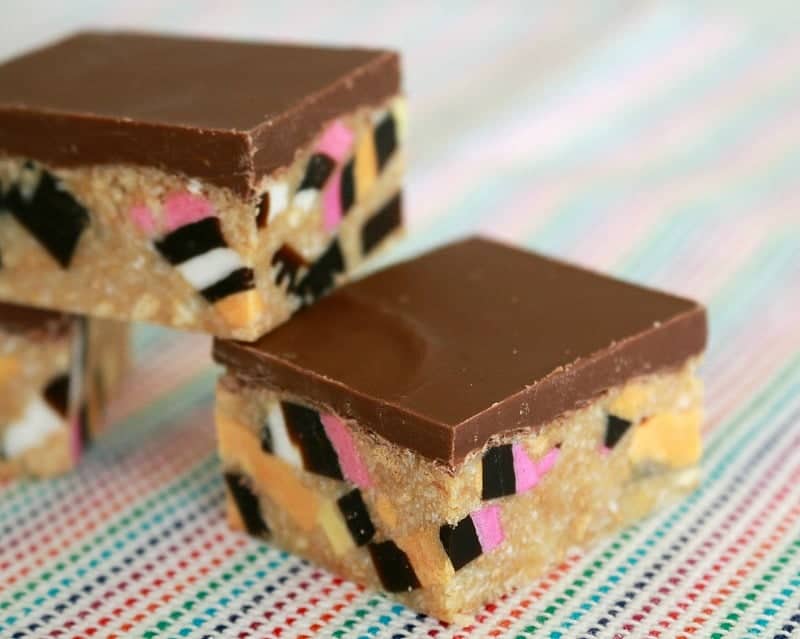 Are you a licorice allsort fan too? What's your favourite slice to make in the Thermomix?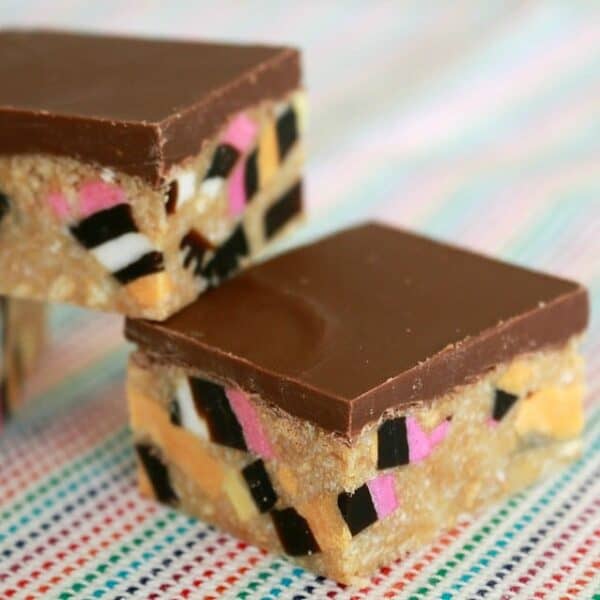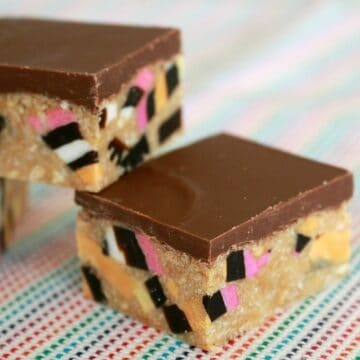 Ingredients
butter

, melted, to grease

1

x 250g pkt plain sweet biscuits

(such as Marie biscuits)

1

x 375g pkt licorice allsorts

, coarsely chopped

160

ml

sweetened condensed milk

(⅔ cup)

125

g

butter

, chopped

1

tablespoon

golden syrup

45

g

desiccated coconut

(½ cup)

200

g

dark cooking chocolate

, chopped

30

g

copha or coconut oil
Instructions
Grease and line an 18cm x 28 cm rectangular slice tin with baking paper and set aside. 

Crush biscuits on Turbo until they resemble fine crumbs (about 5-10 seconds).

Set biscuit crumbs aside.

Chop licorice allsorts by hand (you can do this in the TM but it looks better if you slice them evenly with a knife).

Weigh the condensed milk, butter and golden syrup into TM bowl and melt for 3 minutes, 50 degrees, REVERSE, Speed 2, or until smooth.

Add the crushed biscuits, chopped licorice allsorts and coconut.

Mix together on REVERSE, Speed 2 until well combined (about 20-30 seconds).

Press the mixture into the base of the prepared pan and set aside for 30 minutes to set.

To make the chocolate topping, melt chocolate and coconut oil for 3-5 minutes, 50 degrees, Speed 2 (stop once melted).

Pour the chocolate over the slice and place into the fridge for an hour before cutting into slices.