If there's one classic slice recipe that's sure to be a winner, it would have to be Mars Bar Slice. There's just something so delicious about that crispy caramel base and chocolate layer... drool! Mars Bar Slice is simple to make even using the conventional method, BUT it's soooo much quicker and easier in a Thermomix (of course!).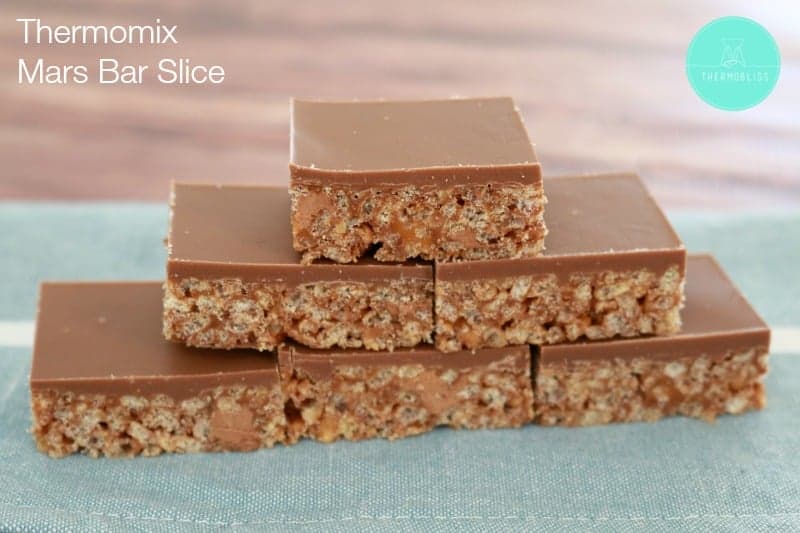 To make the slice you simply melt the butter, golden syrup and 2 of the Mars Bars in the TM. Then add the remaining chopped Mars Bar and the rice bubbles and mix to combine. Pour it into a prepared slice tray and pop into the fridge. Melt the chocolate in the TM and pour over the base of the slice. Place into the fridge to set completely.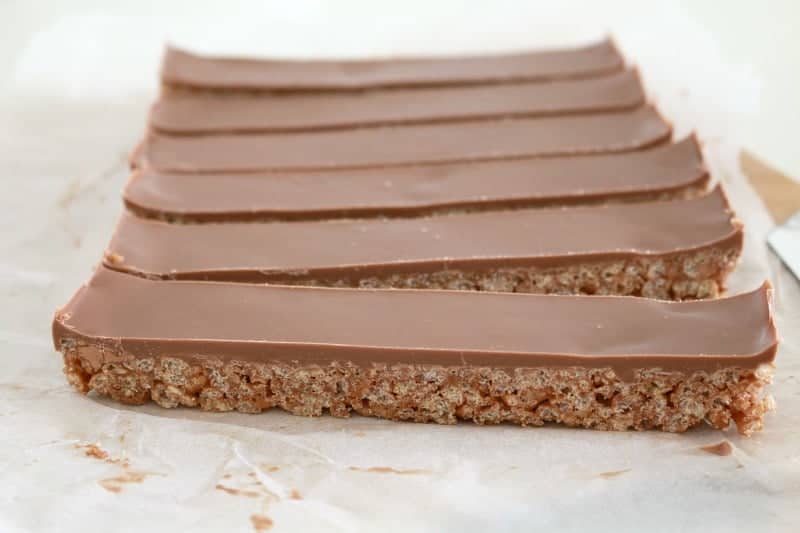 I like to take my Mars Bar Slice out of the fridge about 20 minutes before I slice it, as I find that the chocolate is less likely to crack when I cut it into small pieces. I'd also recommend using a small and slightly serrated knife to get those perfect little slices!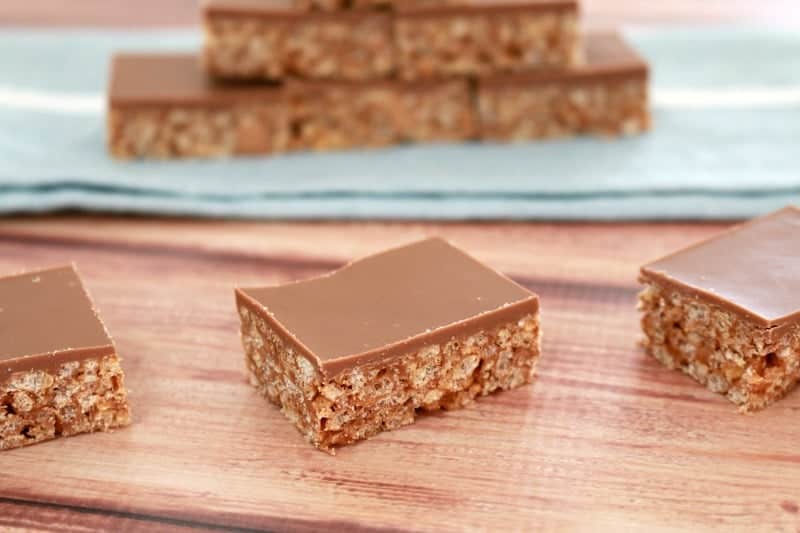 This is my go-to slice whenever I need to make something sweet at the last minute. I've never come across anyone who hasn't loved it and best of all, I've usually got most of the ingredients in the cupboard already! Win-win!
Are you a Mars Bar Slice fan too?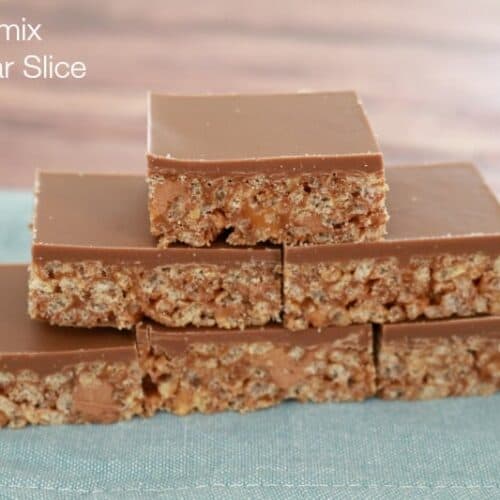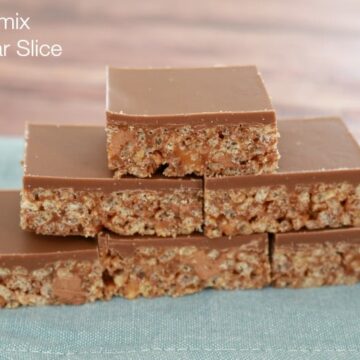 Ingredients
3

cups

rice bubbles

(or any puffed rice)

3

X 52g Mars Bars

, chopped

75

g

butter

1

teaspoon

golden syrup

200

g

milk chocolate melts
Instructions
Grease and line a 20cm square cake pan with baking paper.

Place 2 of the Mars Bars, butter and golden syrup into the TM bowl.

Melt on 60 degrees, Speed 2 for 3 minutes.

Add the rice bubbles and the remaining Mars Bar.

Mix on Reverse Speed 2 for 15 seconds or until completely combined.

Press the mixture into the prepared tin and place into the fridge.

Place the chocolate melts into a clean TM bowl.

Melt on 50 degrees, Speed 3 for 2-3 minutes (scraping down the sides of the bowl occasionally).

Pour the melted chocolate over the slice and place back into the fridge to set.

Cut into slices.