Our easy Cheesy Thermomix Crackers are always a hit with the family! They're incredibly quick to whip up, taste great (and they're really cheap!!).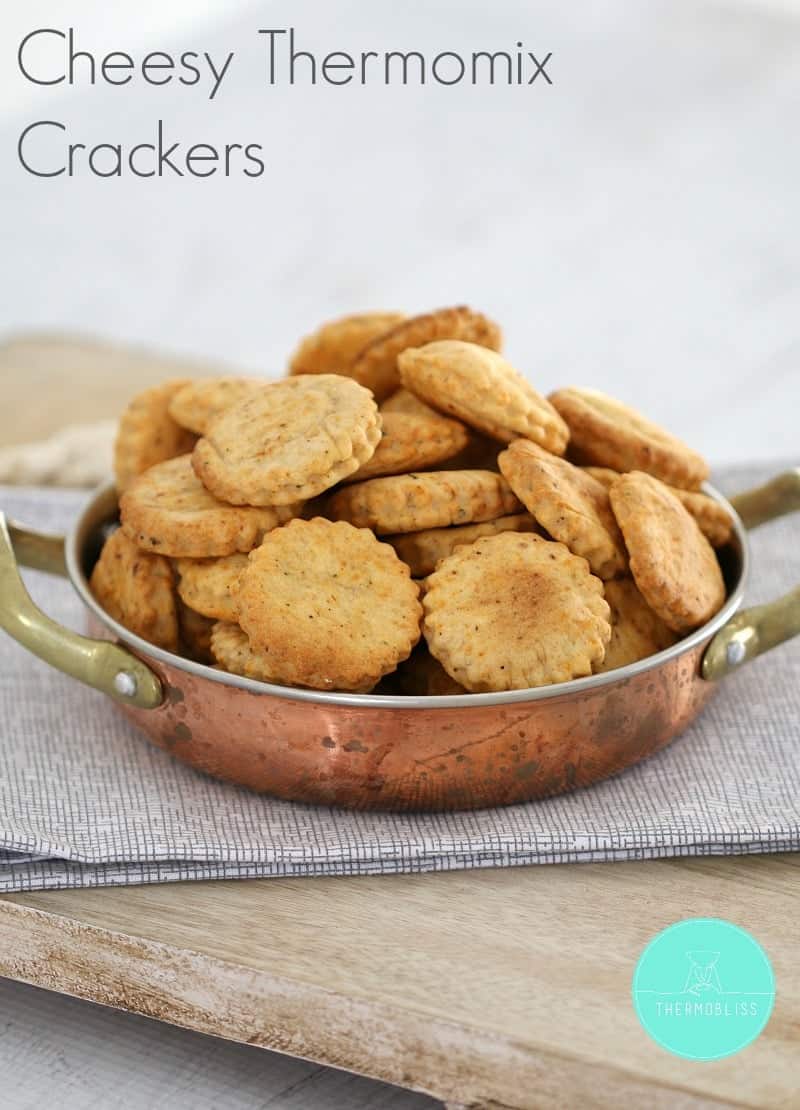 So move over store-bought crackers, we've got something so much more delicious happening here!
You can add any extra herbs or spices to these crackers, but this time we've kept them nice and simple with just a little bit of paprika.
To make these crackers you simply grate the cheeses in the Thermomix bowl, add the remaining ingredients and mix together. Then it's simply a matter of rolling the dough out nice and flat (the thinner the better!) and then cutting into shapes. Pop them into the oven and wait until they're a lovely golden colour.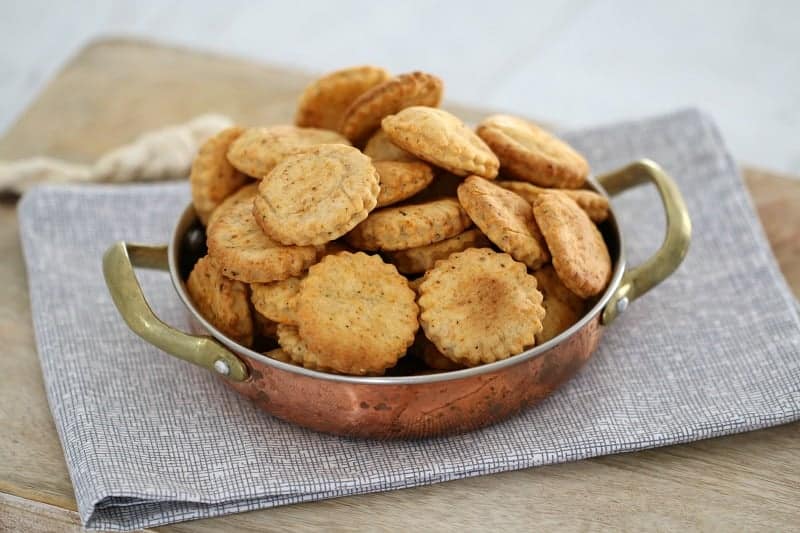 Allow them to cool on a wire rack and then store in an airtight container. These are great served with dip and cheese... but they're also absolutely delicious all on their own. And of course, don't forget to pop a few into your little ones lunchbox - they'll love them!!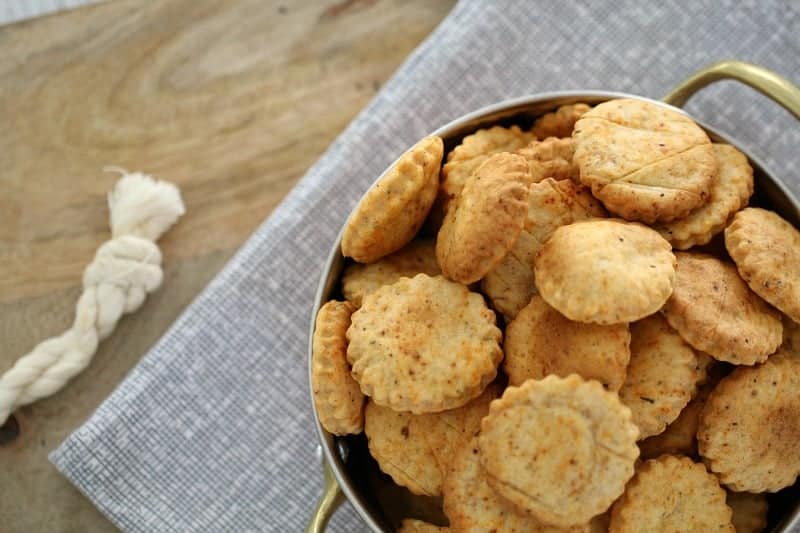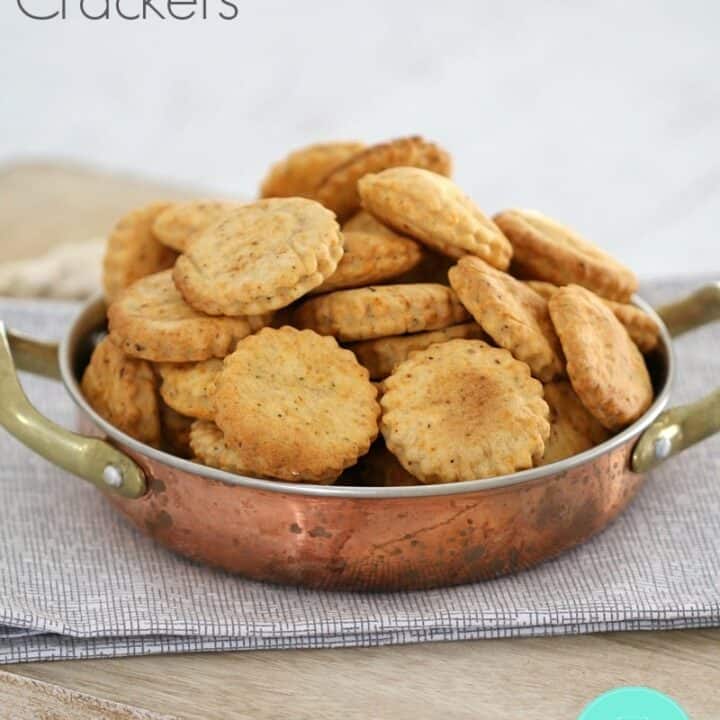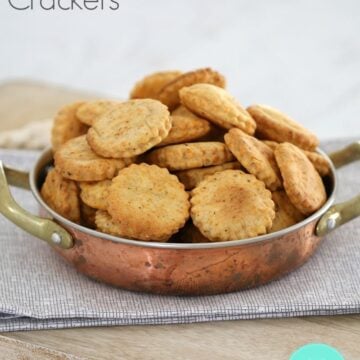 Ingredients
40

g

parmesan cheese

100

g

tasty cheese

200

g

plain flour

1

teaspoon

paprika

½

teaspoon

salt

100

g

water
Instructions
Preheat oven to 180 degrees celsius.

Place the parmesan and tasty cheeses into the TM bowl.

Mix on Speed 8 for 10 seconds.

Add the plain flour, paprika and salt and mix for 10 seconds, Speed 5.

Slowly add the water and mix for a further 20 seconds, Speed 5.

Knead on Interval Speed for 1 minute.

Place one sheet of baking paper on the bench.

Roll half of the dough into a ball and place onto the baking paper sheet.

Top with another baking paper sheet.

Roll the dough out to 2mm thick (the thinner your dough is, the crispier your crackers will be).

Cut the dough into shapes with a cookie cutter (I used a 4cm serrated edge round cookie cutter).

Place the dough shapes onto flat baking trays and cook in the oven for 12-15 minutes or until lightly golden (check them after 10 minutes and keep a close eye on them as the cooking time will differ depending on your oven as well as the thickness of the crackers).

Leave on the baking trays for 5 minutes and then transfer to a wire rack to cool completely.

Store in an airtight container at room temperature for up to a week.