Our classic hummus recipe is one of my all-time favourites... but this Thermomix Roasted Pumpkin Dip is even better! I know that's a huge call, but seriously - this is SO good!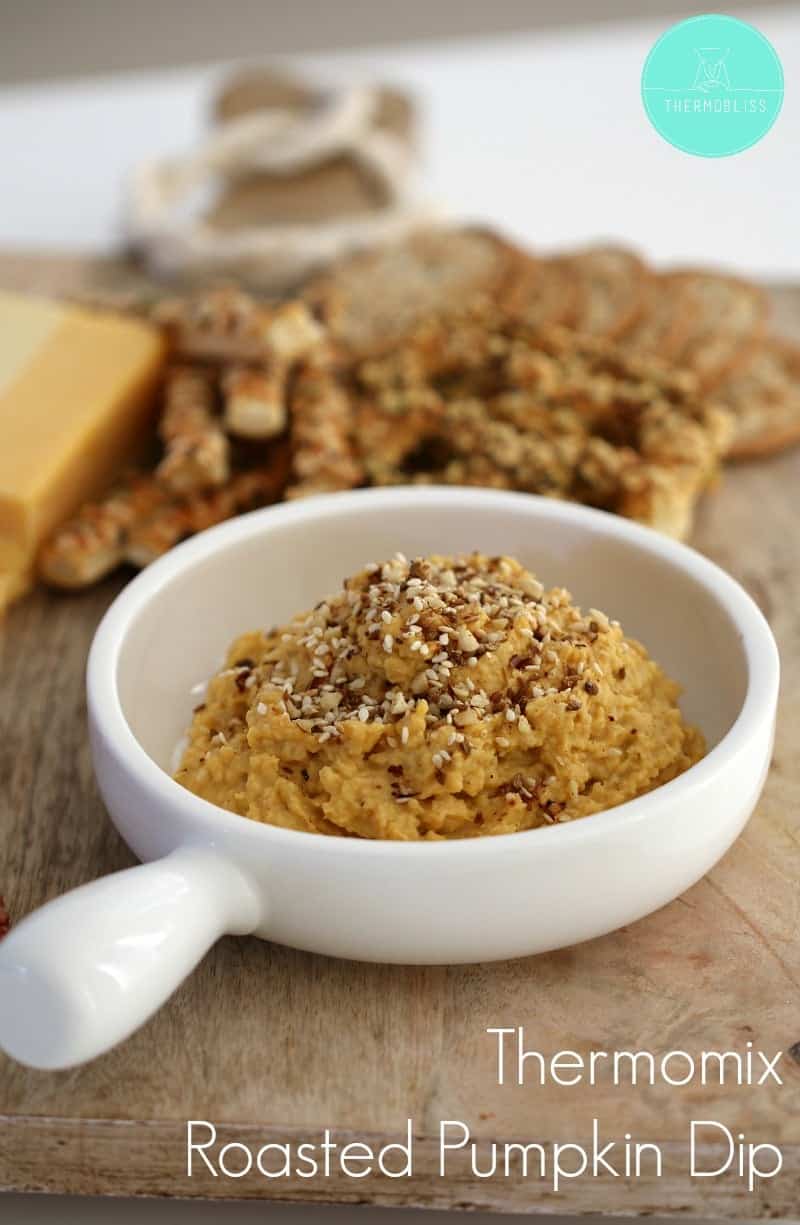 Our classic hummus recipe is so simple - and this modified version involves just a couple of extra steps. But don't worry - it's still super easy!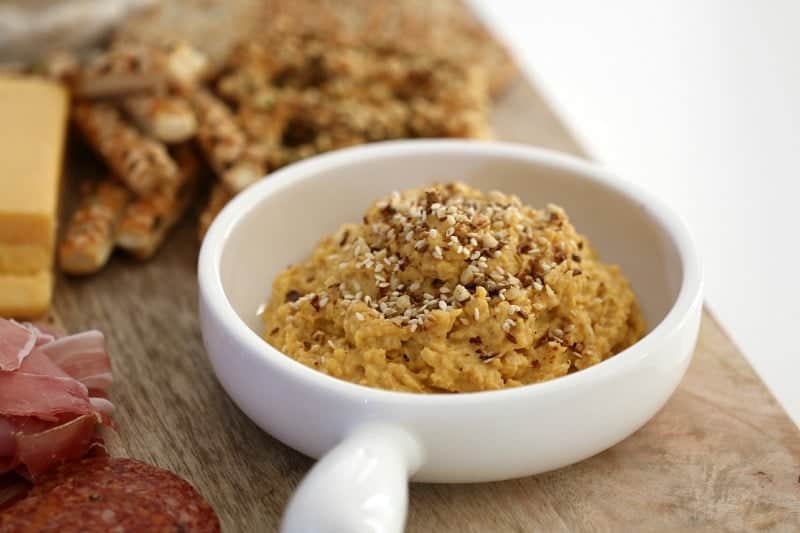 To make our Thermomix Roasted Pumpkin Dip, you'll need 200g roasted pumpkin. I often make this dip with my leftover roast pumpkin veggies.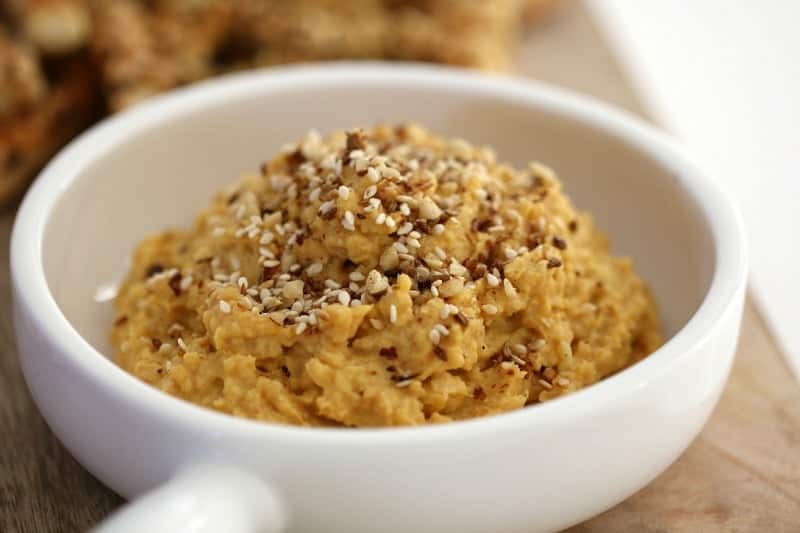 Then it's simply a matter of preparing our classic hummus dip, adding the roasted pumpkin and a pinch of cumin or Moroccan seasoning. For an extra delicious twist, sprinkle over a little dukkah and serve immediately.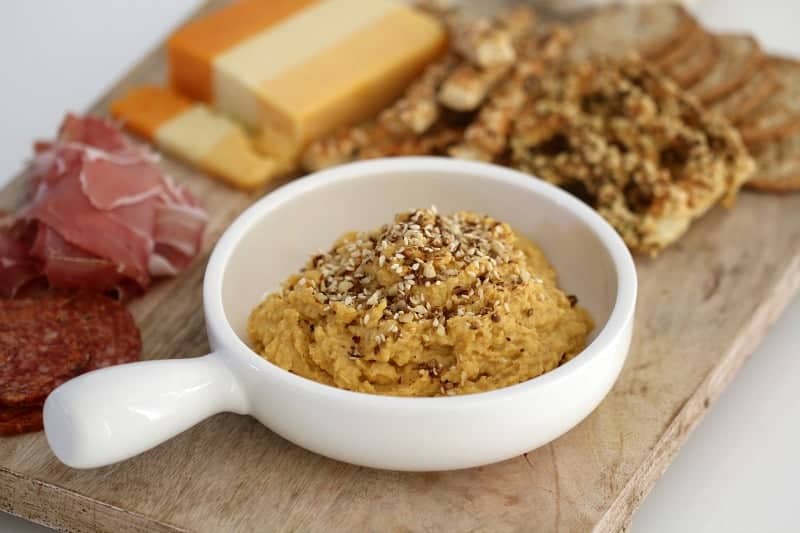 Enjoy with veggie sticks, crackers or Turkish bread!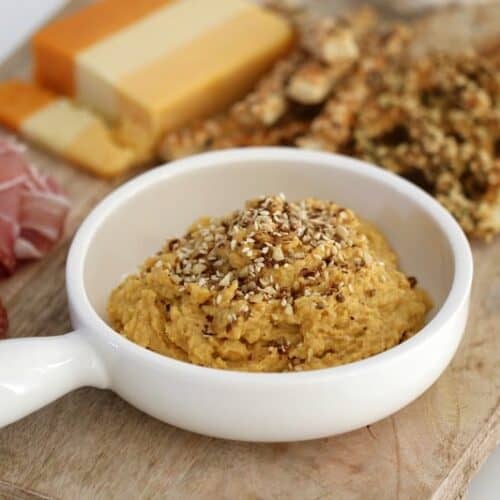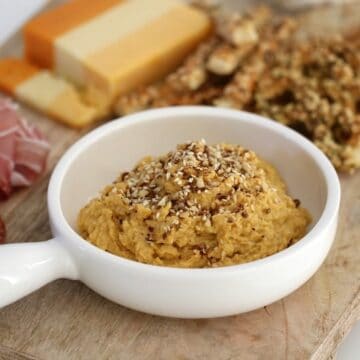 Ingredients
1

clove

garlic

, small

400

g

can chickpeas

, drained (keep the liquid aside)

1

and ½ tablespoon tahini

Juice of 1 lemon

(approx 30g)

20

g

olive oil

½

teaspoon

sea salt

200

g

roasted pumpkin

½

teaspoon

cumin/Moroccan seasoning

* I like to drizzle a little olive oil over the top of my hummus and sprinkle on some paprika just before serving.
Instructions
Place the garlic clove into the TM bowl and chop for 5 seconds on Speed 6.

Scrape down the bowl.

Add all of the remaining ingredients to the TM bowl (including the roasted pumpkin and seasoning).

Mix for 20 seconds on Speed 4.

Scrape down the sides.

Mix for a further 20 seconds on Speed 4.

Check the consistency.

If you would like it smoother, add a ¼ cup of the reserved chickpea liquid and mix for a further 20 seconds on Speed 4.

Sprinkle with dukkah (optional) and serve.