Hands up if you like carrot cake?? I honestly don't know anyone who doesn't love a good slice of carrot cake! There is nothing better than a delicious piece of moist, sweet carrot cake smothered in cream cheese icing. We have the gorgeous Danielle at Zamamabakes to thank for this carrot cake recipe - she has kindly allowed us to convert it to the Thermomix and share it with you all.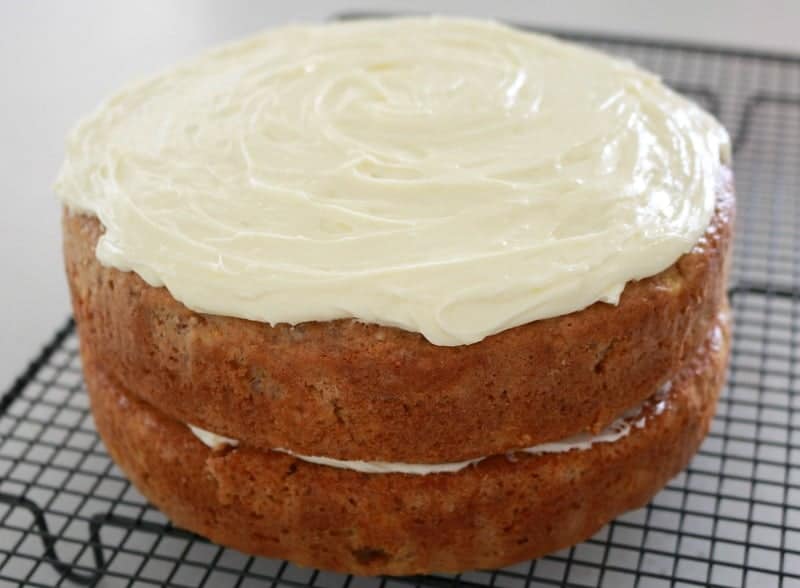 In the original recipe Danielle made her carrot cake into one big cake. In this version, I divided the cake batter equally into two cake tins to make a layer cake. Either way is perfectly fine (and just as yummy)! Just remember that if you decide to make one big cake instead of the two layers, you'll need to increase the cooking time.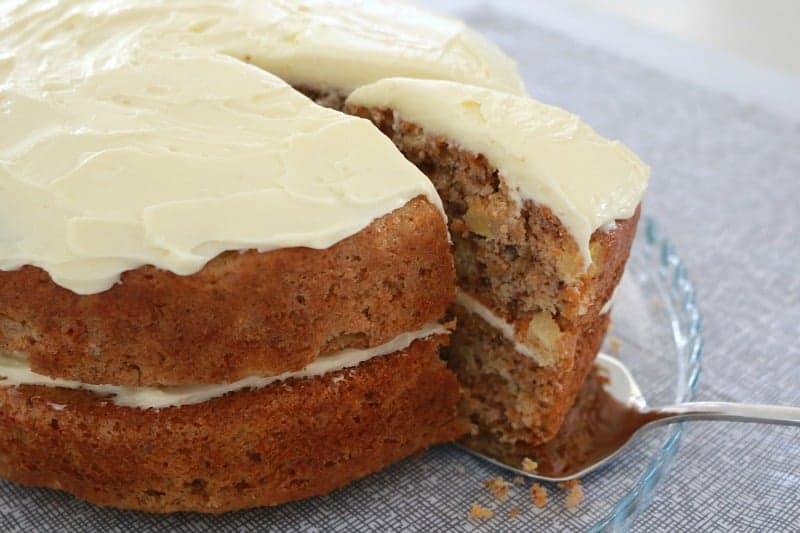 The Thermomix makes this cake so insanely easy. You don't need to grate the carrot by hand (yay!), nor do you need to crush the pecans with a knife (double yay!). In fact, the Thermomix makes this cake so simple that your hardest job will be deciding how big a slice to cut for yourself!
Enjoy xxx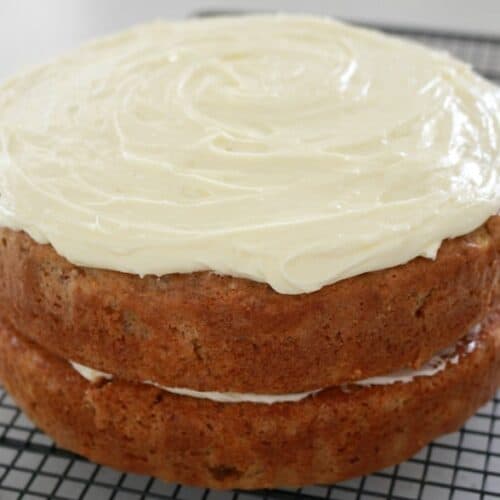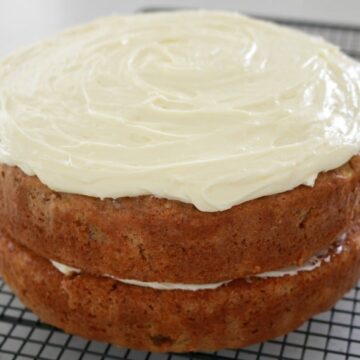 Ingredients
3

eggs

½

cup

vegetable oil

(120g)

1¼

cups

caster sugar

(300g)

2¼

cups

self-raising flour

, sifted (360g)

½

teaspoon

bicarbonate soda

,sifted

2

teaspoons

cinnamon

, sifted

pinch salt

440

g

tin crushed pineapple

, drained

300

g

carrots

(approx 4 medium carrots)

200

g

cup chopped pecans - approximately 1 cup

(you can use walnuts instead)

ICING

250

g

cream cheese

½

cup

icing sugar

, sifted

100

g

white chocolate melted and cooled

Extra 100g white chocolate for garnishing
Instructions
Preheat oven to 190C (175 degrees if using fan forced).

Grease two round cake tins with baking paper.

Peel and roughly chop the carrots.

Grate carrot in the TM bowl on Speed 5 for 5-10 seconds (depending on how course you would like your carrot - I prefer mine finely grated). Place the carrot in a separate bowl and wipe out the TM bowl.

Place the pecans into the TM bowl and chop on Speed 8 for 5 seconds.

Place the pecans into the bowl with the grated carrot.

Add the eggs, oil and sugar to the TM bowl and mix on Speed 5 for 20 seconds.

Add the dry ingredients and mix on Speed 5 for 10 seconds.

Add the carrot, pecans and pineapple and mix on Reverse Speed 3 for 20 seconds (you may need to use the spatula to help).

Bake for 30-35mins or until just cooked through and golden (longer if using only one tin).

Cool in pans for 5 mins before turning onto a wire cake rack to cool completely.

Grate the chocolate in the TM bowl by turning up to Speed 8 for 5 seconds, then melt on Speed 3 for 3 minutes, 50 degrees.

Set chocolate aside to cool.

Mix the cream cheese, cooled chocolate and the icing sugar in the TM bowl on Speed 6 for 20 seconds.

Spread half of the cream cheese on top of one of the cakes.

Add the second cake layer on top of the icing.

Spread the remaining icing over the top of the cake and finish off with chocolate curls (optional).

* This carrot cake will keep in the fridge in an airtight container for up to 4 days.