5 of our most popular boozy Thermomix Cocktails... from mojitos to daiquiris, homemade Baileys and more! In just a few minutes, you'll be sipping away on the sweetest cocktails going round!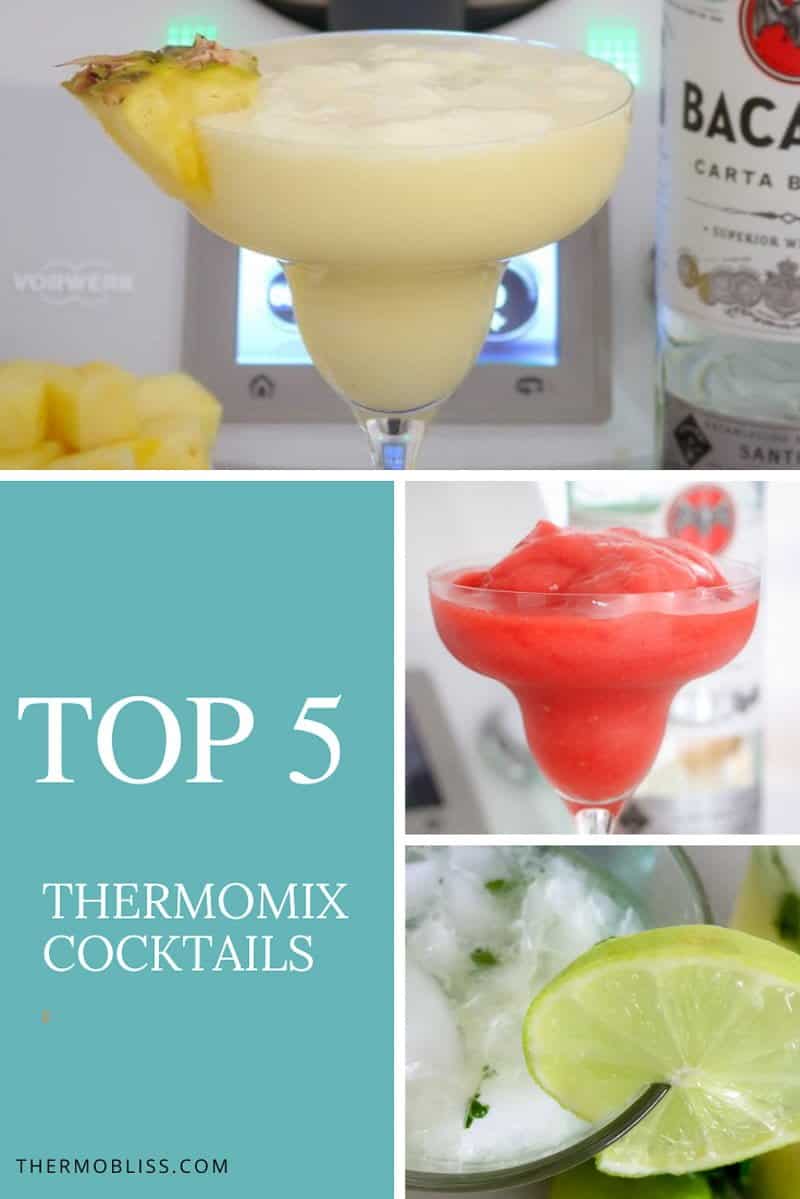 Here at ThermoBliss, we love making cocktails... so much so, that we even released a cookbook devoted entirely to Thermomix Cocktails! Click here to check it out. 
Top 5 Thermomix Cocktails
Homemade Thermomix Baileys
Hands up if you love a cheeky sip of Baileys Irish Cream? Well it's never been easier to make your own Baileys in your Thermomix. Whether you're whipping a batch up for yourself, or using it as homemade gifts for friends, this homemade Baileys recipe is always a winner. Smooth, creamy and oh-so-delicious!
And while we're chatting about Baileys, why not check out our Thermomix Baileys Sauce (it's perfect poured over a big scoop of ice-cream).
Thermomix Mojitos
When summer rolls around, the mojitos come calling! Light, fresh and perfect for sipping poolside. Our Thermomix Mojitos are even better shared with friends!
Thermomix Pina Colada
Our favourite creamy tropical cocktail! Just don't get the song stuck in your head... 'do you like pina coladas, or getting caught in the rain!?' Sorry (not really sorry!).
Frozen Strawberry Daiquiri
Cool down this summer with our frozen strawberry daiquiris made from fresh or frozen strawberries and white rum!
Watermelon, Vodka and Mint Cocktail
Light and refreshing... the perfect summer cocktail! Low-calorie and totally delicious!
For more delicious Thermomix cocktails, check out our Thermomix Cocktails Cookbook filled with 13 of our favourite cocktails! RRP $14.95 (includes a hardcopy printed cookbook PLUS a free eBook version available immediately upon purchase).