2 minutes and 5 ingredients is all it takes to make our delicious Thermomix Frozen Strawberry Daiquiri! The perfect summer drink!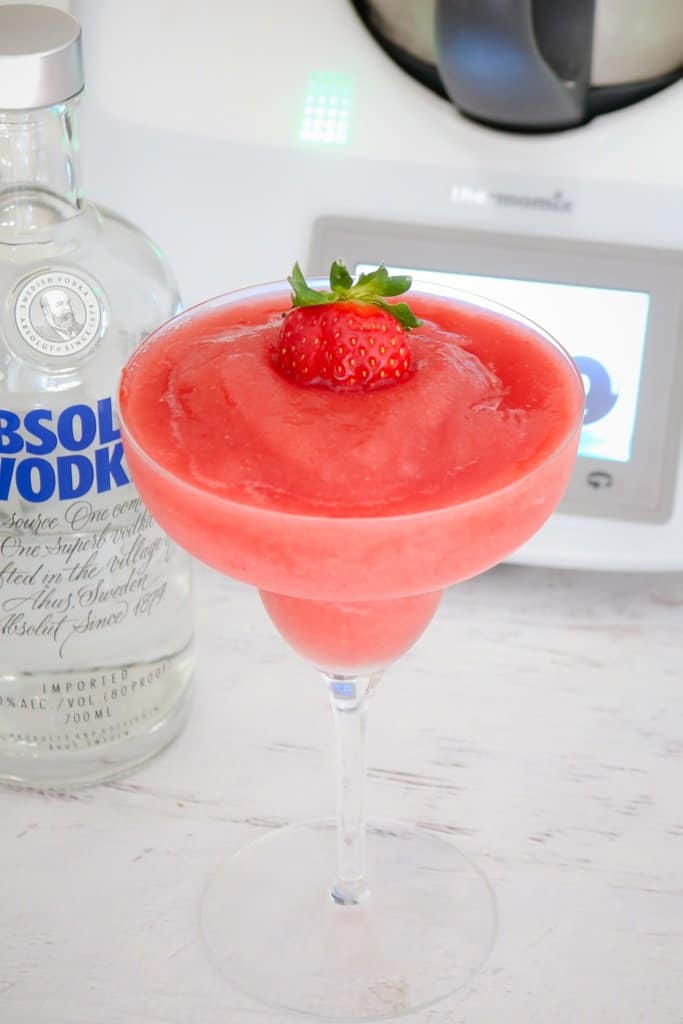 Now that the weather is well and truly HOT, it's time to bring on the cocktails… and it doesn't get any more refreshing than our Thermomix Frozen Strawberry Daiquiri!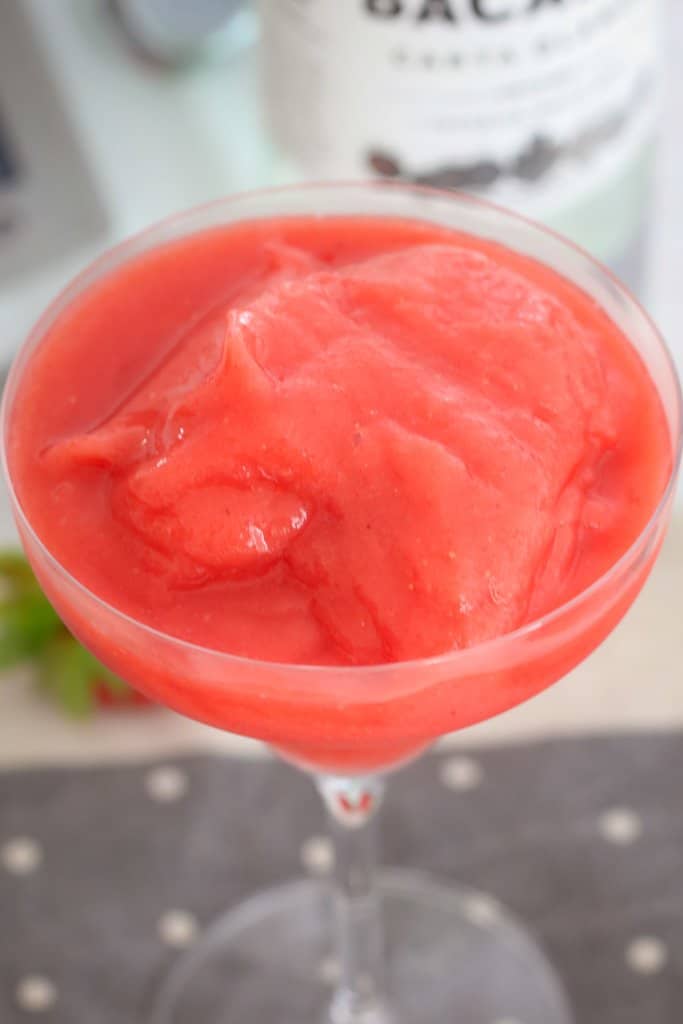 Made from strawberries, lime juice, caster sugar, white rum and ice… you'll be making these over and over again this summer.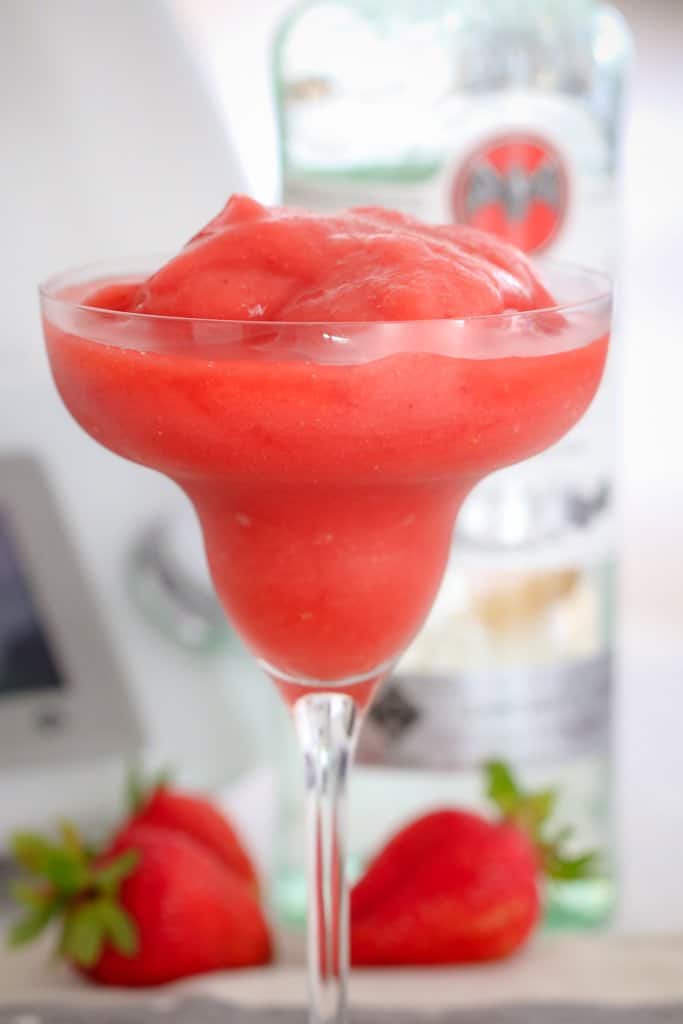 Oh and of course, if you'd prefer to leave out the sugar, you absolutely can! And if you're whipping our cocktail up for a bunch of friends, you can easily double the recipe.
Check out our video and see how easy it is to make our strawberry daiquiris in your Thermomix!
PS. If you love the idea of making cocktails in your Thermomix, then check out these recipes too…
Thermomix Watermelon, Vodka & Mint Cocktail