This slice has been a favourite in our house for years... but I've only just got around to converting it to the Thermomix. It's completely egg-free, which is fab if you're catering for any allergies. You can also substitute dairy-free spread in place of the butter to make it dairy-free as well. Seriously, this Thermomix Honey Almond Slice is so versatile - and you're going to love it!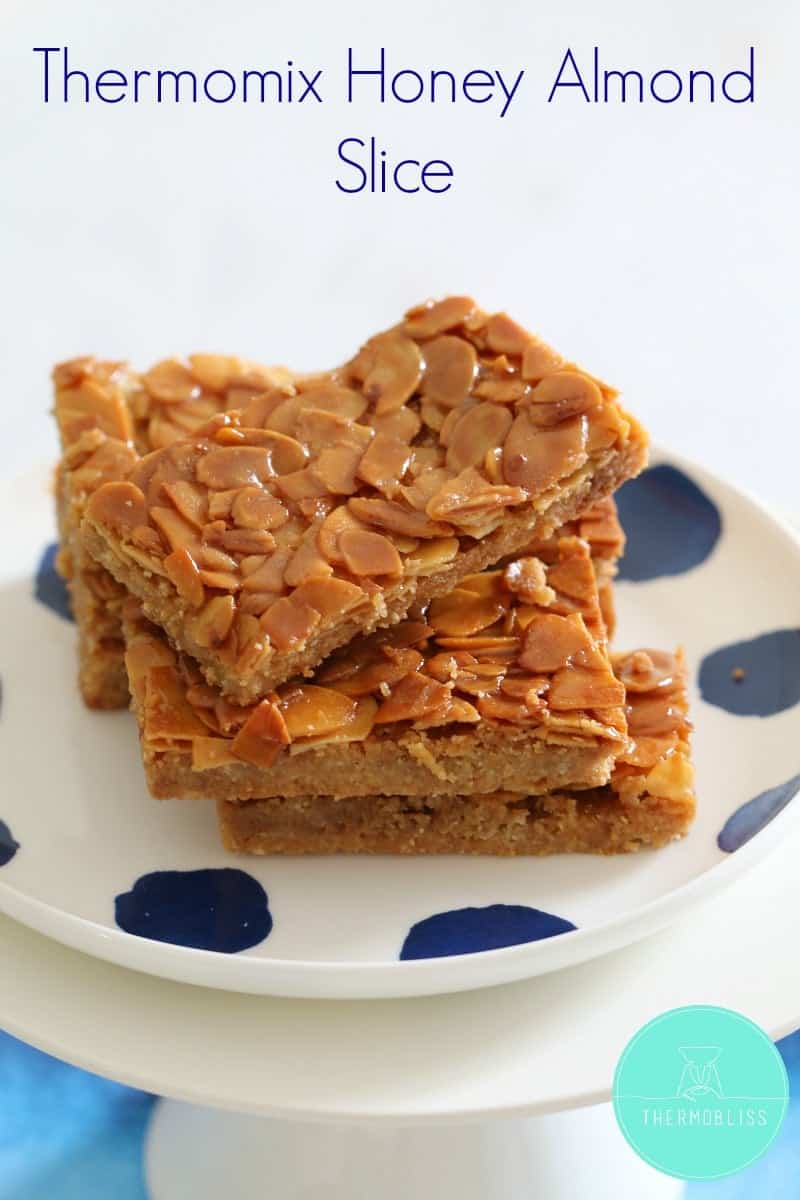 The only thing to be careful of when making this slice, is to keep a good eye on it once you pop it into the oven with the almond layer on top. Honestly, within 2 minutes the flaked almonds can go from undercooked to burnt. And no-one, I repeat no-one, wants to eat burnt almonds!!!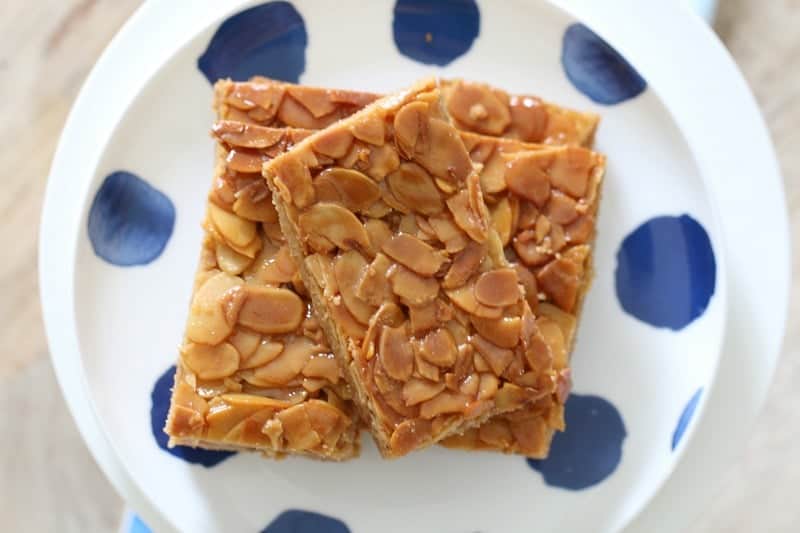 I can tell you this from personal experience as this version of my slice (the one in the photos) was very nearly verging on being overdone. Yep, and it's all because I was distracted for a couple of minutes by my little boy (he was eating a piece of avocado toast for the first time ever and it was all very exciting!!).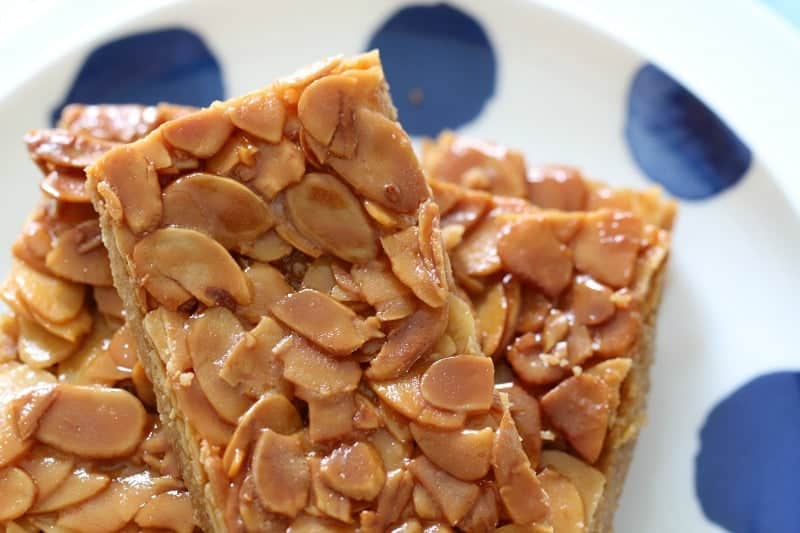 Anyway, I know that you'll love this Thermomix Honey Almond Slice. PS. It's absolutely perfect with a cup of tea on the side.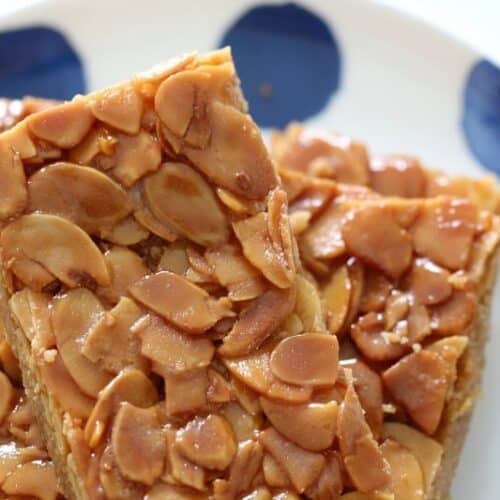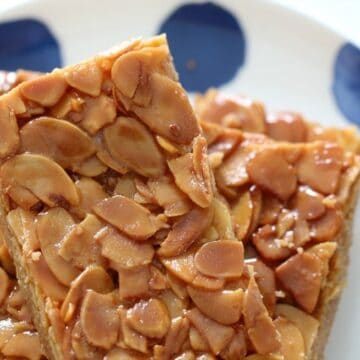 Ingredients
65

g

butter

50

g

brown sugar

85

g

plain flour

55

g

almond meal

80

g

butter

(extra)

3

tbs

honey

85

g

flaked almonds
Instructions
Preheat oven to 170 degrees celsius.

Grease and line a 20cm square baking tin with greaseproof paper and set aside.

Melt butter in the Thermomix for 3 minutes, 100 degrees, Speed 1.

Add the brown sugar, plain flour and almond meal.

Mix for 10 seconds, Speed 4. Repeat 2 more times (scraping down the sides of the bowl each time).

Don't worry if the mixture is crumbly.

Pour the mixture into the prepared tin and press down firmly with a spoon.

Bake for 12 minutes or until just lightly golden.

Place the extra butter and honey into the Thermomix bowl.

Cook for 4 minutes, 100 degrees, Speed 1.

Stir the flaked almonds through with the spatula.

Pour the mixture evenly over the base and spread the flaked almonds out.

Bake for a further 10-15 minutes or until lightly golden.

Allow to cool completely in the pan before cutting into slices.

Store in an airtight container at room temperature for up to 5 days.