These Thermomix Banana Pikelets are a great breakfast, lunchbox treat or dessert for the kids.  All you need is a few ingredients and in no time you will be sitting down enjoying these delicious Pikelets.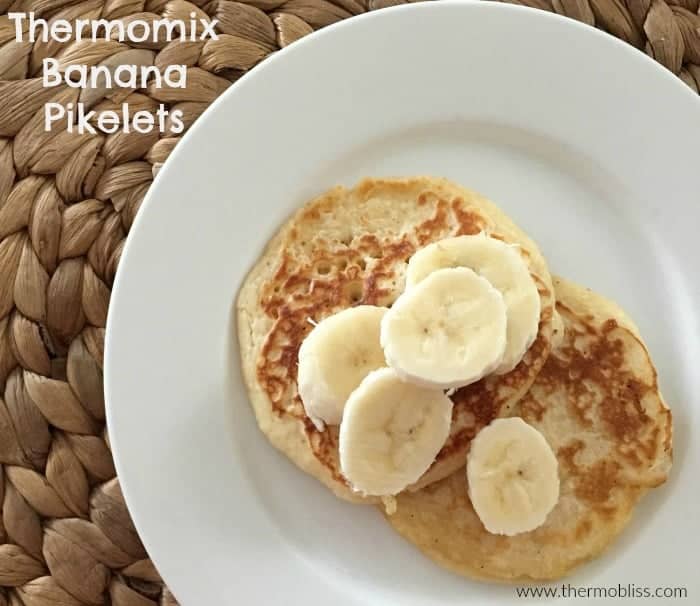 When it comes to topping your Thermomix Banana Pikelets, it's completely up to you! We like to add some sliced banana and a little drizzle of honey, raspberry jam or the boys even like a little smear of butter on their Banana Pikelets some times - weird I know! These Banana Pikelets are also freezer friendly which means you can make a batch to freeze, giving you an easy snack in no time at all!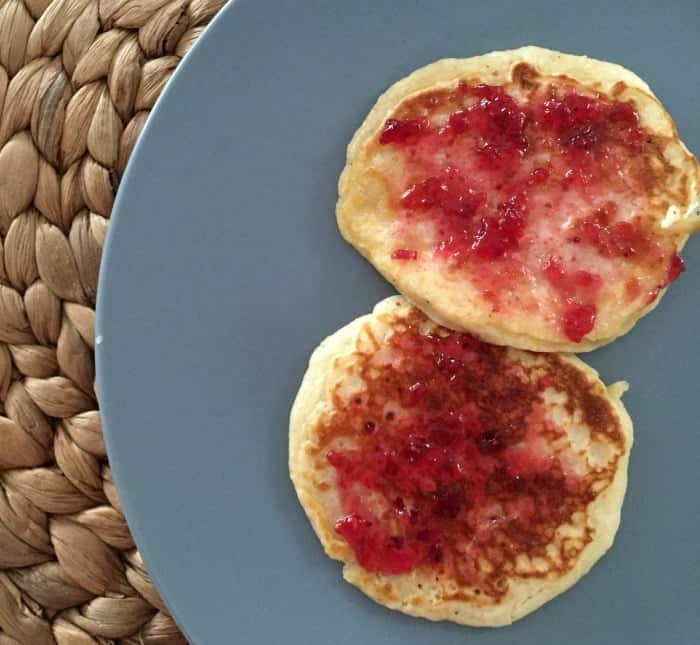 To keep your Thermomix Banana Pikelets warm while you are putting them together, simply pop the cooked Banana Pikelets into a Thermoserver.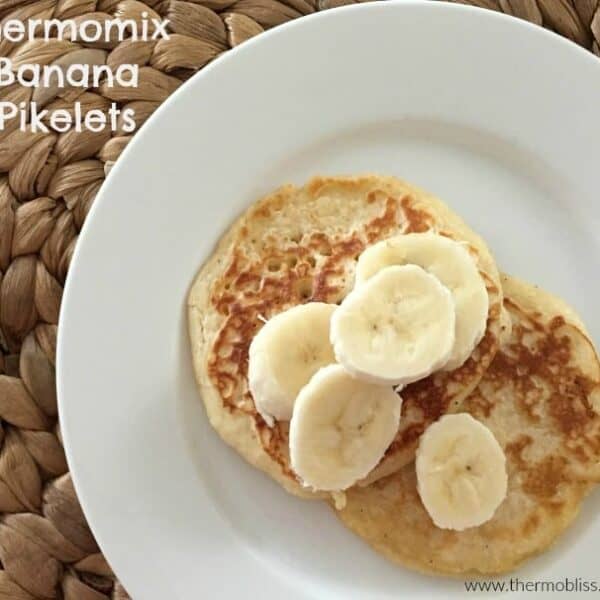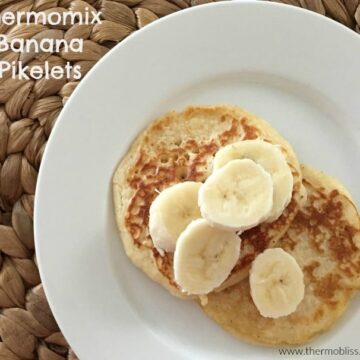 Ingredients
200

g

of self raising flour

½

teaspoon

of baking powder

60

g

of caster sugar

½

teaspoon

of vanilla essence

2

eggs

250

g

of bananas – this works out to be approximately 3 large bananas

, the browner the better!

1⅓

cups

(330ml) of milk

Butter to grease frying pan
Instructions
Cut your bananas into thirds.

Place the self raising flour, baking powder, caster sugar, vanilla essence, milk, eggs and bananas into your Thermomix bowl and mix for 10 seconds on speed 5.

Preheat your frying pan with a little bit of butter over a medium high heat and add tablespoon amounts of the banana pikelet mixture.

When bubbles begin to appear on the surface, carefully flip them over and cook for a further 30 seconds on the other side before transferring to a Thermoserver or plate covered with foil to keep warm.

Continue until you have used all of the mixture.
What is your favourite easy breakfast?