Simple and yummy... our Thermomix Apple Muffins are sure to be an absolute hit with the whole family! Plus, they're great for little lunch boxes!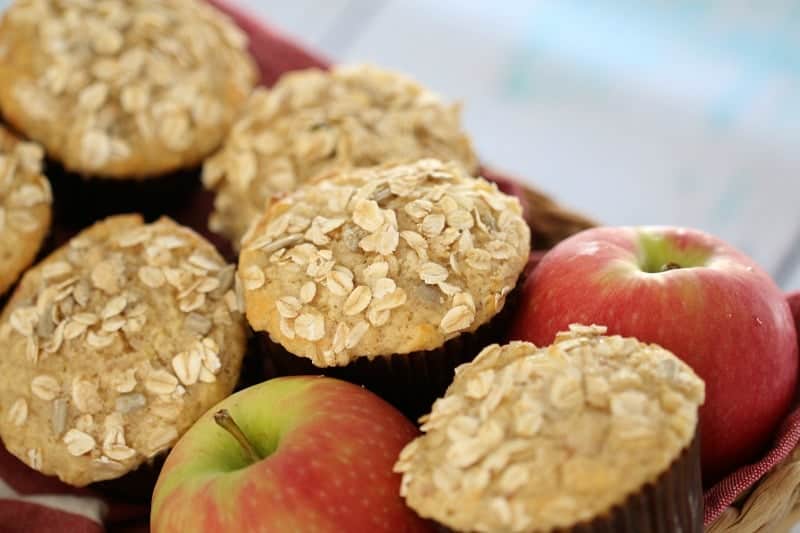 Say hello to these delicious little Thermomix Apple Muffins. They're moist, sweet and oh-so-good. These muffins are based on my favourite basic muffin recipe, but with the addition of apples and cinnamon of course! And gosh, who can resist that delicious apple/cinnamon flavour combination?? Definitely not me!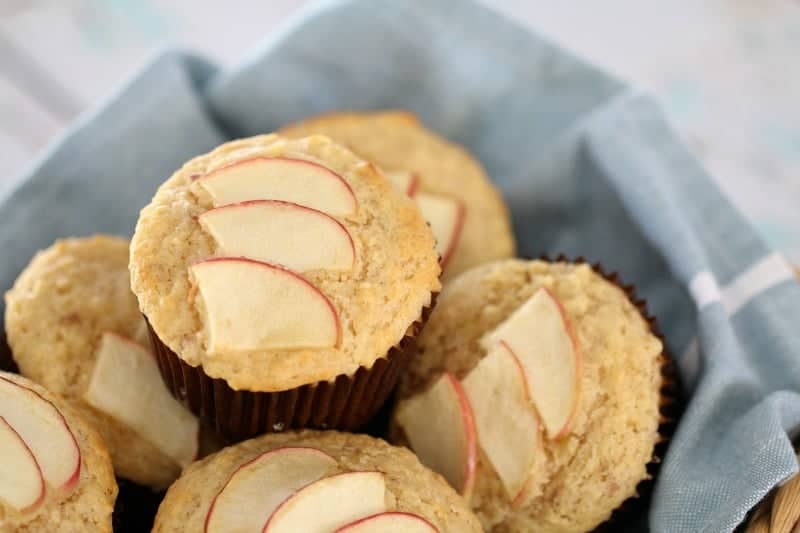 The grated apple in these muffins keeps them lovely and moist. They're also freezable which is great for when you need lunchbox fillers in a hurry. Simply store them in an airtight container or sealable bags for up to 3 months, grab them out in the morning and they'll be defrosted by morning tea time.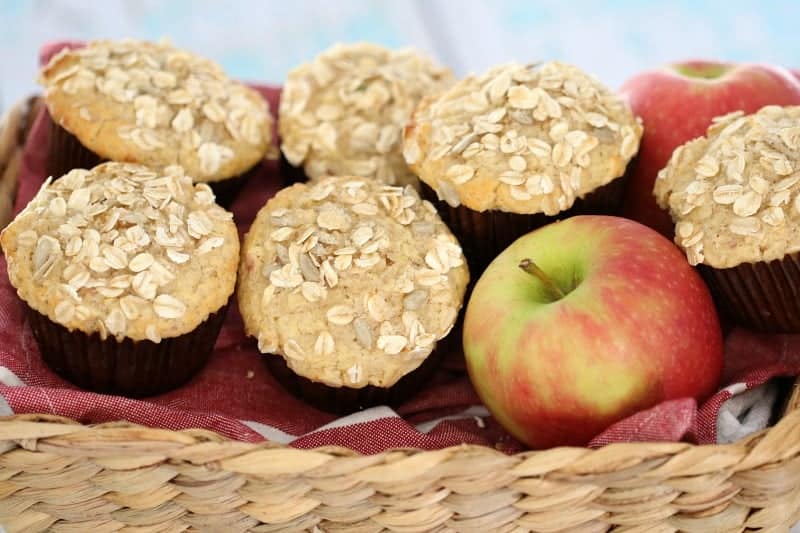 I like to add either thin slices of apple or oats/seeds to the top of my muffins, but you can keep them simple and leave off any toppings. Or you could simply add a little sprinkle of raw sugar for added crunch.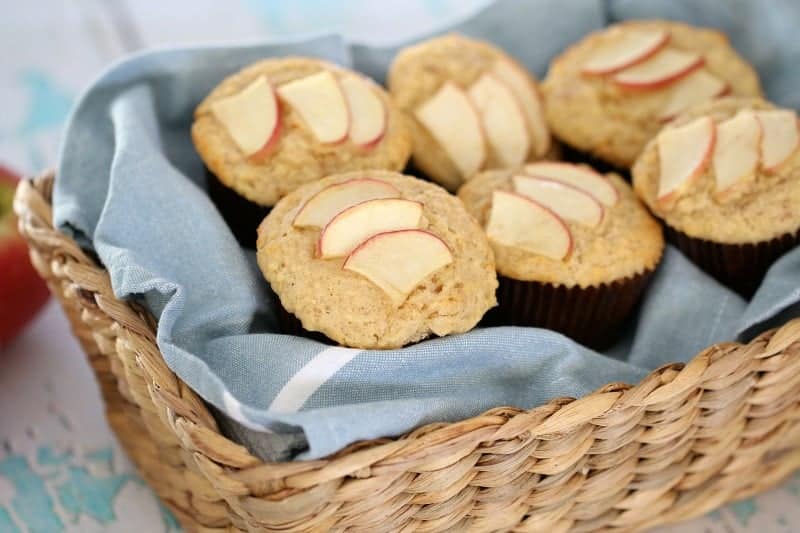 Enjoy!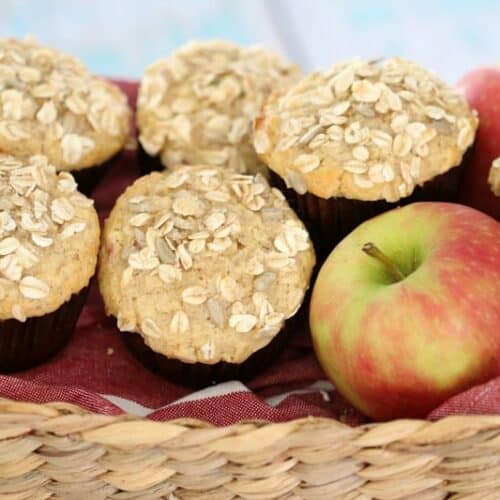 Ingredients
2

apples

, chopped

2

eggs

250

ml

(1 cup) buttermilk

80

ml

(⅓ cup) vegetable oil (or canola oil)

2

cups

(300g) self-raising flour

1

teaspoon

baking powder

1-2

teaspoon

ground cinnamon

100

g

caster sugar

Raw sugar

, thin slices of apple, oats or seeds, for sprinkling (optional)
Instructions
Preheat oven to 180 degrees celsius.

Place 12 muffin liners into a 12-hole muffin tray and set aside.

Place the chopped apples into the TM bowl.

Chop on Turbo for 5 seconds or until finely chopped.

Set aside in a bowl.

Place the eggs, buttermilk and vegetable oil into the TM bowl.

Mix for 20 Seconds, Speed 4.

Add the grated apple, self raising flour, baking powder, ground cinnamon, and caster sugar and mix for 5 seconds, Speed 4 (check the mixture - it should still be a little lumpy).

Scrape down the sides of the bowl and mix for a further 2-3 seconds, Speed 4.

Spoon the mixture into the prepared cases (filling ⅔ of the way to the top).

Decorate with raw sugar, thin slices of apple, oats or seeds.

Cook for 20-25 minutes or until a skewer inserted into the middle comes out clean.

Allow to cool in the tray for 5 minutes before transferring onto a wire rack to cool completely.