When you're craving something sweet, but are trying to be super-duper good, then a bliss ball is the answer! These Double Chocolate Brownie Bliss Balls are a chocoholics answer to a guilt-free treat. These bliss balls can be whipped up in no time at all in the Thermomix... and they'll disappear just as quickly!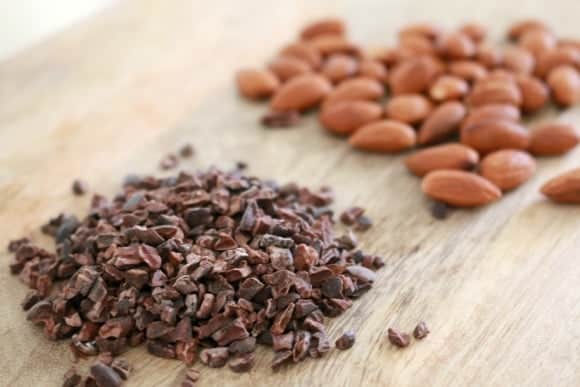 So how are these little babies double chocolate (without actually having any chocolate in them?!). Well the cacao powder gives the balls a beautiful chocolate brownie flavours and the cacao nibs add the most delicious chocolate crunch.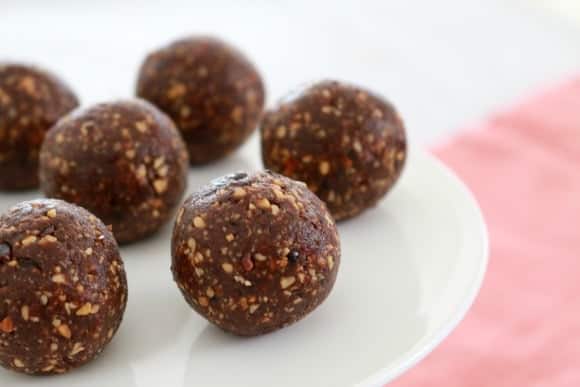 These make a fantastic mid afternoon pick-me-up! Or they're a great alternative to that late night tub of ice-cream (although let's not diss ice-cream... it's one of the best inventions ever - and late night ice-cream is pretty darn awesome!). BUT these are certainly a much healthier alternative.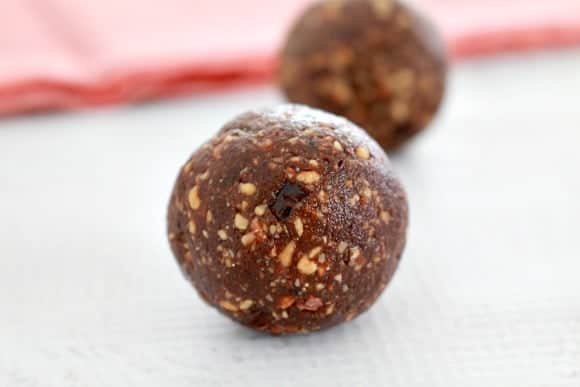 Do you love bliss balls too? What are your favourite flavour combinations? If you love Chocolate, you do not want to miss our awesome Chocolate Brownies recipe. It's amazing!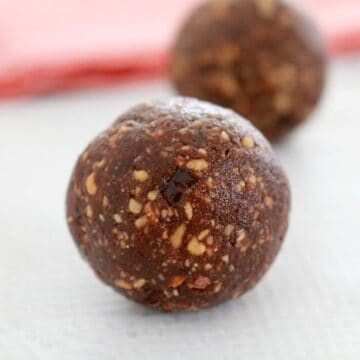 Ingredients
¾

cup

raw almonds

1

heaped tbs cacao powder

(you could also use cocoa powder)

12

pitted dates

2-3

tbs

agave syrup

(honey or rice malt syrup could also be used) *If using fresh medjool dates you will probably find that you will only need a tiny amount of agave syrup.

1

teaspoon

vanilla extract

½

cup

cacao nibs

(or you could use dark chocolate chips)
Instructions
Place the dates, agave syrup, vanilla extract and cacao powder into the Thermomix. Mix on Speed 6 for 10 seconds or until the mixture resembles a paste.

Add in the almonds and press Turbo several times, until your desired texture is achieved.

Add in the cacao nibs and mix through with a spoon.

Roll into tablespoon sized balls and pop into an airtight container in the fridge for up to 1 week.