Browse our collection of the very best Thermomix Bliss Ball recipes... healthy, nutritious and great energy boosting snacks!
From peanut butter to double chocolate brownie, apricot to muesli bliss balls and more!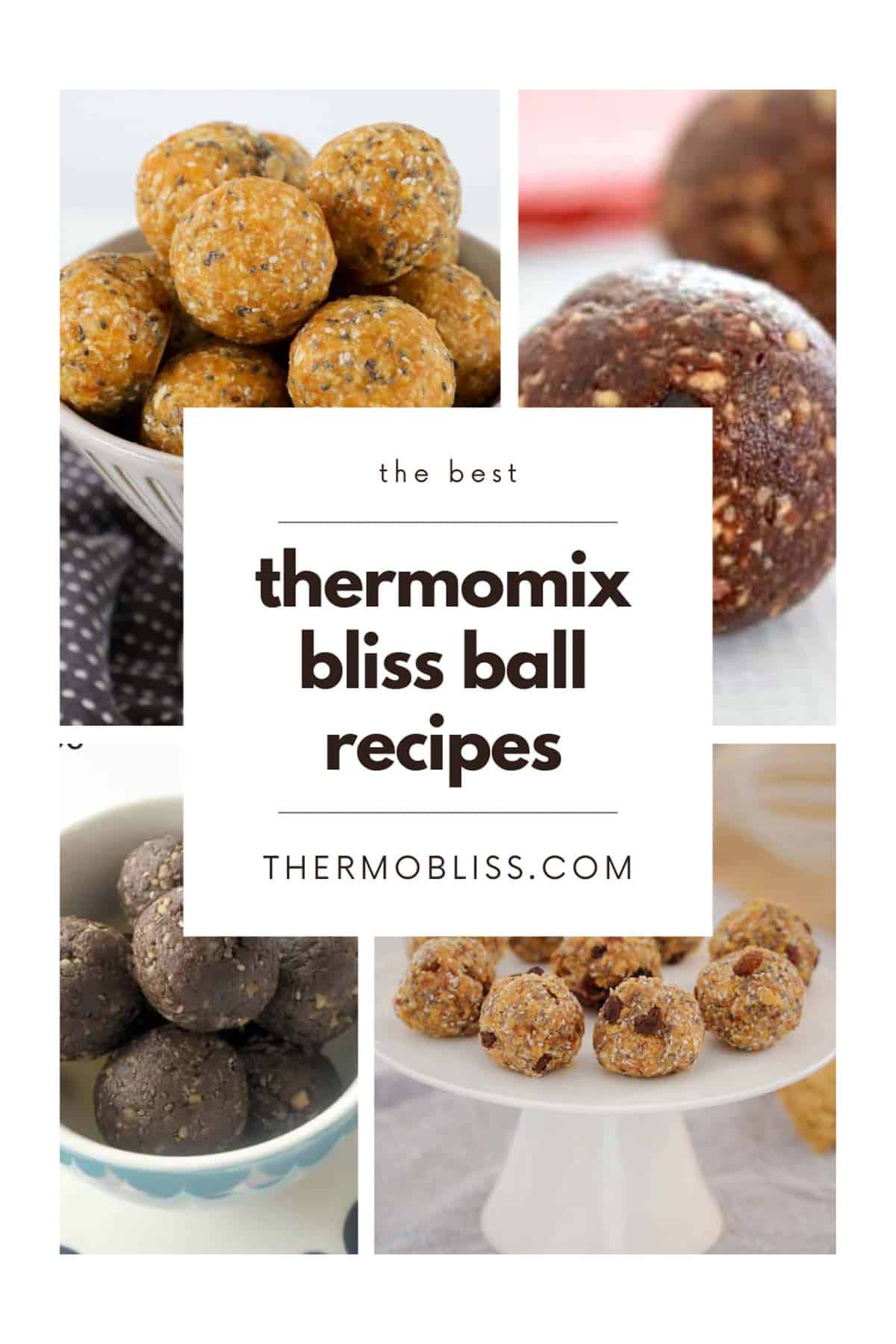 Nothing beats a batch of healthy bliss balls for a quick, easy and nutritious snack! Whether you're refueling after the gym, filling up the kids hungry tummies after school, or packing lunch boxes... bliss balls are always a great option.
We hope you enjoy our simple bliss ball recipes!
If you have a box of Weet-Bix sitting in the pantry... or even just the big pile of crumbs at the bottom... then this is the recipe for you. An all-time favourite with the kids!
One of our most popular recipes! These are naturally sweetened by the apricots, with the delicious crunch from the chia seeds.
Nutty, chocolatey and SO yum! Make a double batch and freeze for easy 'grab and go' snacks.
One of our oldest and most popular recipes ever! These yummy little balls taste just like a chocolate brownie... but healthy!
Tips For Making Bliss Balls In Your Thermomix
All your bliss ball making questions answered!
medjool dates are best - as they are larger and softer. You can, however, use dried pitted dates but they are dried and may need to be soaked in liquid before using. Alternatively if using dried pitted dates, you could add a small amount of honey or rice malt syrup when mixing.
ensure the pips have been removed from the dates - this is super important! If the dates haven't been pitted, you can almost guarantee that they'll wreck your poor Thermomix blades (and taste awful!).
you can use any model of the Thermomix - these recipes are suitable for use in all models.
double or triple the recipes - these recipes can all be doubled or tripled. Note that you may need to mix for longer when increasing the quantities.
store - in an airtight container in the fridge for up to 1 week.
freeze - in an airtight container for up to 3 months.
Our Range Of Thermomix Cookbooks
Shop our range of Thermomix cookbooks here!
We have everything from family dinners to cocktails, lunch box recipes to slices, Christmas recipes to cookies and SO much more!!